Michael Jordan's Biggest Rivalries Ranked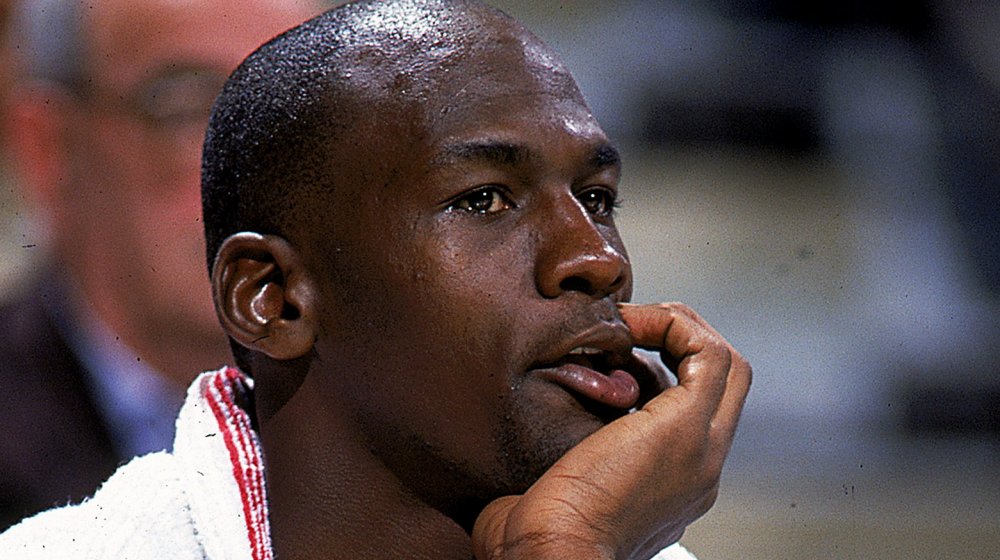 Getty Images/Getty Images
Every icon needs a nemesis, and just as the Whopper needed the Big Mac, the man who used to advertise the Big Mac needed an equal and opposite. Plenty of other players lined up for their shot at the king over Michael Jordan's fifteen seasons on the court, and some of them even walked away without looking like chumps.
Larry Bird is a go-to, but the rivalry between the Celtics front man skews friendly. Despite what what at the time felt to many fans like an old-versus-new basketball feud for the ages, Bird had a lot of nice things to say about Jordan, with the NBA Archive quoting him as calling MJ "the most exciting, awesome player in the game today" before going on to gush "I think it's just God disguised as Michael Jordan." That's not rivalry, that's fanboy talk. They even did a commercial together and had a Sega Genesis game. We want blood. Bottom of the list.
Up next is Reggie Miller, the Pacers' counter-weapon against Jordan's unstoppable success engine. The two could frequently be seen trash talking one another on the court, culminating in a 1993 mid-game fight that led to $16,000 in fines between them. Dramatic? Sure, but nobody's career prospects wound up slashed because of it. For that, we look towards Detroit.
Weep not for the rivalries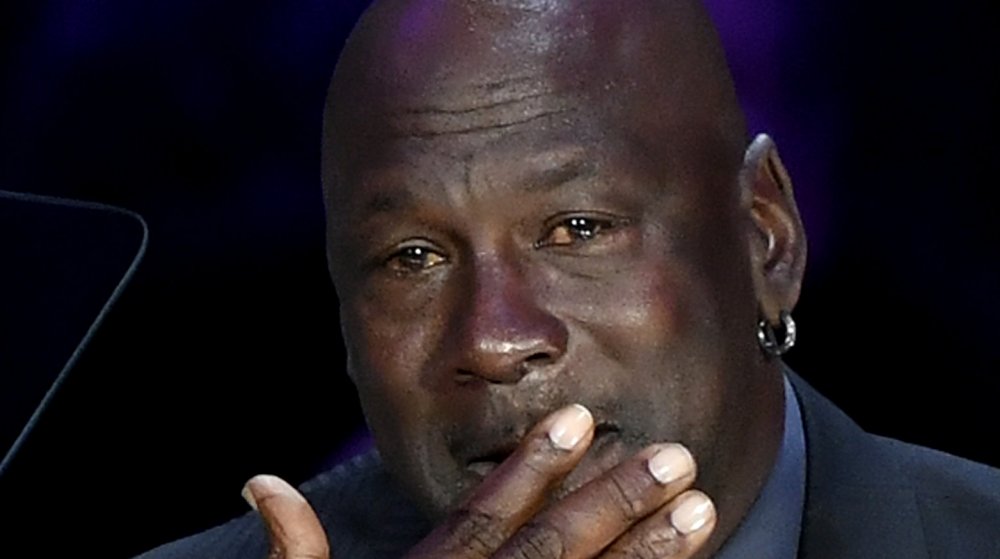 Kevork Djansezian/Getty Images
Some people might point to Isiah Thomas as MJ's greatest foil, citing Jordan's blackballing of the Detroit Pistons point guard from the 1992 Dream Team. Jordan's place as the NBA's golden child directly conflicted with Thomas' bad boy, basketbrawl persona, and neither was shy about their dislike for the other.
But none of these represent the greatest professional rivalry of Michael Jordan's career.
For that, we turn to the year 1996, and an act which continues to live in athletic infamy to this day. That was the year when controversial entrepreneur Mr. Swackhammer entered into aggressive negotiations to take over Jordan's contract, going so far as to seek out full possession of the Bulls shooting guard, effectively taking possession of his likeness and physical being in the hopes of utilizing him as an attraction at the offworld Moron Mountain amusement park. While it remains unclear whether the proposed contract would have held up if legally contested, the situation was blessedly avoided thanks to Jordan's famously peerless ability to gamble successfully on sports.