Here's How Much Stevie Nicks Is Really Worth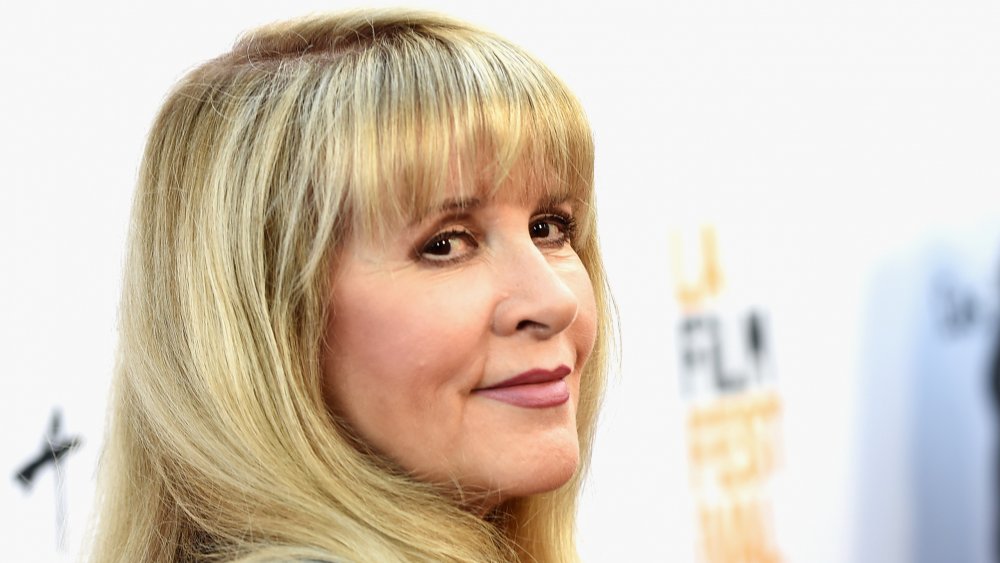 Kevin Winter/Getty Images
The full rock 'n' roll resume of Stevie Nicks is far too lengthy and impressive to list here, but her significance in this particular arena can perhaps be best expressed with one particular accolade: As Rob Sheffield of Rolling Stone tells us, Nicks has been inducted in the Rock and Roll Hall of Fame ... twice. 
Nicks started her life at the forefront of popular culture as a songwriter and vocalist for Fleetwood Mac, and as the 1970s gave way to the 1980s, she embarked on a highly popular solo career, scoring countless hits, both on her own and with collaborators like Tom Petty. Oh, and she was still touring and perfectly relevant in 2019 (and has plans for further concerts in 2020, according to Songkick), despite being in her 70s. In other words, Nicks has had an extremely long and successful career. Say, have you ever wondered just how much she has earned over the years? Let's take a look at how much Stevie Nicks is really worth. 
Stevie Nicks is a wealthy, wealthy lady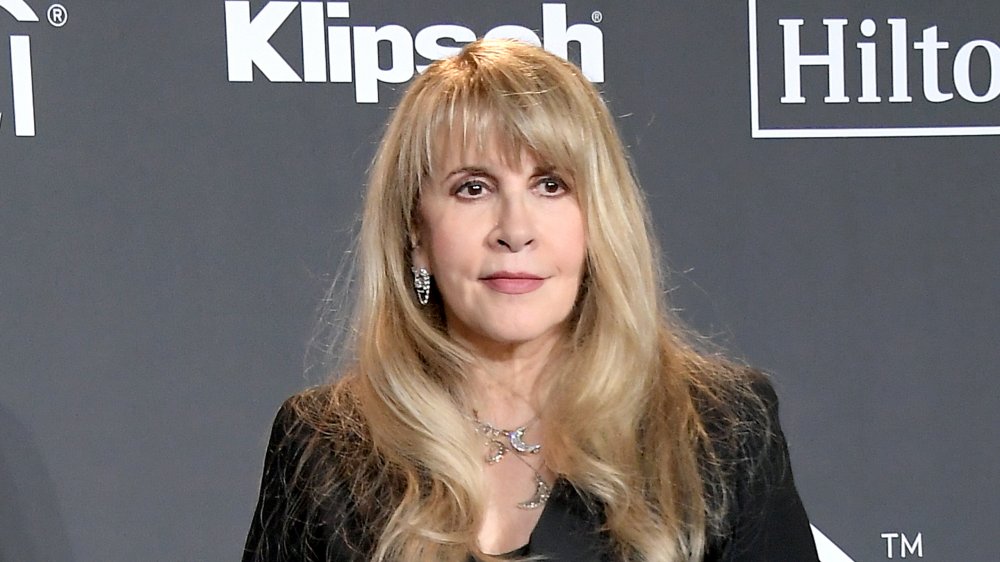 Michael Loccisano/Getty Images
It's incredibly difficult to estimate the earthly possessions of old-school artists with a string of hits under their belt. Sure, someone who has featured heavily on assorted Billboard lists has seen larger windfalls than the average Joe, but the size of said windfalls varies dramatically. For instance, it's easy to think that the Rolling Stones would need more trucks to transport their millions than to carry their stadium concert equipment. Meanwhile, the majority of the Doobie Brothers make do with a "measly" $6-13 million per Doobie Brother. 
Fortunately for her, Stevie Nicks falls firmly in the "absolutely rolling in it" category of musical royalty, seeing as wealth estimation site Celebrity Net Worth puts her at a very respectable $75 million. It's easy to see why, too: When you're a singer-songwriter whose solo career alone has seen over countless Top 40 hits and shifted millions of albums, and you're a part of a little band called Fleetwood Mac, it's no surprise you end up a bit of a "Gold Dust Woman," financially.