The Real Reason Fans Think James Brown Was Murdered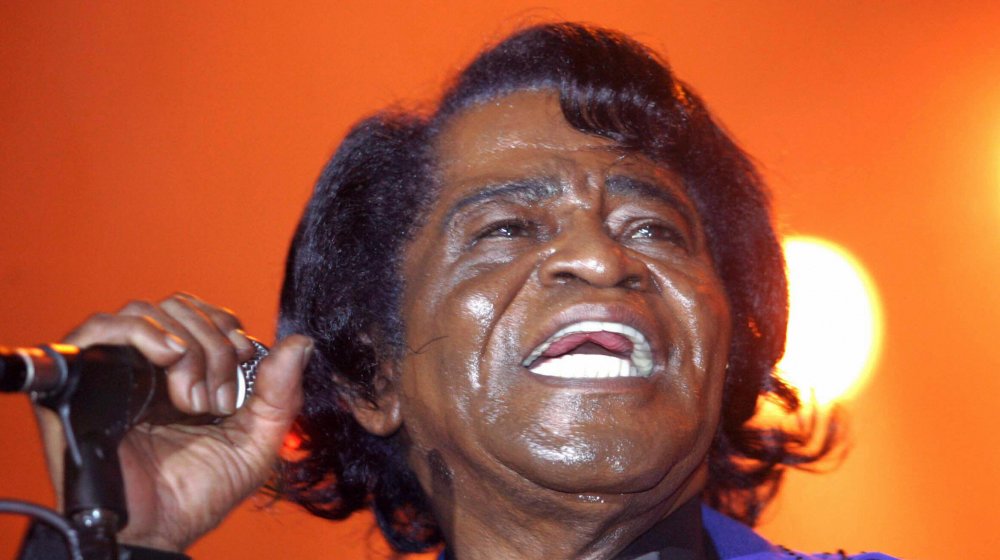 David Neff/Getty Images
When James Brown passed away in 2006, it just didn't make sense. His official cause of death, according to Biography, was "congestive heart failure related to pneumonia," but the facts didn't line up: The legendary singer wasn't under observation as a potentially terminal patient. His condition worsened dramatically in practically no time. Brown, by his own declaration, felt good, so good.
Brown was admitted to Atlanta's Emory Crawford Long Memorial Hospital with "severe pneumonia," according to a CNN report from the time, on December 23rd, 2006. Accounts of his condition vary. His physician, Doctor Marvin Crawford, stated that the singer presented with "symptoms of early congestive heart failure and signs of a mild heart attack" and tested positive for cocaine. He also said that a combination of oxygen, diuretics, and ACE inhibitors had Brown looking healthy enough that he could've left the hospital if he'd wanted to.
Then, seemingly out of nowhere, the Godfather of Soul's heart stopped. He was pronounced dead at 1:45 AM on Christmas morning.
No longer living in America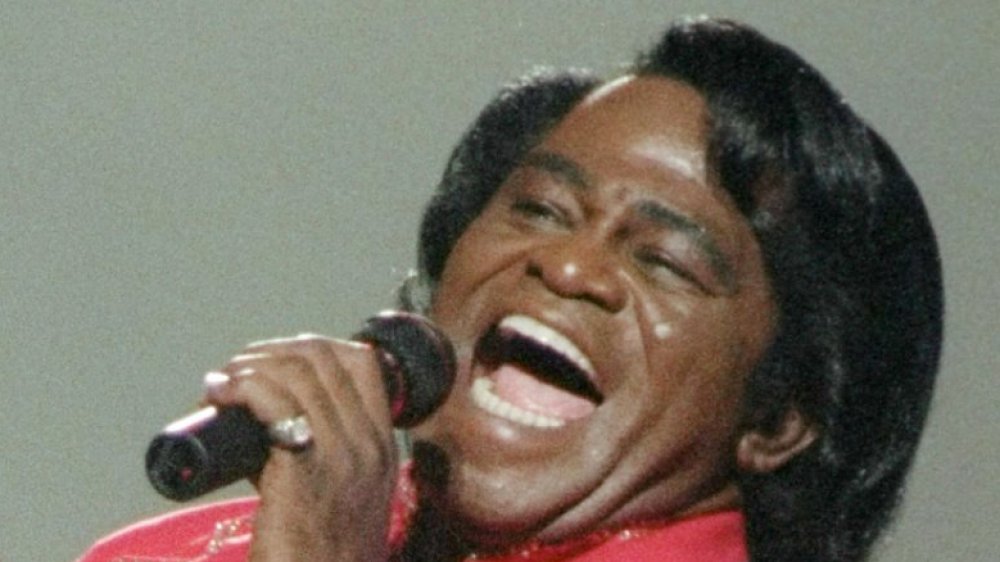 Al Bello/Getty Images
More than a dozen years after Brown's death, questions continue to be raised, and the more you read about it, the weirder it gets.
For one thing, Brown's manager Charles Bobbit, present with Brown at the time of his death, reported having left the singer's bedside for "a period of time" during which a mysterious man came to visit and then left. For another, Biography states that drug residue was found in Brown's endotracheal tube.
Since his death, numerous fans and family members have come forward claiming that James Brown's death was no accident. His son in law, Darren Lumar, came forward in 2007 the publicly state that Brown was murdered, before being killed himself in a still-unsolved homicide in 2008. Any hope of conducting an autopsy on Brown's body remains complicated by the fact that nobody seems to know exactly where it is.
In the end, we might never know what happened to James Brown. There seem to be two prominent schools of thought. Maybe, as circus singer Jacque Hollander claimed in an extensive CNN report, he was taken out by members of a motown-based mafia. Or maybe, as homicide detective homicide detective Vincent Velazquez put it, "it's not murder if someone gave somebody cocaine."