The Green Day Hit Song That Almost Didn't Get Released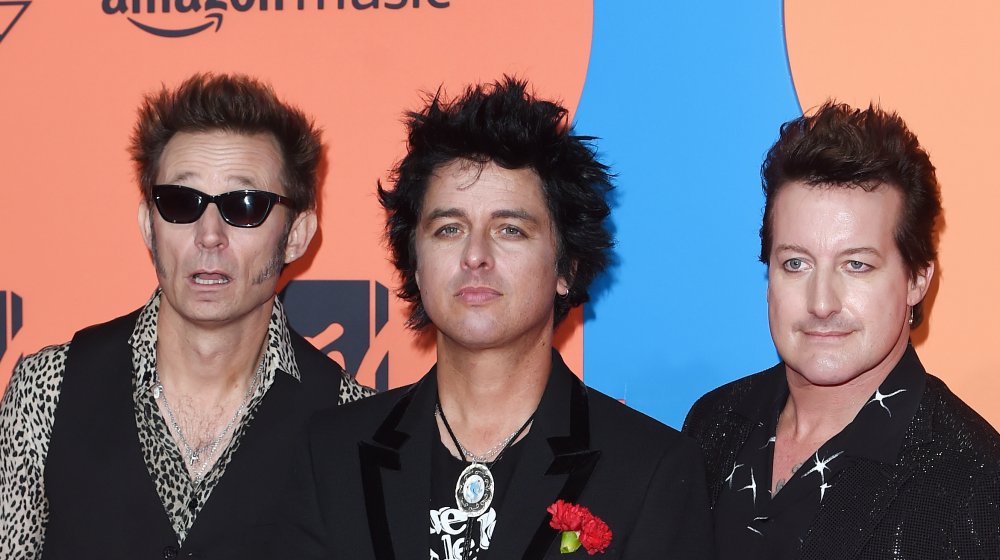 Kate Green/Getty Images
"Basket Case." "Wake Me Up When September Ends." "Boulevard of Broken Dreams." "When I Come Around." Minority." Yes, it's Green Day, and no, they're not exactly short of hits. The long-running trio of singer and guitarist Billie Joe Armstrong, bassist Mike Dirnt and drummer Tré Cool has provided the world with various cocktails of pop punk and alternative rock for decades, and they seem to have no plans of quitting and retiring to the Bahamas. From their 1994 breakthrough album Dookie to 2020's Father of All Motherf****rs, the band have stayed active and put out enough quality singles that even the most casual listener is likely familiar with at least a handful of their songs. 
With a track record like that, you'd imagine that the band would be immensely proud of each and every one of their tunes. However, it turns out that there's one, rather well-known Green Day song that actually didn't make it to the album it was written for. Let's take a look at the Green Day hit song that almost didn't get released.
Green Day almost said good riddance to 'Good Riddance'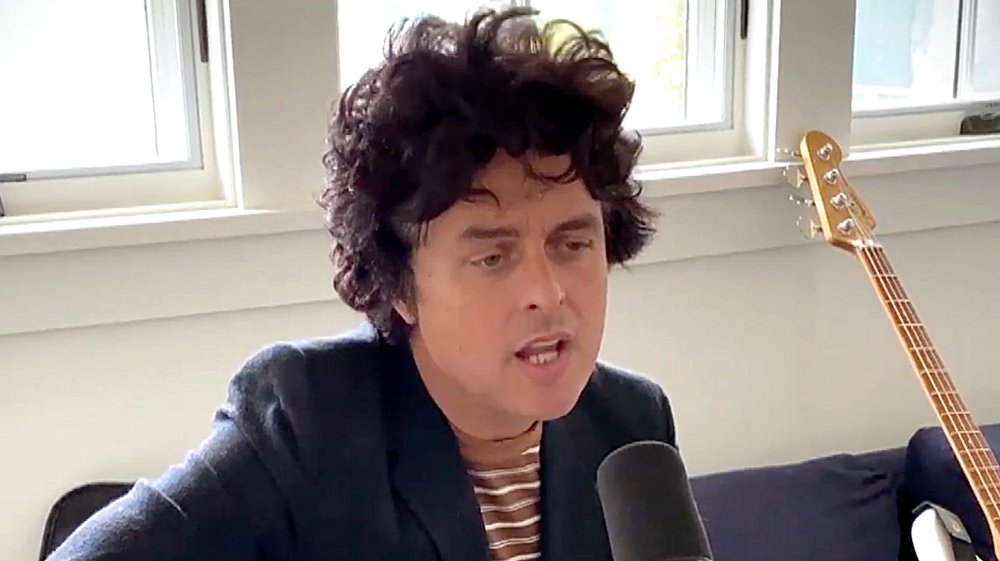 Getty Images/Getty Images
As Ian Winwood of Kerrang! reveals, Green Day didn't waste a lot of material when they were making their breakthrough album, Dookie. However, the band did decide to drop one very particular song from the album. You've probably heard "Good Riddance (Time of Your Life)," the acoustic song that frontman Billie Joe Armstrong performed all by himself. The song is mighty enough that the last episode of Seinfeld featured it as the closing music, but back in the Dookie days, the band opted to exclude it from the album.
To be fair, the band didn't necessarily hate the moody, yet catchy song. They mostly just felt that it didn't fit in with the punky stylings of Dookie's other songs. While the song didn't make it to Dookie's follow up, Insomniac, either, it did eventually surface on their album number five, Nimrod ... and promptly became its biggest hit.