The Truth About How Def Leppard's Drummer Lost His Arm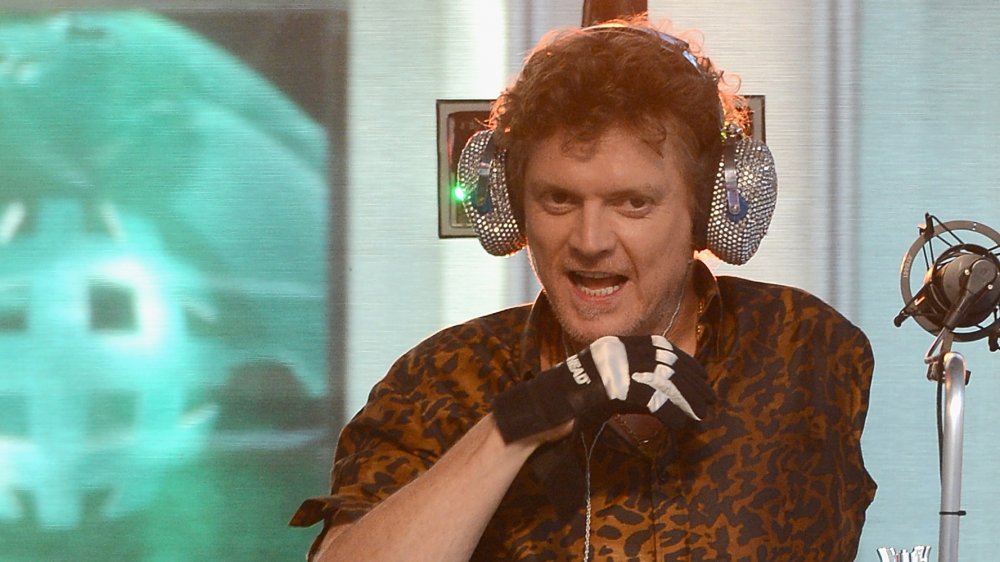 Dimitrios Kambouris/Getty Images
Def Leppard might not be the first name that springs to mind when people discuss the greatest bands of all time, but the English hard rock outfit has had an amazingly successful career, and has copious hits such as "Let's Get Rocked," "Pour Some Sugar on Me," "Photograph" and "Rock of Ages" under its belt. They also have a very particular secret weapon in their ranks: their drummer, Rick Allen. 
Though you could never tell by just listening to the band's music, Allen famously plays with 25 percent less limbs than your average drummer, due to the unfortunate fact that he has no left arm. And while it's incredibly cool that the he hasn't let the fact that he misses a significant portion of the tools of his trade slow himself down at all, one can't help but wonder: What exactly is this guy's backstory? Without further ado, here's the truth about how Def Leppard's drummer lost his arm.
A car accident took Rick Allen's arm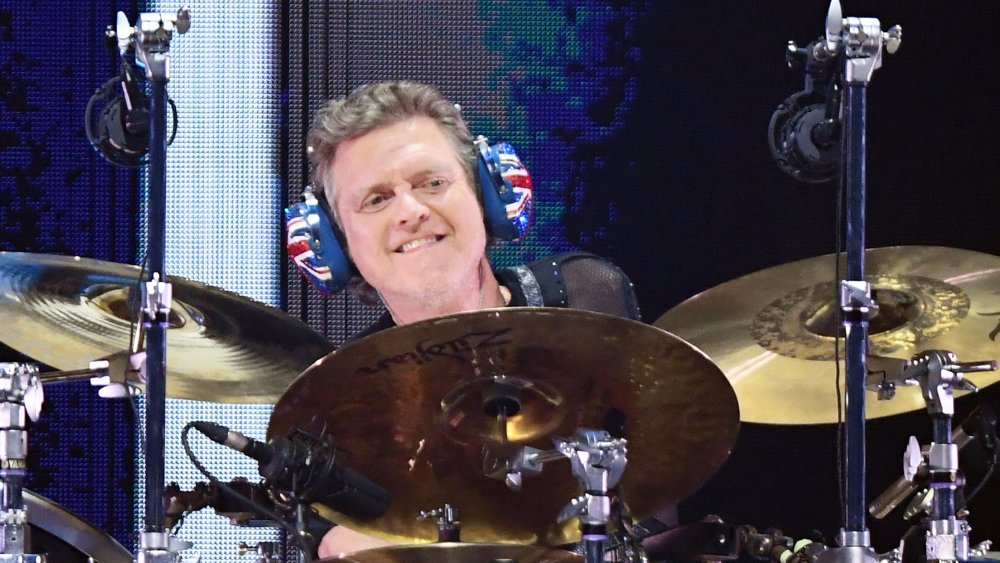 Ethan Miller/Getty Images
As Matthew Wilkening of Ultimate Classic Rock informs us, Def Leppard had the super-successful Pyromania album under their belt and were on a roll, when tragedy struck on December 31, 1984. Rick Allen was driving much, much too fast on a road near Sheffield, England, and went right through a stone wall. His car flipped a good few times, and Allen himself went flying out of the vehicle. Unfortunately, some of him stayed behind. "I think my arm was left in the car," the drummer later told the BBC. 
Though Allen was lucky to survive the accident, attempts to reattach his arm failed, which put his livelihood at risk. Fortunately, the rest of the band were unwilling to abandon their comrade. Allen soon figured out that he could compensate for his missing arm with his feet, and with the other Leppard musicians' support, he started re-learning his trade with a custom-built drum kit that allowed him to work the snare drum with his hi-hat foot. In August 1986, Allen was back in full flight, and the band went on to release even more successful music in the form of the hit album Hysteria.
To his infinite credit, Allen has used his dark days after the accident as motivation to do some good in the world: As Ultimate Classic Rock tells us, the drummer actively works to help wounded vets to recover and deal with their PTSD.