Here's How Much Hitler's Mein Kampf Is Really Worth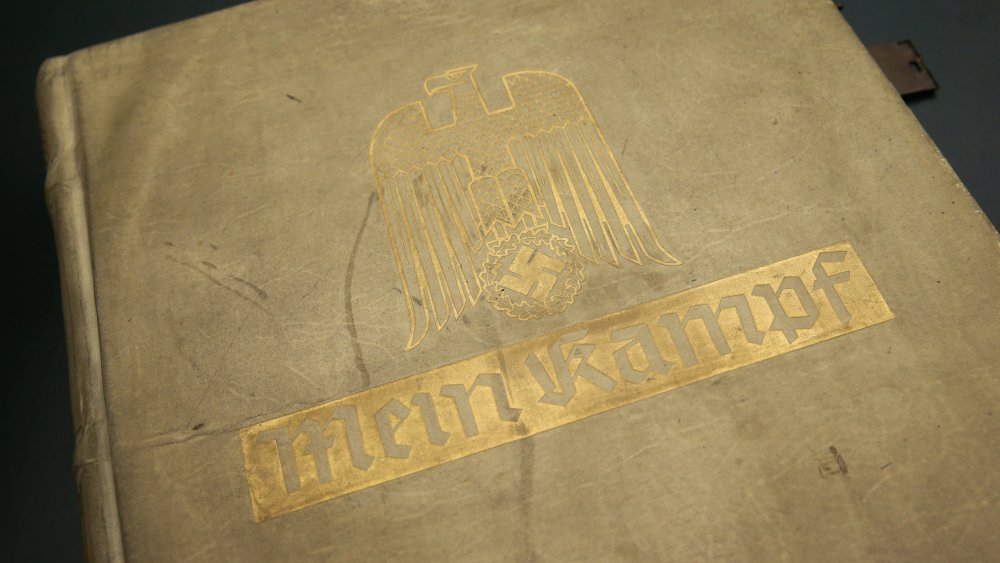 Sean Gallup/Getty Images
With tax return season now well underway, you might be looking for a toilet to flush your hard-earned government check down. Maybe a custom throne for your TV room, or some sick Batman hubcaps for your 1998 Ford Taurus. Or maybe your bookshelf is missing a hate-filled autobiographical manifesto that was personally owned by its author, a guy with a dumb mustache.
If that last idea sounds like a hoot, chances are that it's just a matter of time before your weird dreams can come true. A 1932 edition of Adolf Hitler's Mein Kampf has switched hands a couple of times in the last few years, and luckily for any antisemite coupon clippers out there, the price has just kept going down.
Mein Kampf, roughly translating to "My Struggle," "My Fight," or "My Temper Tantrum," represented Hitler's first toe in the waters of publishing. Written during his time in prison following the failed Beer Hall Putsch, it outlines his life, worldviews, and no fewer than seven of his favorite cupcake recipes. We're assuming some parts of that. It's not exactly a page turner.
Not a great investment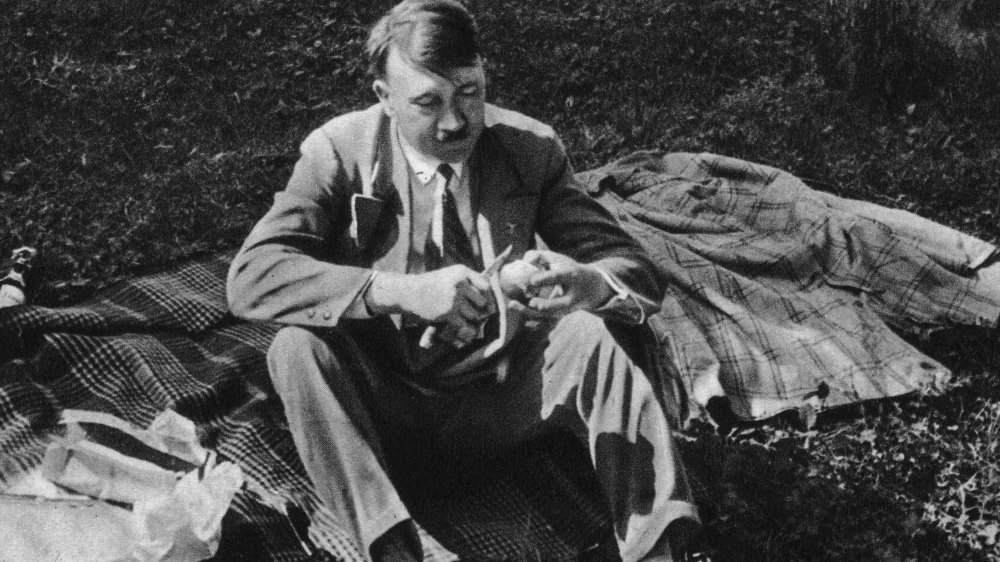 Hulton Archive/Getty Images
Due to its place in one of the darkest chapters of modern history, Mein Kampf remains a point of fascination for historians, and the copy sold by Pawn Stars' Craig Gottlieb is considered especially significant due to its unbroken chain of ownership going back to Adolf himself. Still, according to ThoughtCo, when it went to auction in 2014, its predicted going rate of over $100,000 took a humbling blow and it sold for just $28,400. It sold again a year and a half later for $20,655. If the trend holds, you'll be able to get Hitler's copy of Mein Kampf for free in time for the 2024 presidential election.
It's hard to say why someone would want a copy of Hitler's angry time journal. It was published in 1925, a full 13 years before the events of Indiana Jones and the Last Crusade, so there's no chance that the dictator's interaction with Doctor Henry Jones Jr. is mentioned. Maybe you're a completionist who fell into owning a copy of Mein Kampf's actual, real-life sequel, titled Zweites Buch, which seems like real wasted potential when you consider that he could have called in 2 Fast 2 Fuhrerous.