Scottie Pippen's Son Looks Just Like Him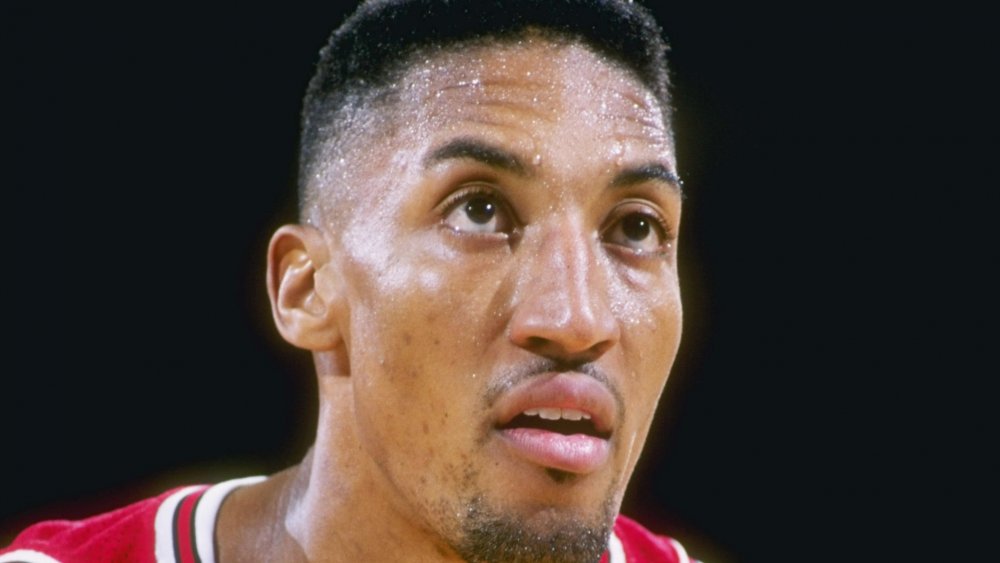 Tim Defrisco/Getty Images
Good news for people who like people who look like Scottie Pippen: Scottie Pippen's son looks like Scottie Pippen. Yes, Scottie Pippen, who most fans agree is the most-Scottie-Pippen-looking guy on the board, is being given a run for his money in the "looking like Scottie Pippen" department by one of his sons.
Scottie Pippen is perhaps best remembered for his time with the Chicago Bulls during their 1990s heyday. Additionally, he is the benchmark to which the Notorious B.I.G. compared his ability to slam MCs in the song Microphone Murderer. In all, he has seven children, born between 1987 and 2008, each more Pippen-hot than the last. There's Antron Pippen, who played college basketball at Texas A&M. There's Preston Pippen, currently shooting hoops at Sierra Canyon High School. There's Sophia Pippen, featured on the first season of Dancing With The Stars: Juniors.
But only one Pippen can take the title of "Most Visually Similar to Scottie Pippen."
A pip off the old block
Behold, Scottie Pippen's son, Scottie Pippen Jr., who some have noted bears a marked resemblance to Scottie Pippen.
Scottie Pippen Jr., like his younger brother Preston Pippen, played basketball at Sierra Canyon High School in California. According to NBC Sports, in 2019 he committed to Vanderbilt University in Nashville after rejecting offers from San Francisco, UC Davis, UC Santa Barbara, Colorado State and Washington State. In November of the same year, he was named SEC Freshman of the Week after a run averaging 17.0 points, 5.5 assists and 2.5 rebounds per game. Fan Buzz stated that Pippen Jr. started 31 out of 32 games that season and received all-SEC honors despite the team going 11-21. The Chicago Tribune quoted Pippen Jr. as saying that his biggest motivation was to be a better player than his father, and Pippen Sr. replied on Twitter stating "I want him to be better than me too #TeamPippen."
Putting all of that ambition and potential aside? Scottie Pippen Jr. looks a lot like Scottie Pippen. It's a funny old world.