Here's When SpaceX Will Launch Its First Astronaut Mission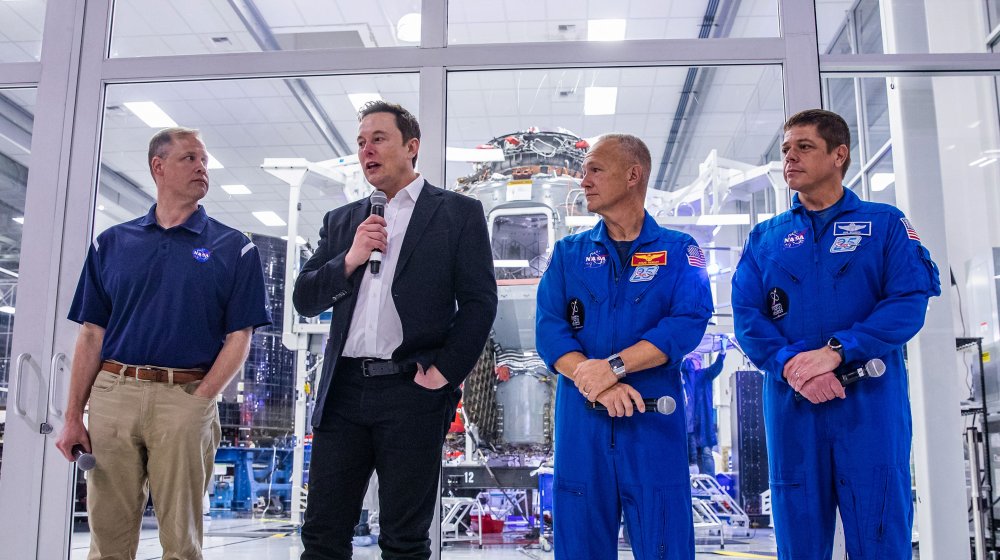 Philip Pacheco/Getty Images
NASA's Space Shuttle program launched its last flight on July 8th, 2011, and since that day, Earth's outer atmosphere has been relatively free of terrified, rocket-propelled Americans launched from American soil. But no more. According to TechCrunch, the first crewed mission of SpaceX and NASA's collaborative efforts, the Demo-2, is scheduled to lift off on May 27th, 2020. Weather permitting.
The mission is a relatively simple one: a two-man crew consisting of American astronauts Douglas G. Hurley and Robert L. Behnken, will take off from the John F. Kennedy Space Center in Merritt Island, Florida onboard the Crew Dragon spacecraft. From there, they'll dock with the International Space Station "anywhere from between two and 48 hours after liftoff depending on the position of the space station at the time of launch." There, they'll join astronauts Andrew Morgan and Jessica Meir and cosmonaut Oleg Skripochka as part of Expedition 63 for an undetermined period of time — likely two to three months — as reported by Forbes.
No point dragon it out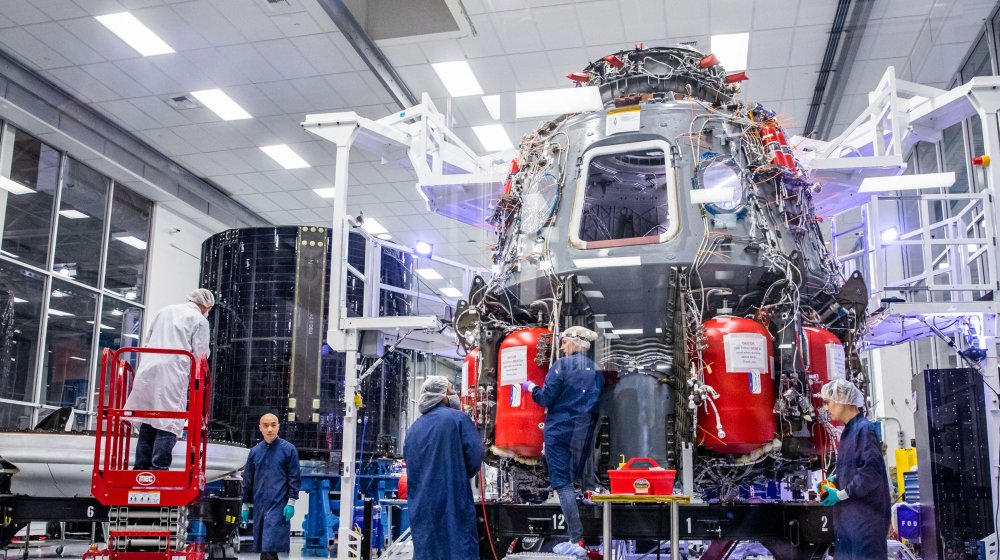 Philip Pacheco/Getty Images
Demo-2, also referred to as Crew Dragon Demo-2, was initially set to launch in July of 2019 as a 14-day test mission to the International Space Station. It was delayed after a propellant valve leak caused a capsule to explode during a static fire test in April of that year.
Unfortunately for fans of the most expensive fireworks display science can muster, officials at the Kennedy Space Center have asked that people refrain from attending the launch, citing concerns about the coronavirus outbreak. The pandemic has already affected the planned launch: the Atlantic reports that many NASA employees are working from home, with essential launch crew stationed in six foot intervals and wearing PPE equipment. Additionally, Hurley and Behnken will be kept in quarantine for two weeks ahead of takeoff to avoid the possibility of bringing the virus to the space station, a cramped environment where social distancing is hard to come by.