Here's How Much Eric Clapton Is Really Worth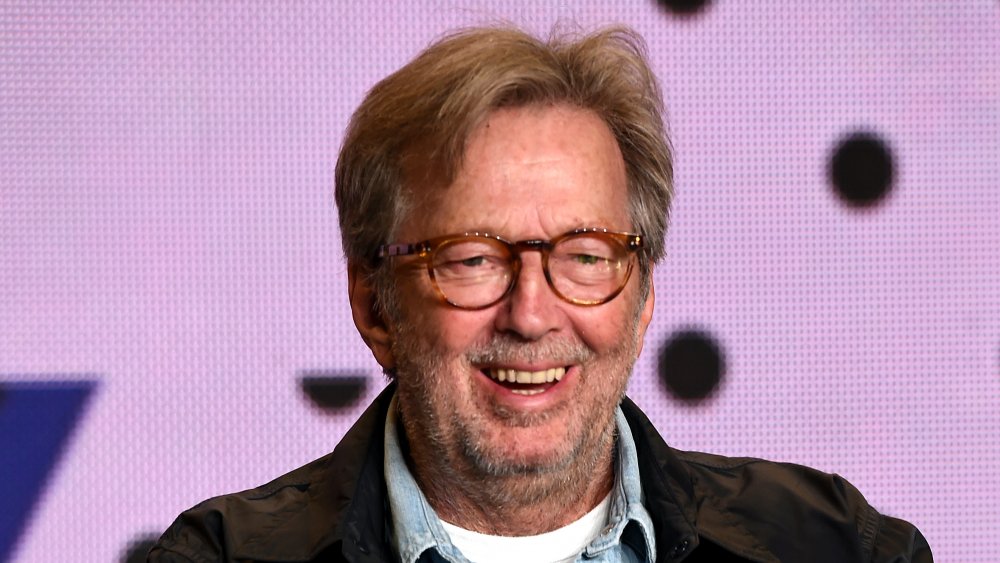 Kevin Winter/Getty Images
Eric Clapton is one of the most successful musicians of his generation, to the point that he's been inducted in the Rock and Roll Hall of Fame no less than three times: First for his work with the Yardbirds in 1992, then with Cream in 1993, and finally, for his solo work in 2000. Still, don't take that to mean that old "Slowhand" has been living a cozy and worry-free life of making music. The guitar maestro's life has seen more than its share of controversies, complicated relationship situations, addiction, and tragedy. His later years have also been marred by health struggles, including hearing loss and peripheral neuropathy in his legs. 
Despite Clapton's various tragedies —and, quite often, fueled by them — he has kept on making music, and built a career that has made him a living legend ... as well as earned him a mountain of money. Here's how much Eric Clapton is really worth. 
Eric Clapton has made a 'clap-ton' of money during his career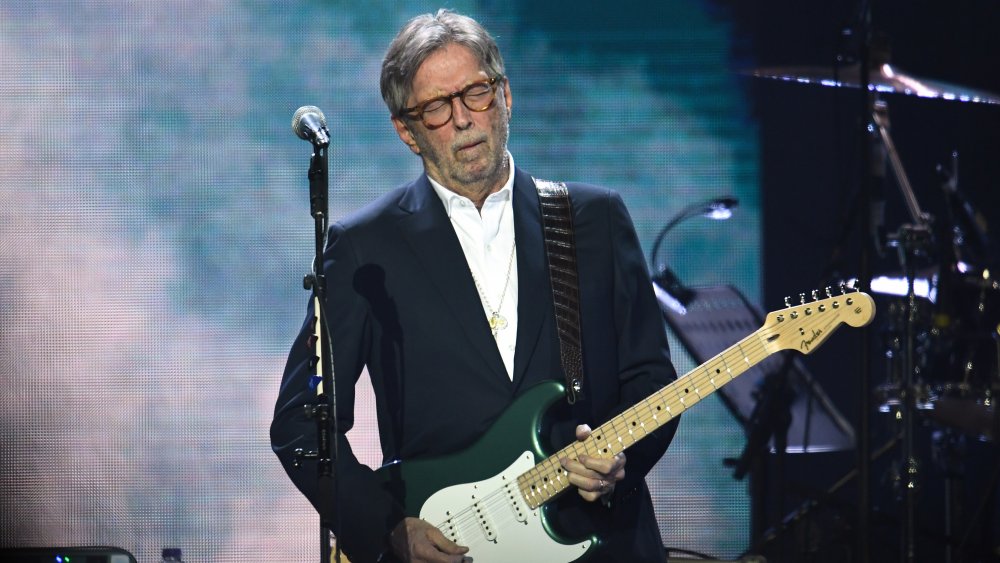 Gareth Cattermole/Getty Images
According to wealth estimation site Celebrity Net Worth, Eric Clapton is worth $300 million dollars, which is an amazing figure when you consider all the things the guitarist has been through. The man is basically living proof that suffering can be turned into art (and success), as even some of his most iconic songs have been marinated in tragedy. 
"Wonderful Tonight" and "Layla," of course, were inspired by the musician's desperate longing for his friend George Harrison's wife, Pattie Boyd, whom Clapton eventually married, and who ended up divorcing him. In fact, "Layla" comes with an extra layer of tragedy, as it was co-written by drummer Jim Gordon, whose deep mental health issues would later cause him to kill his mother, in one of those messed up parts of rock history that nobody talks about. And then, there is "Tears in Heaven," which along with "Layla" is arguably Clapton's signature song, and was inspired by the horrifying incident in 1990 wherein his young son, Conor, fell out the window of a tall building and died. That's something no parent should ever have to endure.