The Untold Story Of Wild Bill Hickok And Calamity Jane Cannary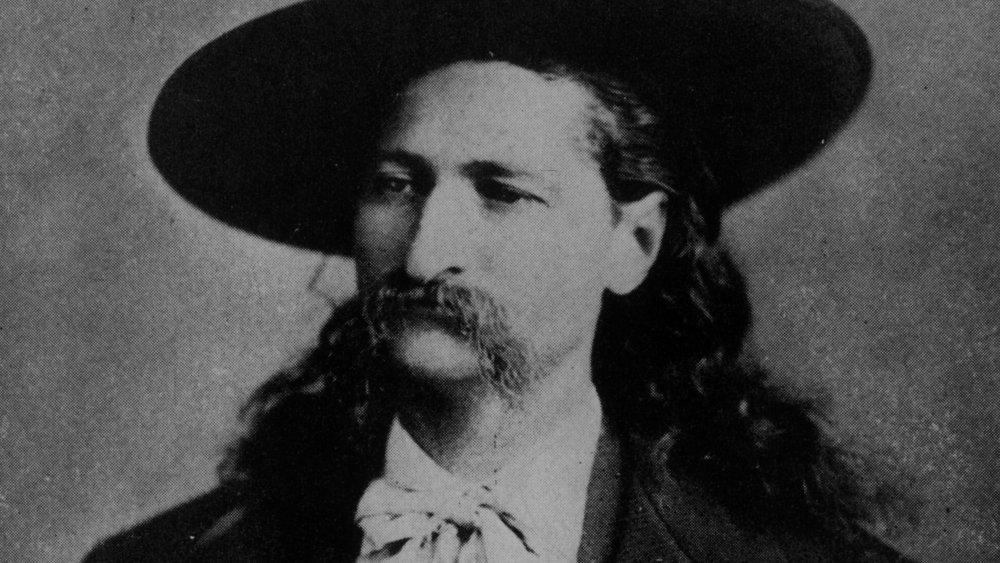 Hulton Archive/Getty Images
It's not like they had nothing in common. Both of them were working under new names — he was born James Butler Hickok in 1837 in Illinois; she was born Martha Jane Cannary (maybe Canary). She was 15 years younger than he, according to Biography, sharing years on the American Frontier West, doing what they could do and had to do to survive, including time spent in saloons, gambling and drinking and what-have-you. The origin stories on their nicknames are also fuzzy, clouded in "maybe" and "possibly" and "well, it's a ripping good yarn, anyway."
She is sometimes reported as a decent shot; Hickok was extraordinary. In its review of Tom Clavin's Wild Bill: The True Story of the American Frontier's First Gunfighter, The New York Times points out that Hickok was ambidextrous — almost miraculously adept with a handgun in either hand. Jane was probably adept at drinking with both hands, but that would be about it. Hickok worked as a military scout and, during the Civil War, as a spy; Jane claimed to have done some scouting and freighting — think "trucker," but with wagons and draft animals — but it's suspect, particularly about scouting. Hickok was a renowned lawman, until he accidentally shot and killed the wrong man — his own deputy — during an armed confrontation in 1871. He turned to gambling full-time.
Calamity Jane shared a wagon train to Deadwood with Wild Bill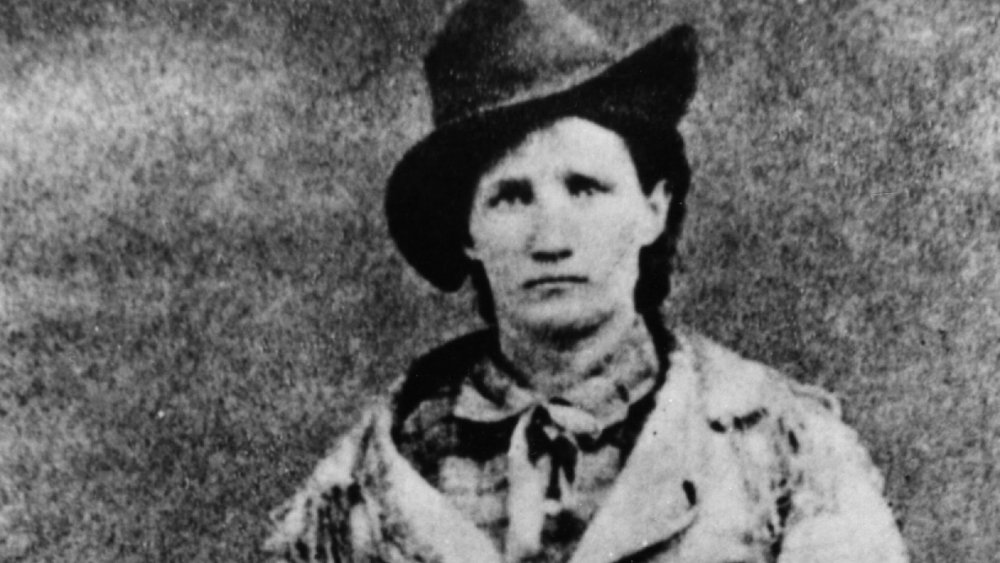 Hulton Archive/Getty Images
Both of them spent time trying to entertain crowds. Bill starred briefly in a play produced by his friend William F. "Buffalo Bill" Cody. Jane also worked for Cody later, in his Wild West Show, per Biography. Neither Bill nor Jane were terribly successful; Hickok actively hated being an actor, and Jane's alcohol dependence increasingly hampered her personal and professional stability.
In later years Jane would claim she and Bill married secretly, though there's absolutely no evidence to support that, either. We do know that they arrived in Deadwood, South Dakota, on the same wagon train in 1876. There were only about 5,000 people in the town at the time. Were they lovers? Earlier that year Bill had married Agnes Thatcher, a circus owner, and he'd gone to Deadwood for the money available from gambling in frontier gold camps. Bill's eyesight was failing, perhaps from glaucoma. Jack McCall put an end to Hickok's life with a bullet to the back of Bill's head. Jane later claimed to have run McCall down, but there's no record of that.
Hickok was 39 when he was murdered. Jane lived on, ending her days suffering from acute alcoholism, working as a laundress and cook for a bordello in Terry, South Dakota, not far from Deadwood. There she died at age 51. Per her request, she was buried next to Hickok in the cemetery near Deadwood. Friends? Possibly. Lovers? Maybe. Legends? Certainly.