The Real Reason Why Nick Oliveri Left Queens Of The Stone Age
Kevin Winter/Getty Images
Queens of the Stone Age is one of the great survivors of the nineties rock scene. Formed in 1996 on the foundations of stoner-rock cult outfit Kyuss, according to AllMusic, the hard-rocking band not only flourished, but actually shot to the major leagues in the 2000s, propelled by a string of hits such as "No One Knows," "Go With The Flow," and "Little Sister." 
While QOTSA has featured famous musicians such as Dave Grohl and Mark Lanegan, arguably the most prominent early band members were Kyuss veterans Josh Homme (vocals, guitar) and bassist and co-vocalist Nick Oliveri. However, while the former is still very much fronting the group, the latter's tenure came to an abrupt end in 2004, when Oliveri rather unexpectedly parted ways with Homme and the rest of the crew. What could have prompted the bass player to leave the band just as they were at the top of their game? 
Nick Oliveri was fired from Queens of the Stone Age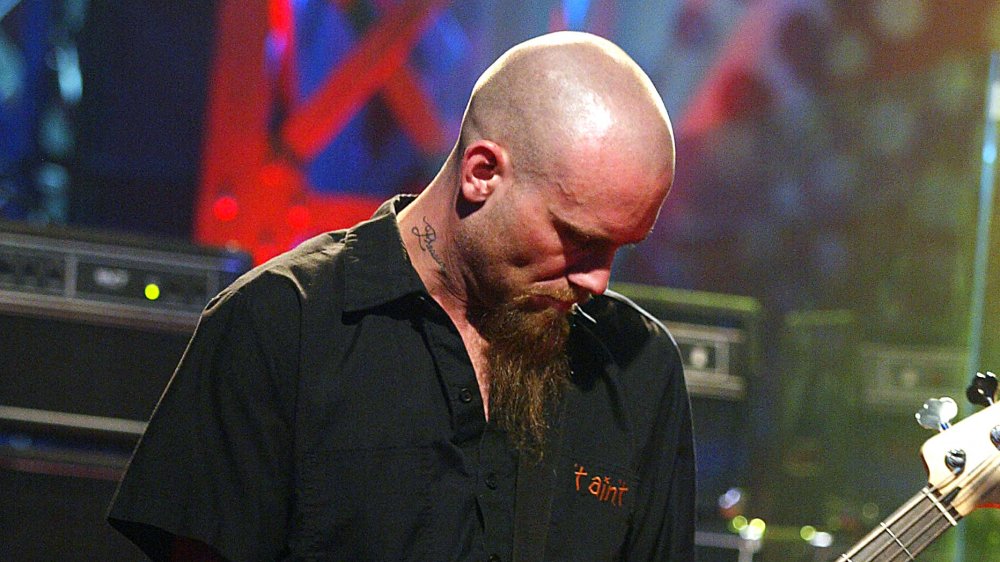 Kevin Winter/Getty Images
According to Jon Blistein of Rolling Stone, Nick Oliveri did not exactly leave Queens of the Stone Age of his own accord in 2004. Instead, he was fired, though the actual details behind the decision were somewhat murky. Some say that Oliveri's self-admitted hard-partying ways were the reason, while others insinuate that Josh Homme found out Oliveri's history of domestic abuse, which led to the bassist's dismissal. 
Regardless of the actual reasoning behind Oliveri's firing, it's worth noting that he and Homme have known each other since they were kids, and the relationship between the men has warmed up since they parted musical ways. Homme has stated that the men are in good terms with each other, and Oliveri has even recorded his own material in the QOTSA frontman's studio. The bass player also contributed some backing vocals on the band's 2013 album, ... Like Clockwork, and even appeared onstage with them in 2014.