Comedian Jerry Stiller Dead At 92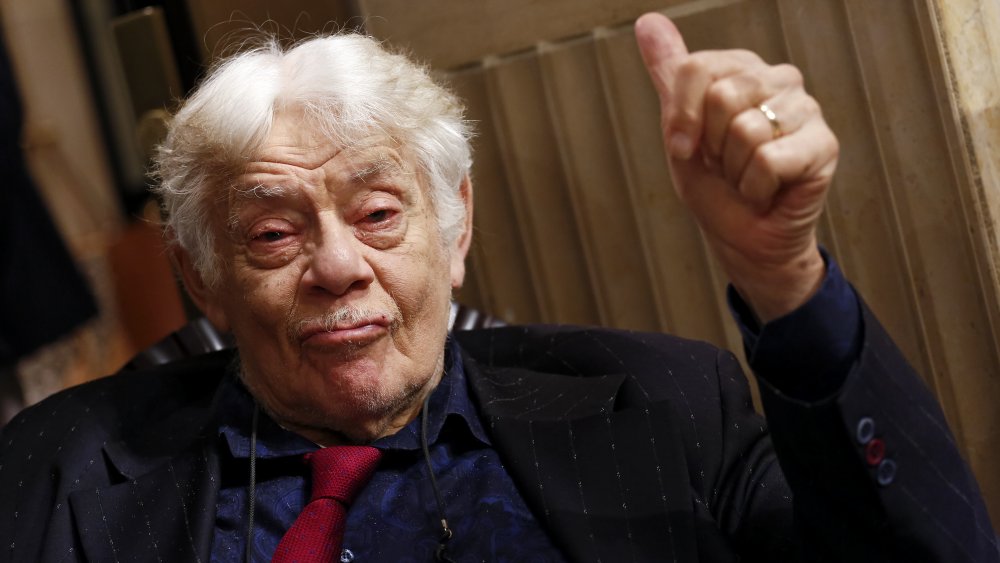 Brian Ach/Getty Images
Jerry Stiller, father of comedian and filmmaker Ben Stiller, has died at the age of 92 of natural causes. Ben announced the death May 11, 2020, according to People Magazine.
Stiller, perhaps best known for his work on situation comedies, started out life as an actor but, after marrying Anne Meara, turned to standup comedy. The couple performed as Stiller and Meara — he was short and Jewish; she was tall and Catholic. The act played on their contrasts and love for one another — they were married for more than 60 years — and continued for decades. Although their own situation comedy didn't work, they hosted a movie preview program for HBO together, and famously starred in a long-running ad campaign for Blue Nun wine.
He grew up in New York's Lower East Side during the Great Depression, listening to the radio, inspired by performers like Eddy Cantor — "he had such joy, such energy," Stiller told Cleveland Seniors.
Anne Meara and Jerry Stiller were married for more than 60 years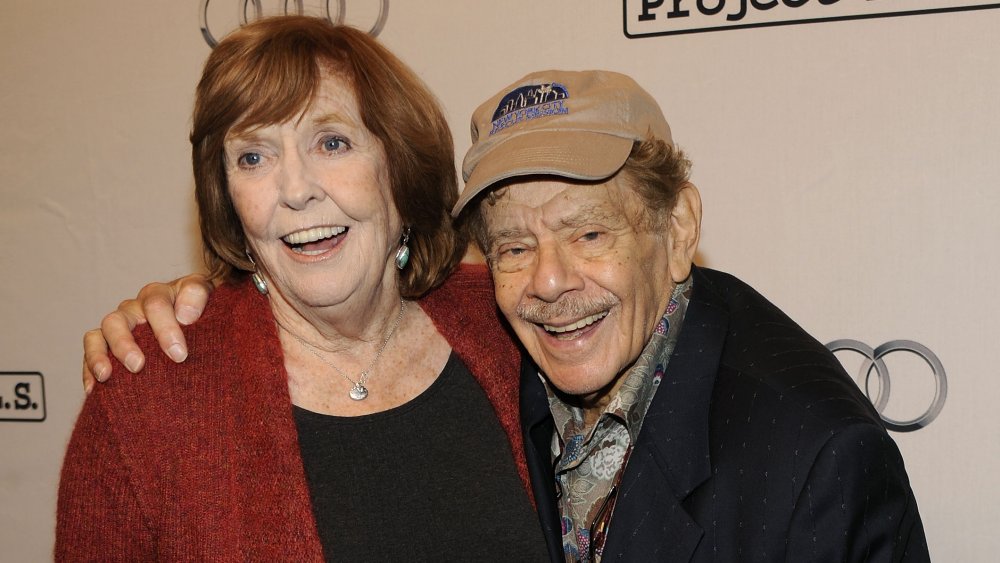 Larry Busacca/Getty Images
After a stint in the army, Stiller worked a series of jobs while studying acting. He met Meara at a casting agent's office and they soon married, says CNN. They'd take their children, Ben and Amy, on the road with them. "We schlepped them from place to place. We took them to Vegas or Los Angeles. We'd be performing with (Gladys Knight) and they'd be in the pool swimming with The Pips."
In time, the couple realized that if they wanted to stay married, they had to stop performing together so much, according to People Magazine. "We felt like two guys," Stiller said. The break led to Stiller forging a solo career as an actor, especially garnering attention as George Constanza's father, Frank, in Seinfeld. That led to another part, in King of Queens, from 1998-2007. Stiller had considered himself retired when the series' star, Kevin James, begged him to take the part. "He kissed me. He hugged me. He said, 'I can't do it without you.' I'm susceptible to praise," he told Today.
He published his autobiography, Married to Laughter: A Love Story Featuring Anne Meara, in 2010. Jerry and Anne remained married for more than 60 years. Meara died in 2015.