The Truth About Bill Goldberg's Football Career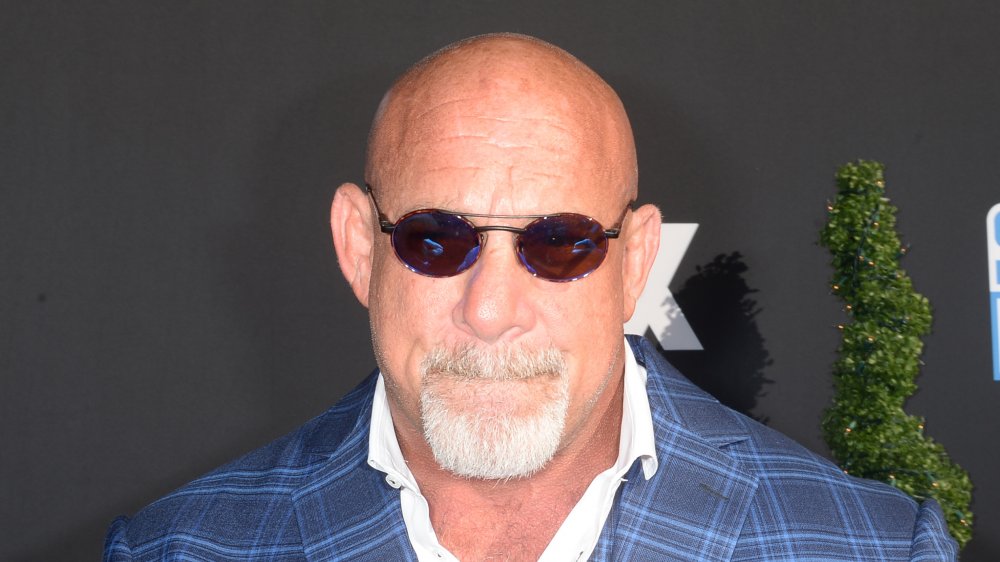 Jerod Harris/Getty Images
Bill Goldberg is one of pro wrestling's megastars, and a borderline undefeatable behemoth, at least whenever he's not getting handily defeated by the vastly smaller Chris Jericho in real life. His reported record of 173 straight victories at WCW is the stuff of legends, and he has been a popular draw in both that promotion and the WWE. Goldberg also has a fairly robust career as an actor, having featured on several TV shows and movies over the last two decades. Still, did you know that pro wrestling and acting are actually Goldberg's second and third careers, instead of the first and second? 
It turns out that the big man started his road to success as a football player, and his gridiron prowess was good enough to propel him all the way to the NFL. But what was Goldberg the football player like, and what prompted him to make the transition to the wrestling ring? Here's the truth about Bill Goldberg's football career.
Bill Goldberg was a fearsome defensive player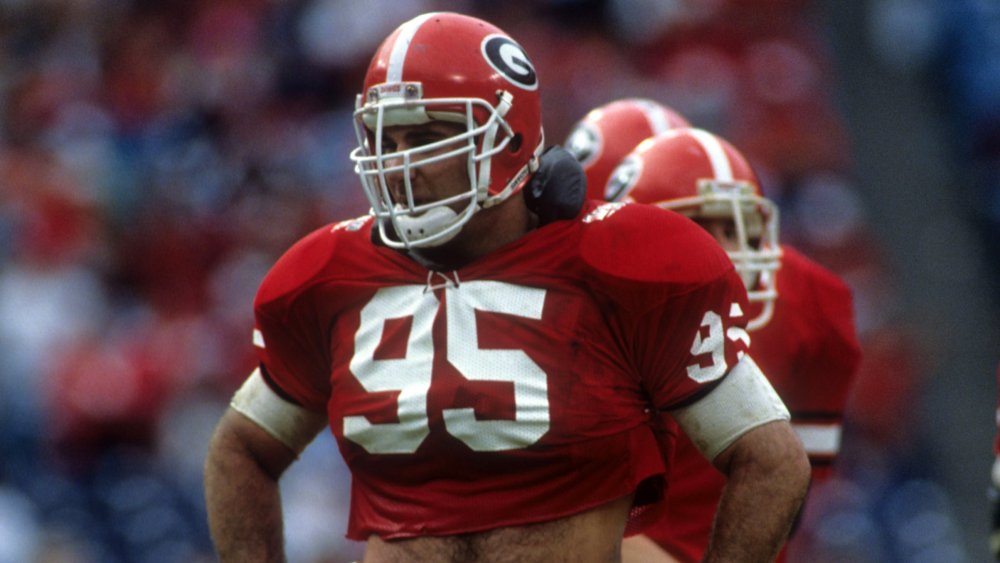 Jim Gund/Getty Images
As USA Today Sports tell us, Goldberg didn't particularly enjoy wrestling when he was young. Football was his jam, and his high school game was so good that he received a scholarship to the University of Georgia, where he played as a starting lineman for their team, the Bulldogs. As his alma mater reports, Goldberg was so good at what he did that in 1987, he was inducted in the Junkyard Dog Club, which is an honor only top defensive players get. In fact, as of 2018, his 348 career tackles record is still the ninth best figure in the University of Georgia's history ... which, come to think of it, goes a long way toward explaining his signature wrestling maneuver, a devastating running tackle known as the Spear.  
In 1990, Goldberg headed for the L.A. Rams, as an 11th round pick of the year's NFL draft. Unfortunately, he didn't make the cut after training camp, but after a couple of WLAF years with the Sacramento Surge, he finally hit the NFL scene with the Atlanta Falcons, with whom he stayed from 1992 to 1994. The 1995 expansion draft moved him to Carolina Panthers, but unfortunately, he picked up an injury. When he was rehabilitating, wrestlers Sting and Lex Luger noticed him, and the rest is hard-hitting history.