What Happened To Siegfried And Roy's Animals?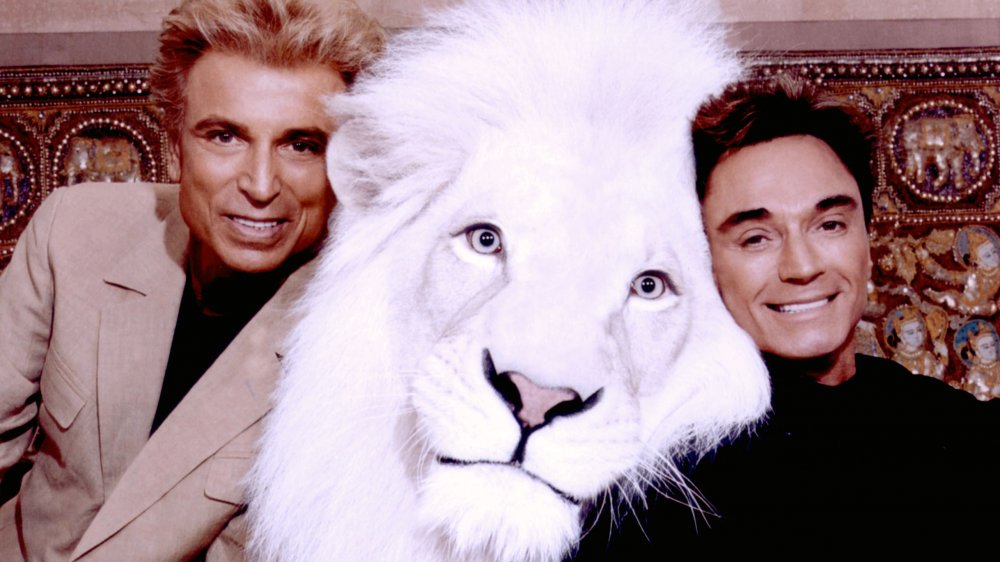 Getty Images/Getty Images
For decades, Siegfried Fischbacher and Roy Horn wore a lot of hats. They were entertainers, pulling in Las Vegas crowds that would make the Blue Man Group green. They were easy targets for late night monologues, adding Lisa Frank-style wildlife to a two-man Liberace aesthetic. Beloved by some, hated by PETA, and accepted as an immovable object on the cultural landscape by everyone else, they were, if nothing else, unavoidable.
Then, in 2003, their time in the spotlight came to a tragic, if predictable, end. During a show at the Mirage Casino, large portions of Roy Horn wound up inside the mouth of one of the duo's animals, a white tiger named Montecore. Roy adamantly claimed that the big cat was trying to pull him to safety, having sensed that the performer was having either a stroke or some sort of cardiac episode. Whatever the case, the 400 pound creature bit into Horn's neck, causing severe arterial damage. At the end of the debacle, Roy was left partially paralyzed, and the show was over.
So what happened to the menagerie of performing creatures under the magicians' care? And what happened to Montecore?
Siegfried and Roy's cats didn't disappear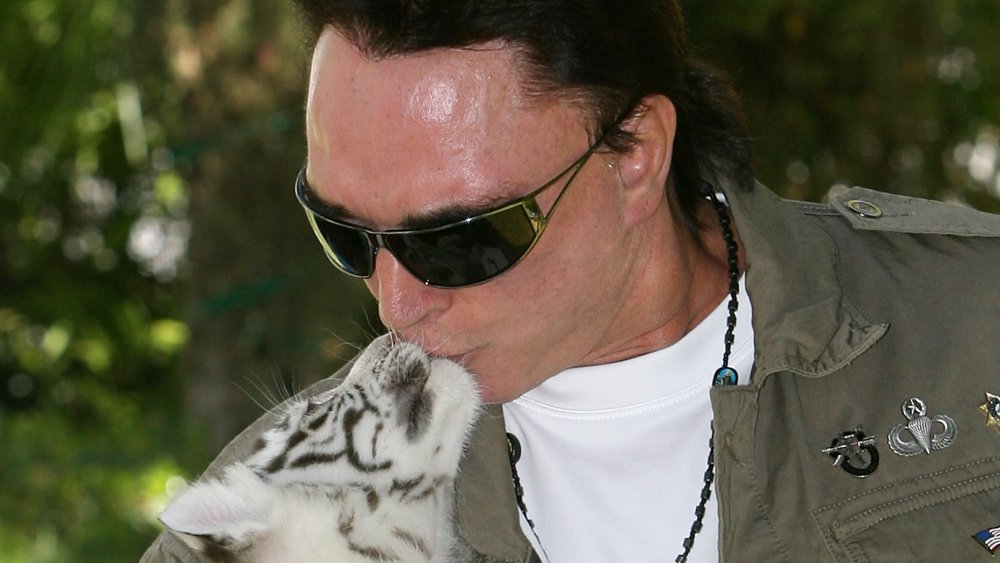 Ethan Miller/Getty Images
Answers are difficult to pin down, but it seems like most of them kept living that Vegas life.
On top of their performances, Fischbacher and Horn tossed their names on the Mirage's wildlife exposition, "Siegfried and Roy's Secret Garden and Dolphin Habitat." It's a wildlife habitat in Las Vegas featuring white lions, white tigers, white other things, and bottlenose dolphins.
And that's where the magicians claimed their animals went. It's where Montecore (or Mantecore, the spelling is up for debate) was said to have died at age 17 in 2014, according to the Las Vegas Sun. It's five acres of sunshine, tourists, and, as advertised on their website, that oldest and most honored tradition of nature preserves, dolphin yoga. If it sounds too saccharine for real life, you're not alone: Tiger King's Carole Baskin has been very vocal about her distaste for the project in a series of posts to the Big Cat Rescue website.