Why Are Patek Philippe Watches So Expensive?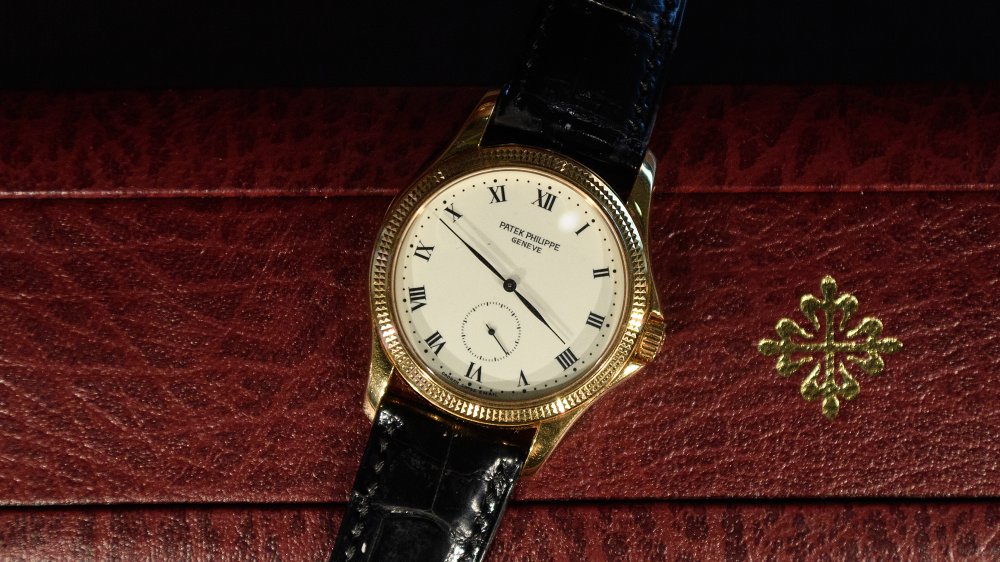 Leon Neal/Getty Images
Watches complete a wardrobe, and make a statement. One of the statements a luxury watch makes is telegraphing wealth, especially if you're wearing an expensive one like a Cartier. The Swiss brand Patek Philippe, for instance, has been around for decades, and is highly regarded. They even made one of the costliest watches ever sold: The Henry Graves Jr. Supercomplication pocket watch, designed in 1933 by Patek Philippe, was auctioned at a world record-breaking $24 million in 2014, according to the Wall Street Journal. 
And this isn't even the first time a Patek Philippe watch broke records. It previously held the same record in 1999, with a watch sold for $11 million. In fact, seven of the most expensive watches ever sold are Patek Philippe designs, per Robb Report.
So why are Patek Philippe watches so expensive? Basically, it boils down to history, quality, and reputation. Patek Philippe invented the wristwatch. Back in 1868, the company created the first wristwatch for Countess Koscowicz of Hungary, their official website states. They then simplified its design and sold wristwatches, mainly to women, in 1916. However, Patek Philippe invented more than just the wristwatch: They also developed the world's first keyless winding. Before this, watches had to be set using a key on the back. They also invented a way to add complications — functions that tell things other than time — to their pocket and wristwatches, thereby increasing the value.
What do Drake, Queen Elizabeth II, and JFK have in common?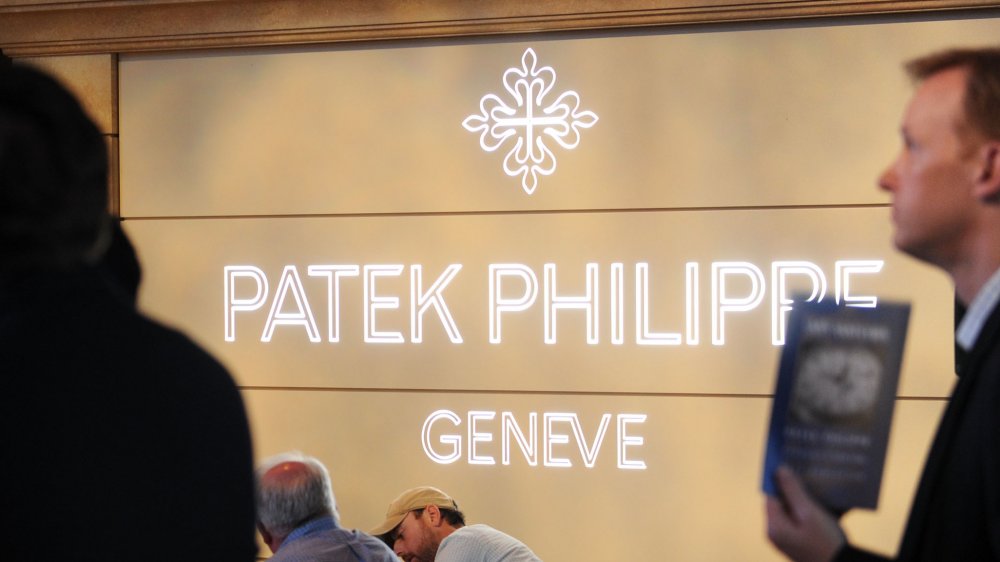 Craig Barritt/Getty Images
Throughout their history, Patek Philippe designed specialty watches and clocks for prominent people. So, it's no surprise that celebrities clamor to own Patek Philippe watches. According to Bloomberg, Patek Philippe is the watch favored by many celebrities, as the company designed watches for Queen Victoria, Queen Elizabeth II, and Tsar Nicholas II of Russia. Nelson Mandela also wore a Patek Philippe watch during his presidency of South Africa, which the Guardian says was featured in a recent exhibition of his personal effects.
Patek Philippe is so popular among celebrities that famous people go nuts showing them off. Robb Report writes that MMA star Conor McGregor just paid $100,000 to buy a rare green Patek Philippe watch. Drake even featured a one-of-a-kind, emerald-encrusted Patek Philippe wristwatch, designed by Off-White's Virgil Abloh, in a music video, says GQ.
Even with celebrity endorsements, Patek Philippe only sells a limited number of watches, so it's not surprising their products fetch high prices. So, there it is: Patek Philippe watches are expensive because of a combination of rarity, popularity, history, and quality.