How Def Leppard's Rick Allen Returned To The Drums With Just One Arm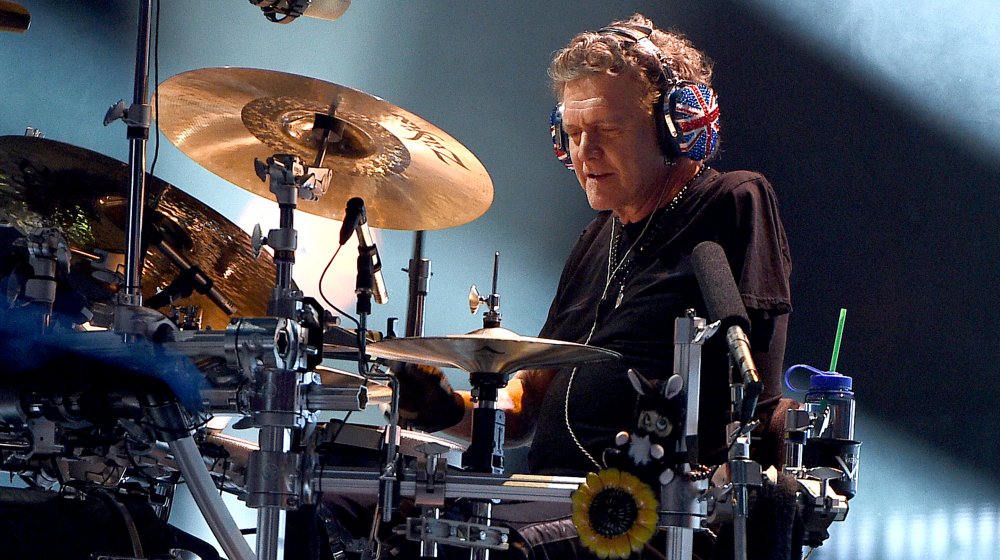 Theo Wargo/Getty Images
Rick Allen was a founder of the legendary heavy metal band, Def Leppard, but the musician would also be known for his miraculous comeback to the drums after an accident changed his life forever.
Allen was only 15 years old when he and his bandmates started Def Leppard and rose to success after their debut album "On Through the Night" made the Top 15 in the UK. The band's third album, "Pyromania," finally saw them recognized by the music industry as a whole with chart-topping songs like "Photograph," and "Rock of Ages." By 1983, Def Leppard was selling out shows all over Europe and in the U.S. 
However, a year after that album's release, Allen was in a terrible car accident that resulted in the loss of his left arm. Doctors were unable to reattach his limb, and his future with Def Leppard was looking bleak.
Finding a new way to play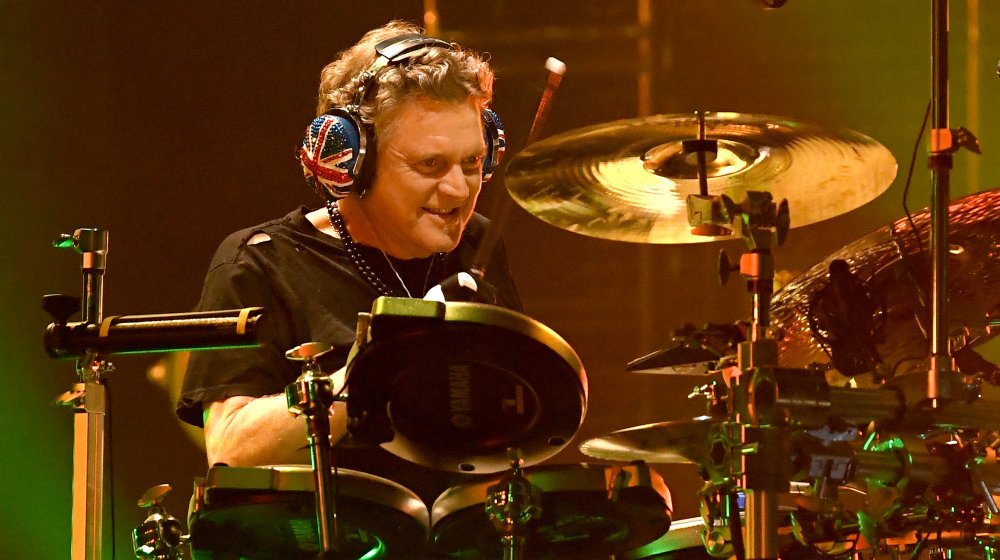 Dimitrios Kambouris/Getty Images
Allen wasn't quick to give up, though, and told journalist Carol Ruth Weber in an interview that people's support healed him in more ways than one.
"...the outpouring from my family, guys in the band, and literally people from all over the planet, gave me a new lease on life. I understood the meaning of how strong the human spirit is," Allen said.
Allen was released from the hospital only a month after the accident and went straight to the drum kit to figure out how he could play again. He told Weber that people were always asking if he would relearn to play the drums, but replied that he already knew how.
"People wanted to know if I needed to learn how to play drums again. I said no because it was already in me. My body naturally compensated for the loss," Allen said.
He added that he had to shift his thought process to stop comparing his life to what it used to be and embrace his new uniqueness. With the help of a customized drum kit that allowed Allen to play the snare drum with his foot instead of his arms, he was back on stage for the first time since his accident at the "Monsters of Rock" festival in England in 1986. The customized drum kit weighs a lot more than a regular drum kit since it gets bolted down to each stage he plays on, according to an interview with Howard Stern.
To this day, Allen still plays with Def Leppard, touring all over the world with his custom drum kit playing the drums his own way, a testament to both rock 'n roll and the human spirit.