The Lesser-Known Sci-Fi Thriller Everyone's Watching On Netflix
Ever since Netflix first introduced their Top 10 feature, the more sofa-inclined among us have greeted the day by muttering something like "What's Outer Banks and why are so many people watching it?" or "Riverdale is still on? That can't be right." Putting your finger on the pulse of pop culture is a mixed and confusing bag.
Case in point: As of May 19th, 2020, a little-known French sci-fi action flick managed to make its way onto the list. 2012's Lockout didn't exactly make waves when it was first released, with Box Office Mojo reporting a $32 million take on a $20 million budget and Rotten Tomatoes branding it with a disappointing 37% approval rating.
But media streaming services are the land of second chances, and Lockout, for the time being, is Netflix's 8th most popular viewing option. Here's what you need to know about this previously overlooked smorgasbord of Guy Pearce in space.
Lockout 101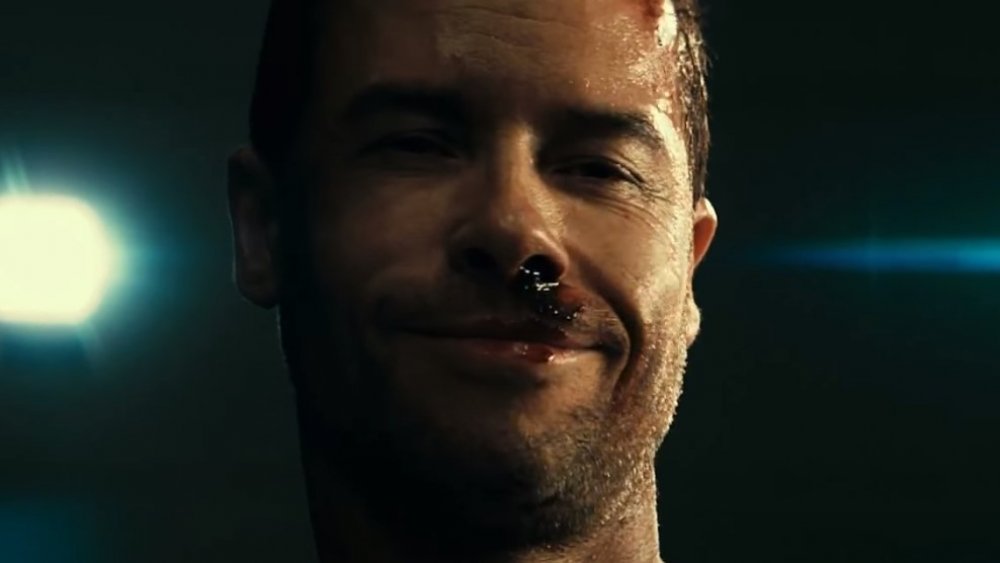 youtube
As mentioned above, the film stars Guy "I am the Mandarin" Pearce, more recently known for his turn as Ebeneezer Scrooge in FX's super salty Christmas Carol. Pearce plays Marion Snow, a wrongfully imprisoned bad mother shut-your-mouth who loves cigarettes and hates the rules. Snow is pulled into action when the president's daughter Emilie is captured by rioting fugitives aboard an orbiting space prison. Emilie is portrayed by Maggie Grace, best remembered for her Princess Peach-level enthusiasm for getting kidnapped throughout the Taken franchise.
The film also features a rogue's gallery of underrated character actors. Preacher's Joseph Gilgun plays Hydell, one of the prison riot's ringleaders, a psychotic criminal of the Far Cry variety who stops just short of foaming at the mouth. There's also the phenomenal Peter Stormare of American Gods, Hollywood's answer to the question "what would have happened if we hadn't pulled Stanley Tucci out of the oven before he was done cooking?"
Fun fact: if the story of a hardened tush-kicker being sent into a prison to save a White House resident sounds familiar to you, you have something in common with John Carpenter, the writer/director of Escape from L.A. and Escape from New York. According to AFP, he sued the makers of Lockout for plagiarism won just shy of half a million dollars.