The Real Reason Kurt Cobain Hated Nirvana's 'Smells Like Teen Spirit'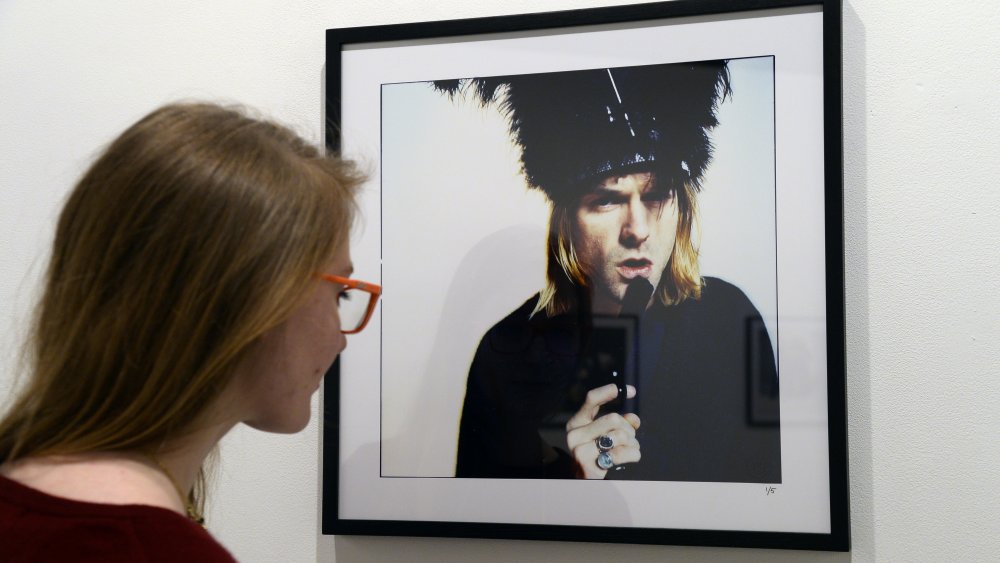 Bertrand Guay/Getty Images
If you're of a certain age, as Far Out Magazine has pointed out, it's an anthem. Like lots of anthems, it's been covered by a plethora of artists, including the Ukulele Orchestra of Great Britain. It's often referred to as the great breakout track for Nirvana and its controversial (and late) frontman, Kurt Cobain, who shares writing credit on the tune with bandmates Dave Grohl and Krist Novoselic. It's "Smells Like Teen Spirit," ranked by Rolling Stone Magazine at #9 on its list of "The 500 Greatest Songs of All Time," and in 2017 inducted into the Grammy Hall of Fame. In 1994 Cobain told Rolling Stone, "I never wanted to sing. I just wanted to play rhythm guitar — hide in the back and just play." He did, however, have the "the intuition that I should write my own songs."
No mention of launching a movement — "Grunge," oddly enough — but launch it did. High school marching bands took up "Smells Like Teen Spirit" (and still do). In that same mid-'90s interview, Cobain, said, "I can barely ... get through 'Teen Spirit.' I literally want to throw my guitar down and walk away. I can't pretend to have a good time playing it."
Cobain broke his guitars and the hearts of his fans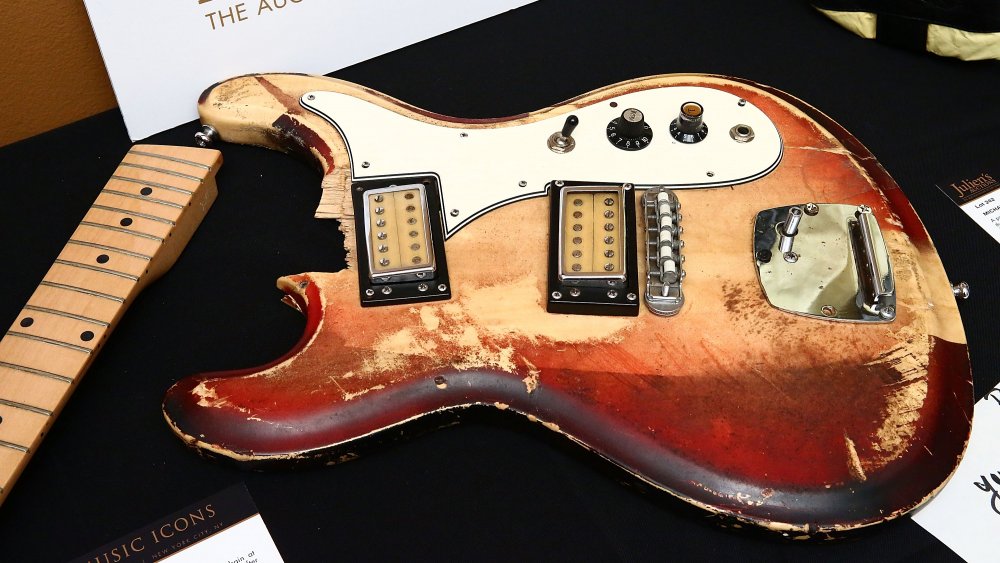 Astrid Stawiarz/Getty Images
Cobain wasn't the first artist to come to despise the tune that essentially made their career. Frank Sinatra reportedly hated singing "Strangers in the Night," "My Way," and "New York, New York," though he would still perform them. For Cobain, pop success meant that the grunge movement was well and truly done: "once it got into the mainstream, it was over. I'm just tired of being embarrassed by it. I'm beyond that," he said. The fans weren't, and still aren't.
Within a year or so of his great success, Cobain's cynicism was in full flower. "What I've realized is that you only need a couple of catchy songs on an album, and the rest can be ... Bad Company rip-offs, and it doesn't matter." Cobain had become the in-house poet of angst and despair. As Biography tells us, in an incident still rife with conspiracy theories, Cobain's life ended with what officials determined was a self-inflicted shotgun blast to his head. He was 27 years old.