The Shady Truth About Volkswagen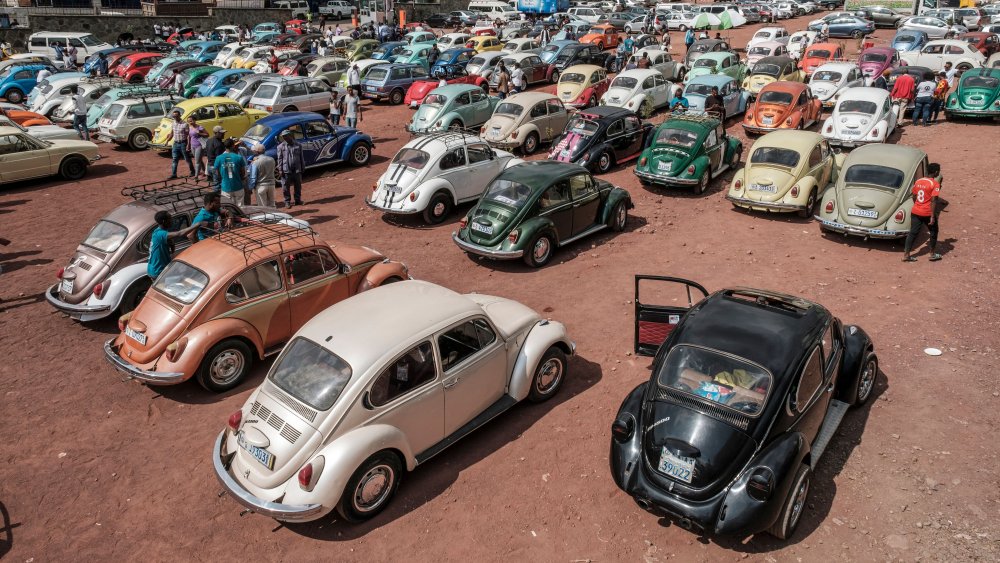 Eduardo Soteras/Getty Images
Granted, Herbie is adorable. It's the Love Bug, after all, and has been for five theatrical films, one made-for-TV film, and a (very) short-lived TV series in the early '80s. The Volkswagen Beetle was the economical ride of choice beginning in 1937. Hitler himself decided that cars — at that point, a luxury in German life — needed to be affordable. He decreed that there be developed a family passenger car, capable of holding two adults and three children, and cheap. Er, inexpensive. That which we now know as The Bug would be The People's Car — hence, Volkswagen — and priced about the same as a small motorcycle. Success.
And upon this success did Volkswagen (the company) build itself. The corporation is now The Volkswagen Group, which includes several automobile brands, according to Fast Company, and a worldwide reach with sales in 2019 of nearly 11 million vehicles, per the company's web site. So much history, so much success, all over the world. You'd think they'd know better. You'd be wrong.
Sellin' Volks and offending folks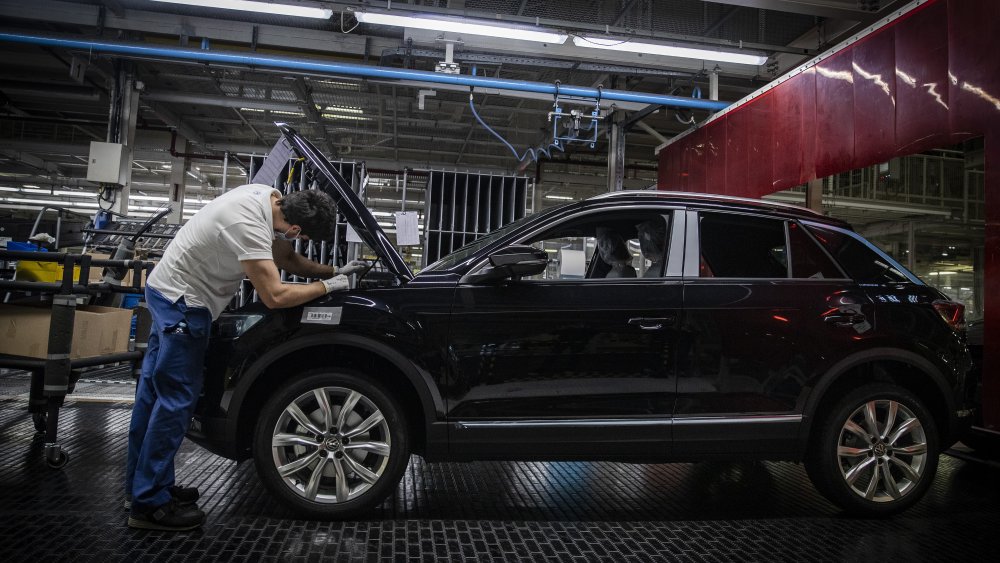 Carlos Costa/Getty Images
The commercial used some dystopian Monty Python-esque imagery — a pair of hands belonging to a white woman maneuvering "a dark-skinned man" before flicking him away from a yellow VW Golf and into a bar that happens to be named "Petit Colon," which translates to "Little Colonist." To make matters worse, letters which eventually spell "Der Neue Golf" (the new Golf) populate in a very questionable order, given the context. It all happens to "a jaunty soundtrack."
Volkswagen apologized and pulled the ads, which the company called "wrong and distasteful," adding, per People, "Hatred, racism, and discrimination have no place at Volkswagen." The company's head of sales and marketing, Jürgen Stackmann, tweeted, "We are ashamed of it and cannot explain" how such a thing happened.
It's not the first time Volkswagen has stepped in it, image-wise. (Besides that whole "Hitler thought we were a good idea" thing, of course.) Last year, as CNN Business reports, the CEO spoke at a management event, using the words "Ebit macht frei" — "ebit" referring to a measure of company profits. The sentence is just this close to "Arbeit macht frei" — "work sets you free" — inscribed on the gates of Auschwitz.