Here's How The Grateful Dead Chose Its Band Name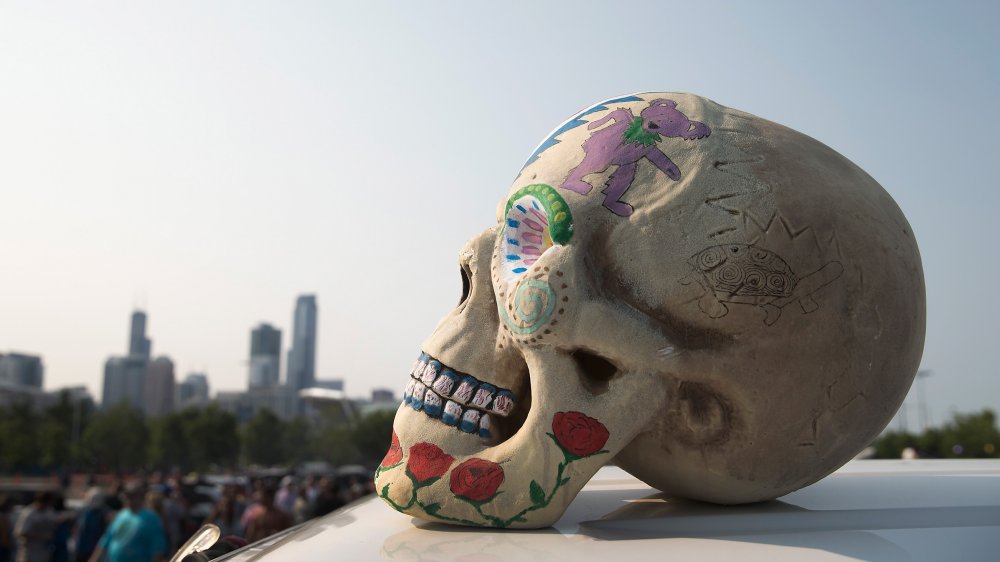 Scott Olson/Getty Images
Band names got creative there in the sixties. Gone were the days of instant recognition from the head honcho, as seen with "Guy Lombardo and his Royal Canadians," or "Kay Kyser's Kollege of Musical Knowledge," or "Phil Spitalny and His All-Girl Orchestra" (which featured "Evelyn and her Magic Violin"), as reported by The New York Times. Nothing so prosaic for up-and-coming rockers. Bill Haley and his Comets soon gave way to groups like The Lovin' Spoonful, The Turtles, the Byrds, and the Electric Prunes. Dr. Teeth and the Electric Mayhem, of Jim Henson fame, would have fit right in. Sure, some people performed under their own names, leading more than one caring parent to ask, "What's a Garfunkel?," and the Steve Miller Band included a guy named Steve Miller ... but when it came to naming rights, creativity was the order of the day, and young musicians ran with it.
The Band That Came to Be the Grateful Dead got its start in San Francisco back in the mid-sixties. In a 1991 interview with the aptly titled Interview Magazine just four years before he died, now reprinted on Medium, Jerry Garcia said, "I know that my relationship with the Grateful Dead family is way closer than anything I've got with any of my blood relatives, such as they are ... It's a family that works. We work at it."
A dictionary named the band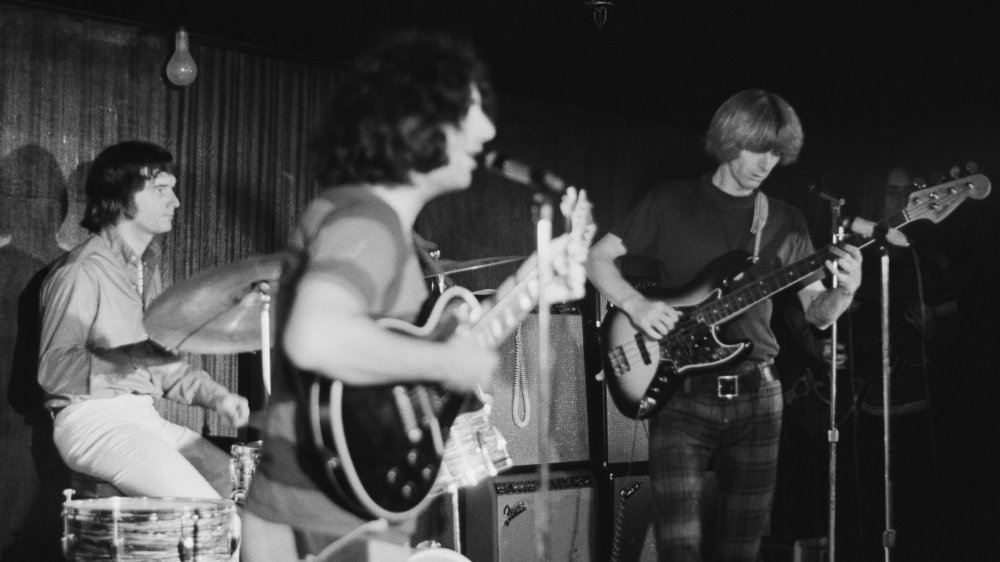 Michael Ochs Archives/Getty Images
Part of that family vibe had to do with finding a replacement name for the band. SF Gate says the musicians had originally been performing as the Warlocks, which isn't too bad compared to some of the terrible names that other bands started with. However, upon finding another band was using the same name, they had to switch things up. In the book Playing in the Band, by David Gans and Peter Simon, the story is told, as related by Cecil Adams of The Straight Dope, that front man Jerry Garcia opened a dictionary, "big, monolithic thing ... There in huge black letters was 'The Grateful Dead.' It cancelled my mind out." This story is backed up by the band's official website.
The words themselves have a couple of possible roots. SF Gate says they came from an Egyptian prayer. Others attribute the phrase to folk tales of individuals who pay the debts of an unburied dead individual, and are then somehow rewarded later by the ghost. Whatever the source, it stuck, and keeps truckin' to this day.