The Real Reason 50 Cent Lost All His Money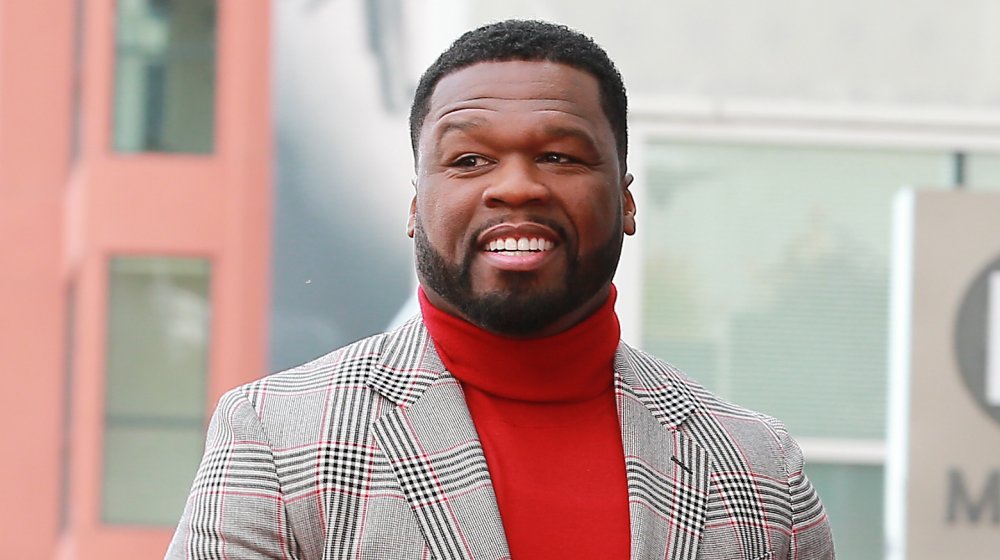 Leon Bennett/Getty Images
In 2003, Curtis "50 Cent" Jackson managed to summarize his life in 5 words: Get Rich or Die Trying, the title of his highly successful debut album. While that sounds like a sentiment that almost every person can relate to, it seems safe to assume that few do in the way he does. As detailed by Guardian contributor Simon Hattenstone, Jackson's mother, Sabrina, was a drug dealer who got murdered when he was eight. He then moved in with his grandparents who had eight kids and not a penny to spare, so at age 12, Jackson sold drugs to feed the expensive taste he had acquired through his mother.
At 15, Jackson purchased his first gun, and roughly a decade later, he got shot nine times, including through the cheek, leaving him with a permanent slur. In 2013, he told Vanity Fair, " I have a [bullet] fragment lodged inside my tongue, scars all over my hands and my face. The piece that stayed in my tongue affected the way I talk." Luckily, money talks clearly in every language, and he learned to spit gold bars.
As Hattenstone aptly observes, "For Jackson, it begins and ends with the money, right down to the name, which he appropriated from a dead gangster." Jackson certainly got rich, but his bank account died trying to keep up with his self-inflicted financial wounds. Or at least that's what he told a bankruptcy court.
Getting de-cents-itized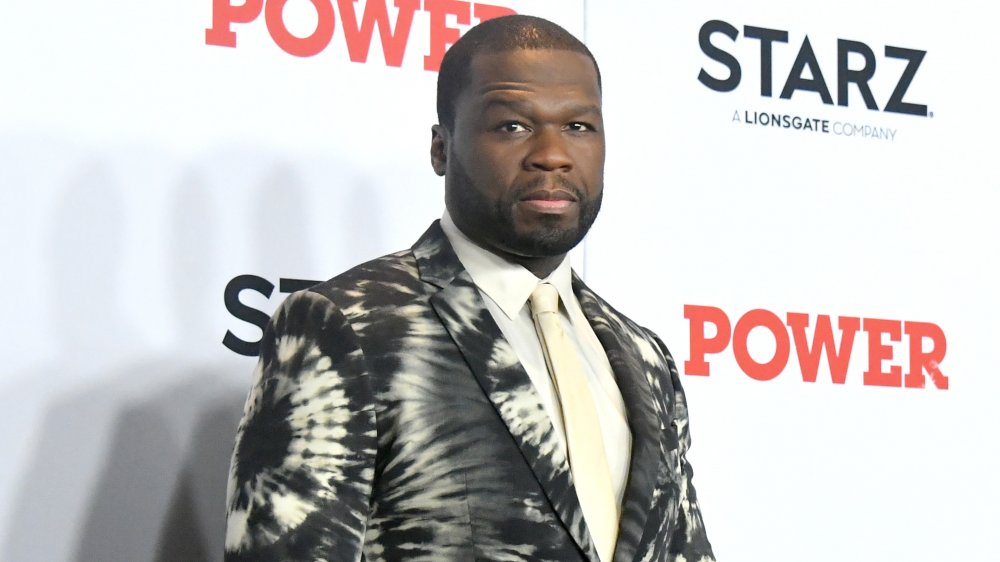 Mike Coppola/Getty Images
There was a time when 50 Cent had enough cents to buy an 18-bedroom house from Mike Tyson. As he recalled in a 2020 interview with the Guardian, up to that point he could barely pay the $800 rent for the apartment he shared with the mother of his first son. "Then I left for a tour of Get Rich Or Die Tryin' and I came back with $38 million. So getting that place was confirmation of success." Jackson would later move into a 3-bedroom house with four floors. Part of the reason is probably that he got bored with all the unused space at Tyson's place. But the rapper also lost a lot of money after taking a Tyson-like punch. 
Did he lose "all" of his money? Obviously not. He still has plenty of projects to keep him occupied and occupying in his slightly humbler abode. But he did file for bankruptcy in 2015. Per Rolling Stone he owed $17 million to the headphone company Sleek Audio and another $6 million to the woman who had a child with his rival, Rick Ross: Lastonia Leviston. Leviston understandably sued Jackson for every one of his 50 Cents after he allegedly unearthed and published a sex tape of her online without her con-cent. The rapper agreed to shell out $23 million to settle both matters.
The Cent of success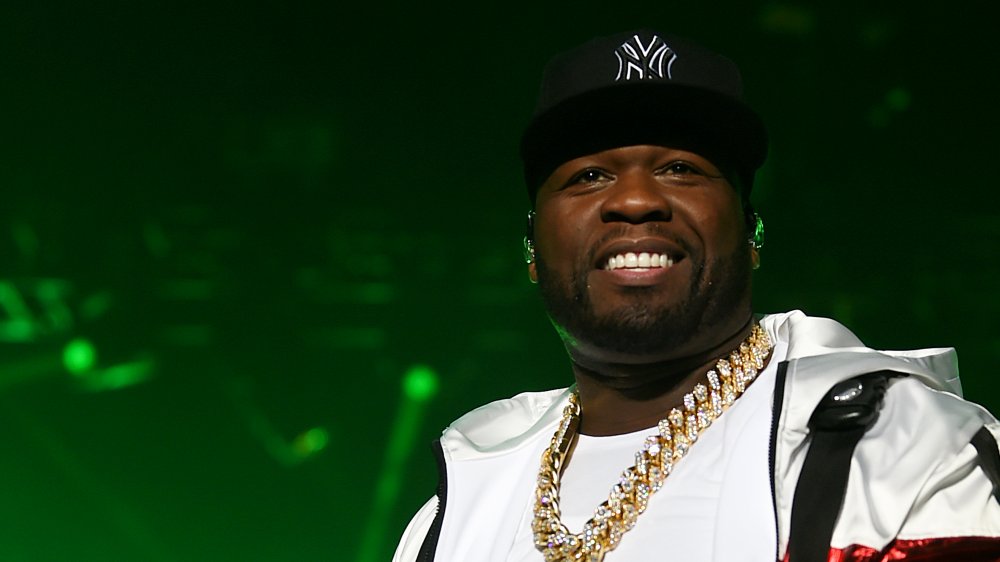 Jamie Mccarthy/Getty Images
It's been quite a financial roller coaster for Fitty over the years. Celebrity Net Worth states that he has earned over $260 million through various brand partnership deals, touring, and record sales, back when people actually bought CDs. Notably, his equity stake in Vitamin Water is thought to have netted him somewhere between $60 and $100 million when the brand was sold to Coca Cola, leading the Washington Post to speculate that his net worth was closer to half a billion dollars (500 billion cents), at least for a time. On his next album he would rap: "I took quarter-water, sold it in bottles for two bucks. Coca-Cola came and bought it for billions. What the [f*@#]?"
These days, 50 is estimated to have around $30 million in the bank. While it's not the richest he's been, it's rich enough for a lifetime supply of Vitamin Water, and peace of mind knowing that he won't be dying trying.