The Real Reason Bon Jovi Won't Ever Play The Super Bowl Halftime Show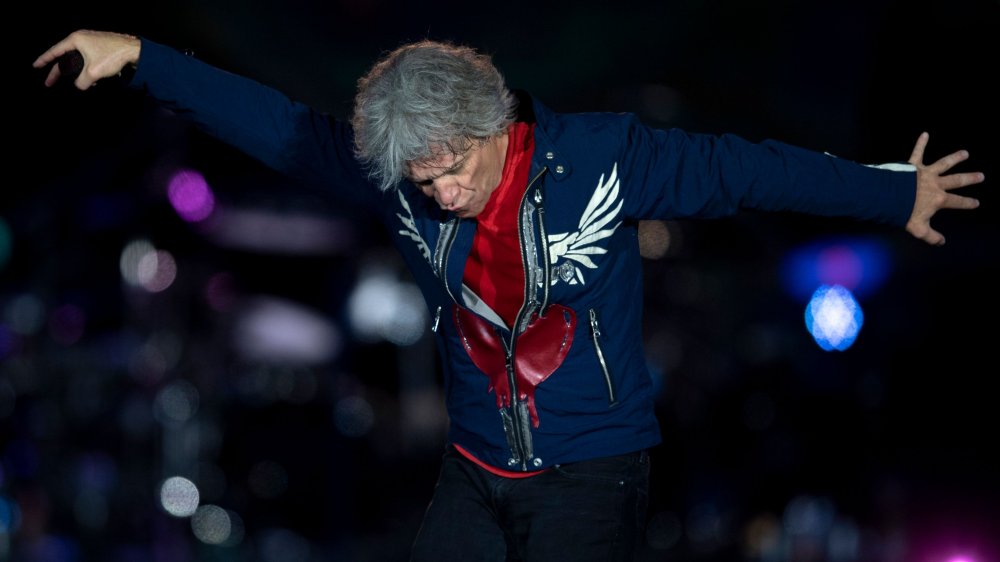 Mauro Pimentel/Getty Images
The brighter the lights the heavier the sweat, and one of the sweatiest venues of all is the Super Bowl, where dreams and nightmares collide, hopes and bodies are broken, and two teams of trophy-hungry juggernauts decide which which side smiles and which side probably loses to Bill Belichick again at some point. But even if familiar faces crop up from time to time or way too many times, surprises do happen, for example, accidental boobs during the halftime show. But one person who you will never see having a wardrobe malfunction with Justin Timberlake is Jon Bon Jovi — Mr. Jovi if you're nasty.
Hopefully the NFL wasn't living on a prayer that the rock star would one day play during the halftime show because according to Ultimate Classic Rock, Bon Jovi answered that prayer with a resounding no in an interview with Howard Stern. Timberlake is more likely to have Belichick naked by the end of his song than Bon Jovi. What gives?
It was 'now or never,' Now it's just 'never'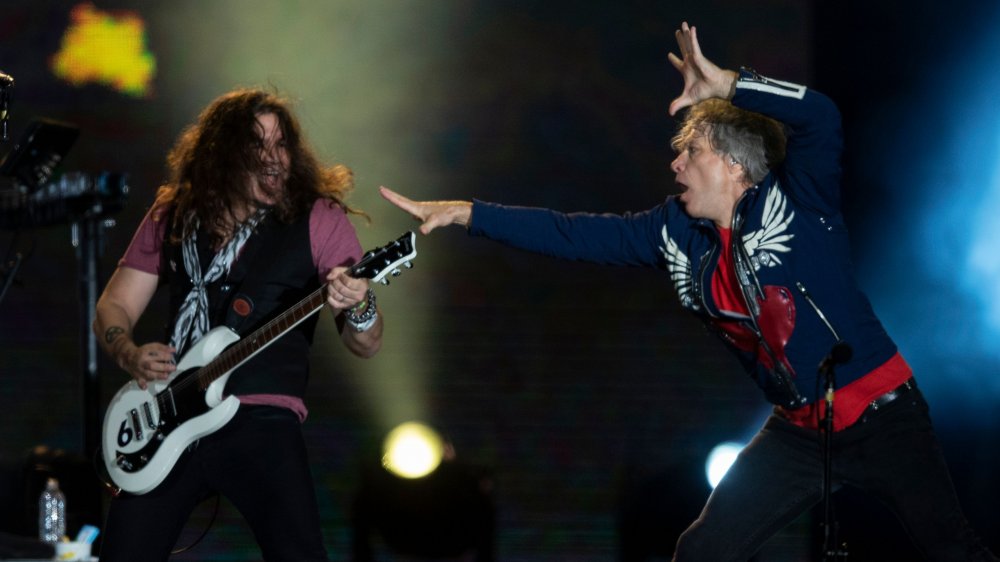 Mauro Pimentel/Getty Images
Bon Jovi's life might be like an open highway, but the lane to the Super Bowl halftime show is totally closed off. Speaking with Howard Stern, the singer explained, "No desire — I turned it down many years ago. ... I didn't like that you had to team up with other people, that you have these people coming on your stage and all the demands, all the pressures." Put another way, Bon Jovi wanted to do it his way, like Frankie said.
Bon Jovi did crack open the window of opportunity once. He was interested in rocking the arena at Dallas, but no dice. The idea that a star of his caliber would decline the chance to shine isn't totally unheard of. Granted, numerous huge names have said yes to the league — including music royalty, like Prince, "King of Pop" Michael Jackson, and the "Queen Bey" Beyonce. But Beyonce's hubby, Jay-Z, turned down the Super Bowl. So Bon Jovi is in good company.