The Tragic Deaths Of Loretta Lynn's Children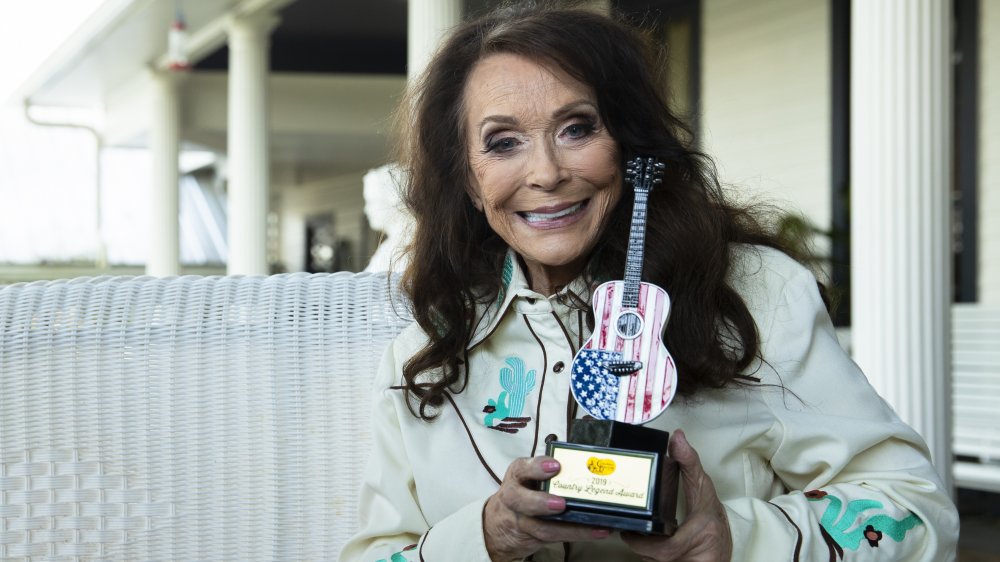 Brett Carlsen/Getty Images
Most would say country legend Loretta Lynn leads an enviable life. Her long career brought her hit songs, a biopic, several Grammy awards, and the admiration of many. But the singer-songwriter known for being a coal miner's daughter has seen her fair share of tragedy, like her contemporary, Waylon Jennings. Chief among those tragedies — Lynn saw two of her children pass away in unfortunate circumstances.
Before her rise to stardom, Lynn was a young mother. She married husband Oliver Vanetta "Doolittle" Lynn when she was 15, per The Associated Press. She was a mother of four by the time she was in her early 20s. Her husband, who became a country music talent manager, gifted her a guitar and she taught herself how to play it. The rest was history.
It was her early marriage that inspired much of her songwriting and she put a biographical spin on some of her hits. By 1967, her songs charted number ones. On the surface, things seemed great, though she'd later recount to CBS that her husband's alcoholism and frequent infidelity caused problems in her marriage. Her life soon took an unhappy turn.
The kind of sad country songs don't sing about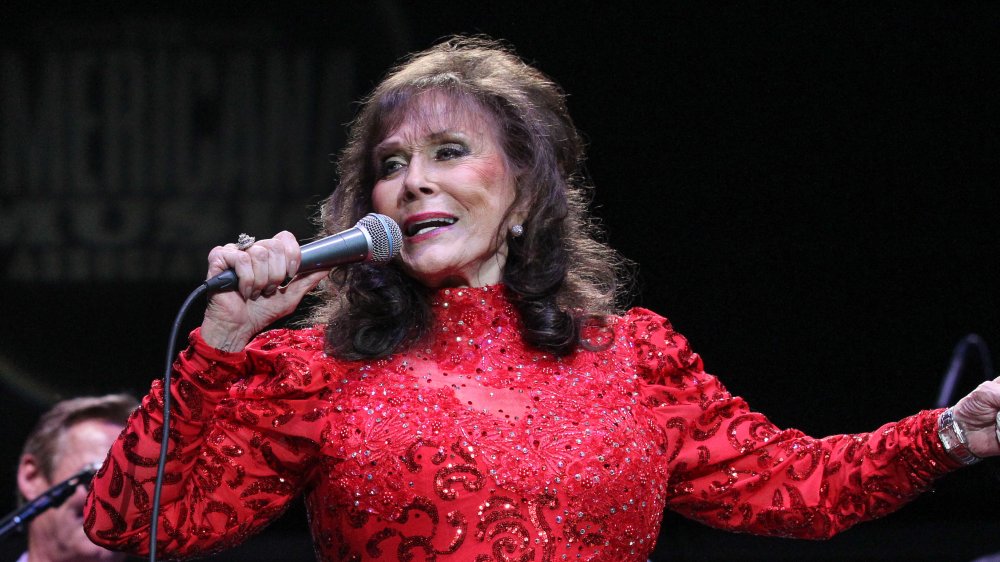 Terry Wyatt/Getty Images
According to People, her eldest son Jack Benny Lynn went out for a ride on his horse in July 1984 around the family estate near Waverly, Tenn. Jack, then 34, hoped to cross a river in the property but never made it to the other side. Jack drowned in the river. Lynn was devastated. It was reported Lynn cried continuously throughout the 45-minute funeral.
Years later, in 2013, daughter and eldest child Betty Sue died from complications from emphysema at age 64, reports Huffington Post. She was survived by two daughters and five grandchildren. But the hits (not the good kind) kept coming.
Tragedy struck again in 2016 when Lynn's eldest grandson, Jeffrey Allen Lynn suddenly passed away, her official Facebook account said. In an even more tragic twist, Jeffrey was Jack's son and also worked on the family ranch.
Country music artists use their pain and experiences as inspiration for their music, but there are some subjects that just hit a little too close to home. In the case of Loretta Lynn and the loss of her children, it was a pain she preferred to keep out of the charts.