The Real Reason Radiohead Hasn't Released A New Album In 4 Years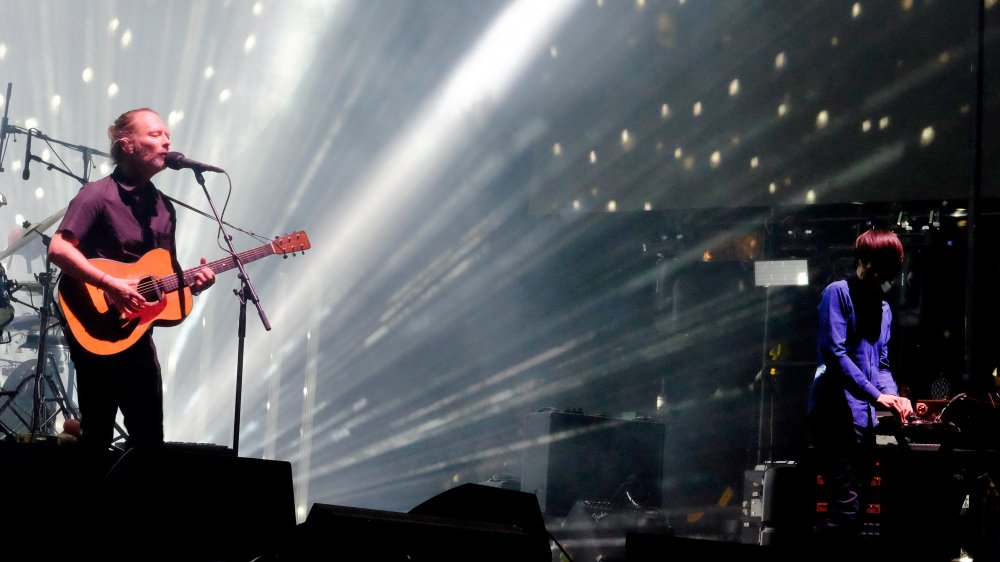 Trixie Textor/Getty Images
Radiohead hasn't released a new album since 2016's A Moon Shaped Pool, so of course fans eagerly await the next one. And they might be waiting a while.
So far in their career, Radiohead's come out with nine albums beginning with 1993's Pablo Honey that spawned their most famous song "Creep." The band's 1997 album OK Computer was even included in the National Recording Registry, per Pitchfork, and considered "culturally, historically, or aesthetically significant" to life in the United States.
Despite solo careers, Radiohead still frequently comes together for concerts. However, 2020 is not the time for a new album. Drummer Philip Selway told NME the band is taking the year off to focus on other projects. "There are always conversations going on, but we've always got other projects going on," Selway said. "This is kind of the year away from Radiohead, but we will pick that up again." The band may record again in 2021 though Selway didn't make any promises. 
Since their last album, Radiohead has been touring and releasing new music now and then. The Guardian reported the band headlined Glastonbury in 2017. According to Pitchfork, the band embarked on a North American tour in 2018. 
There's definitely a lot more Radiohead material to enjoy while you wait for the album. 
There won't be a new album soon but there are new songs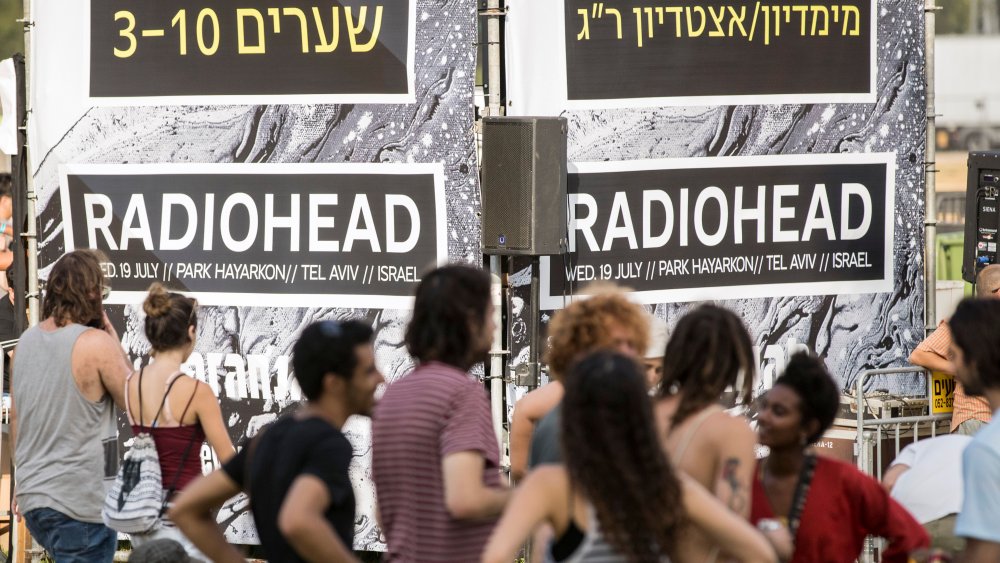 Afp Contributor/Getty Images
There may not be a new album soon but you can enjoy Radiohead's songs for free. In early 2020, the band launched the Radiohead Public Library, an archive of all their songs, videos, and some unreleased footage. The entire Radiohead discography was also uploaded onto Youtube, per NME, so fans can also listen to their music on that platform. To head off a leak of previously recorded OK Computer tracks, Radiohead officially put out the songs on their Bandcamp page, offering the full 18 hours of music for free. The band also came out with a song for the BBC show Blue Planet that The Telegraph calls "the ultimate chill-out song."
Between Radiohead concerts, band members are doing their own thing. Lead singer Thom Yorke wrote the soundtrack to the horror movie Suspiria–where you can barely recognize Tilda Swinton–and told NPR that it wasn't even the first time he'd been asked to do a soundtrack. Guitarist Jonny Greenwood also did the music for There Will Be Blood and Selway did the same for Let Me Go.
Sorry, Radiohead fans, you'll have to wait longer for another album. But in the meantime, enjoy their solo stuff and pray that their year-long break ends in a music writing spree.