The Truth About Carlos Santana's Wives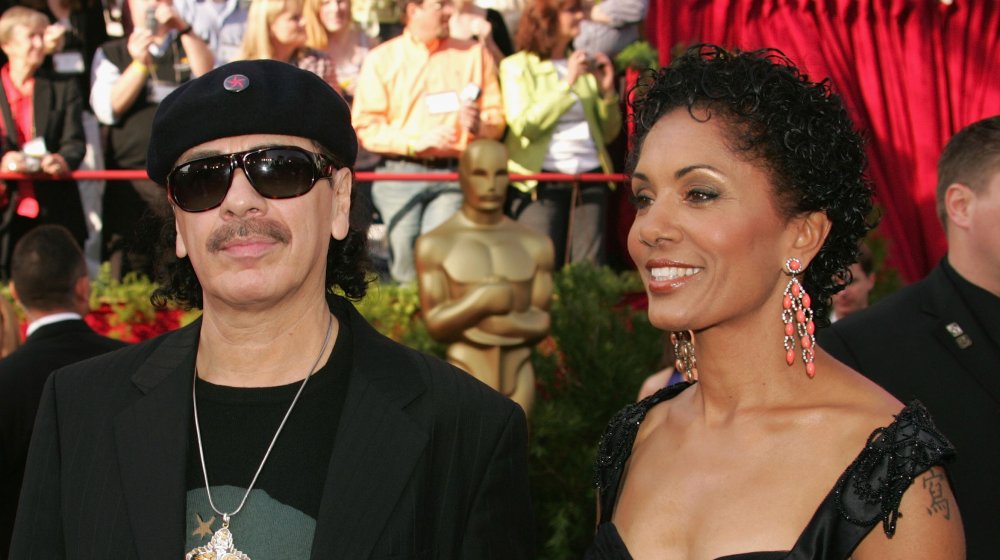 Carlo Allegri/Getty Images
Carlos Santana has had a fascinating life. He graduated high school while in the hospital with tuberculosis, played Woodstock on hallucinogens, faded into obscurity, and managed to pull off a one-in-a-million comeback after studios had written him off as a washed up has-been who was overstaying his welcome.
And he's been married. Twice, as a matter of fact, to two fascinating people. His first wife, Deborah King, is the daughter of blues musician Saunders King. She's an author, philanthropist, and a Smithsonian Institution trustee. As a film producer, she's helped to create five documentary short films, largely focusing on nonprofit organizations and educational efforts in Africa.
Deborah and Carlos were married in 1973, and the Daily Mail called their relationship "one of the most enduring in the business." By Deborah's own accounts, being married to Carlos Santana wasn't a day in the park. She outlined the guitarist's infidelities in her 2005 memoir, "The Space Between The Stars," and the two filed for divorce in 2007.
Once more, with feeling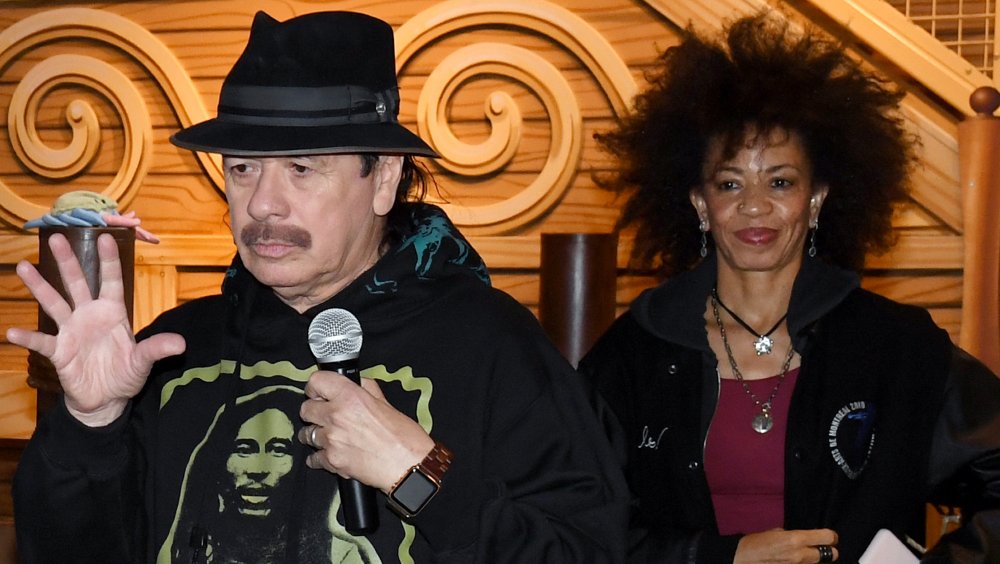 Ethan Miller/Getty Images
Then, three years later, Santana was playing a show in suburban Chicago when he dropped to one knee — which is dangerous enough when you're 62 — and proposed to his drummer, Cindy Blackman. Blackman's resumé is intense: according to her official website, she started out as a New York City busker in the '80s before touring with performers like Buckethead, Joss Stone, and Lenny Kravitz. She started touring with Santana after filling in for his regular drummer in the Spring of 2010, and the two were engaged a few months later.
On the subject of his second marriage, Santana said in a press release "Cindy and I are blessed to have found each other ... Being in love is a gift from the universe, and the spirit and vibrations that come with it are infinitely powerful. I look forward to expressing that incredible energy through my music, and in helping to tip the balance toward more love in the world with what Cindy and I share." If nothing else, let it be known that no matter how profound the emotions they feel, guitarists from the '60s and '70s will always sound like they're quoting Doctor Teeth from the Electric Mayhem.