Where Does Joe Rogan Live And How Big Is His House?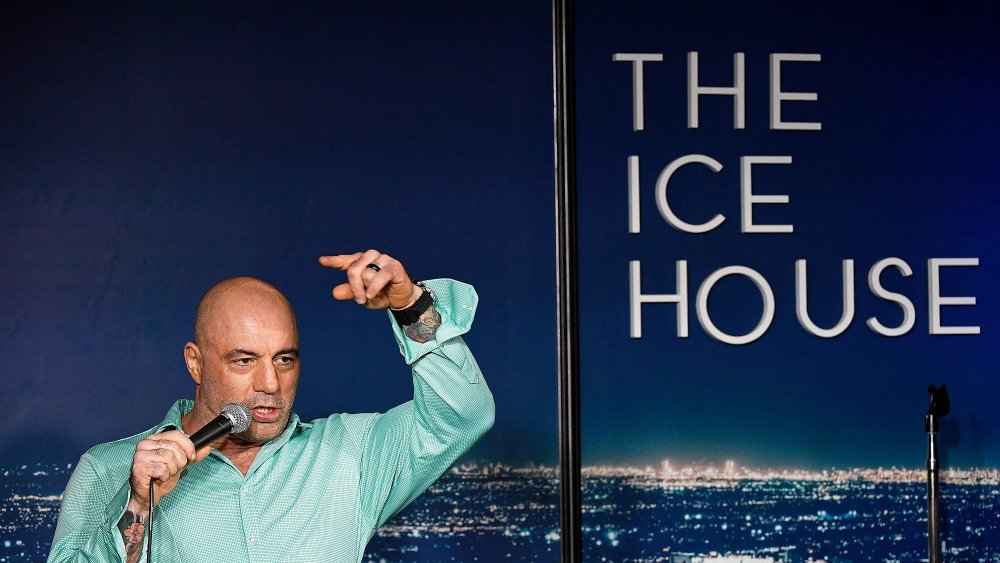 Michael S. Schwartz/Getty Images
Podcast host and UFC commentator Joe Rogan seems to be doing pretty well for himself at the moment, boasting a net worth of $50 million and reportedly raking in $75,000 per podcast episode. In recently penning a May 2020 deal with Spotify, worth an estimated $100 million according to the Wall Street Journal, it's pretty safe to say that Rogan can foot the bill of a decently large living space right now.
In fact, Rogan's humble abode is tucked away in the exclusive section of Southern California called Bell Canyon, located just under 40 minutes from Los Angeles. The neighborhood is one of Southern California's wealthiest, according to Billionaire World News, with residents like Shaquille O'Neal, Trey Songz and Alyssa Milano. While the surrounding residences average a cost of $1 million to $2 million, Rogan's definitely stands out among the pack. And while the property isn't nearly as extravagant as some other celebrity dwellings –- we're looking at you, Floyd Mayweather –- Rogan still dropped a reported $4.5 million on the location in 2018.
The walls are made of glass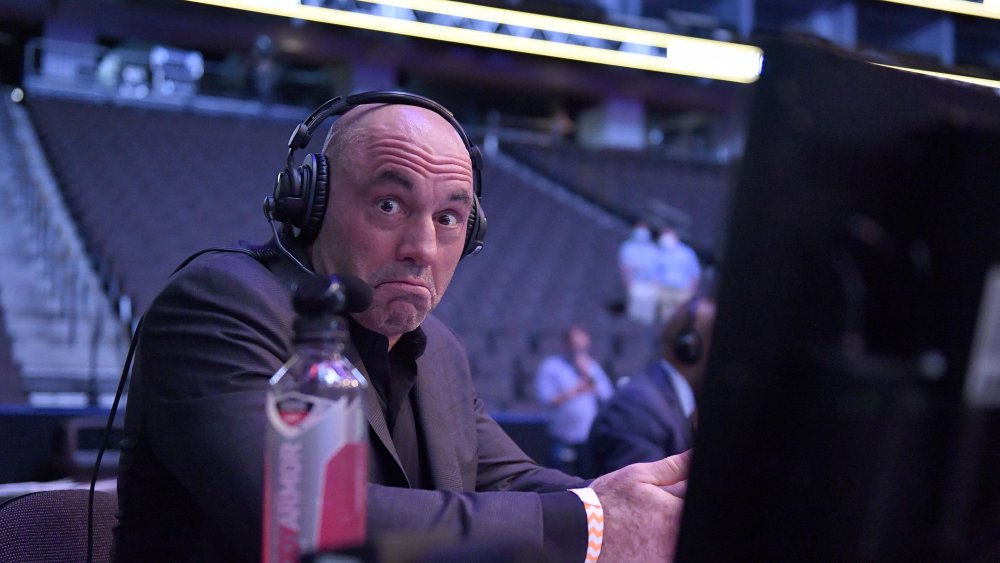 Douglas P. Defelice/Getty Images
There is certainly enough room in Rogan's house for his wife and two daughters, with over 8,700 square feet of open space, via Zillow. The property consists of 6 beds and 9 bathrooms, an outdoor living space, hot tub and a giant pool – perfect for relaxing after a long day of working on a podcast. Rogan has stated that he uses his fully-equipped home gym every morning before work to start his day on the right track.
Rogan's master bedroom is located on the bottom floor of the property, according to The Travel, hosting a sliding-glass wall with picturesque views of the Bell Canyon landscape. But the views from his house certainly don't stop at the bedroom, as his many balconies and infinity pool also look onto the gorgeous hills of the wooded area.
Per photos provided by Zillow, one can immediately tell that Rogan enjoys an open-concept living arrangement. A lot. In fact, as The Travel reports, one can see Rogan's bottom floor, dining room, patio and multiple living rooms just from the front entrance, thanks to glass walls, high ceilings and abundance of natural light.
But from the lack of structured rooms to the transparent glass walls, whether $4.5 million can buy privacy remains to be seen.