The Untold Truth Of DJ Snake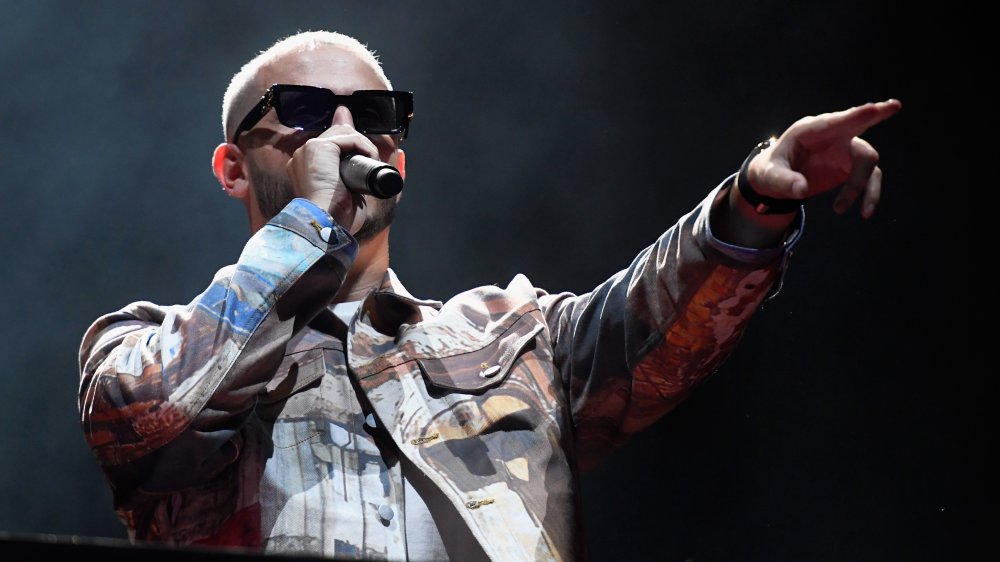 Frazer Harrison/Getty Images
William Grigahcine is the French-Algerian music mastermind known to audiences today as DJ Snake. As a producer on other people's hits — Lil Jon's "Turn Down for What" and Major Lazer's "Lean On" among them, according to Billboard — he's responsible for dance music played and sold in great quantities around the world.
The DJ part was his profession, starting out. He learned the art of the craft when he was 14, and by the time he was 15 he had dropped out of high school and started working in a high-profile Paris record store, says The Famous People. A scene from a French film, La Haine, included a DJ spinning tunes out his window for his neighborhood below. He knew what he wanted to be.
"Bird Machine," his 2013 breakout recording, came at a most propitious juncture in his career, says Billboard: he said he "was in a desert, walking by myself, struggling," says Snake. "I wanted to quit music. I was about to get a [nonmusic] job ... and bang, God blessed me."
DJ Snake has built a global music base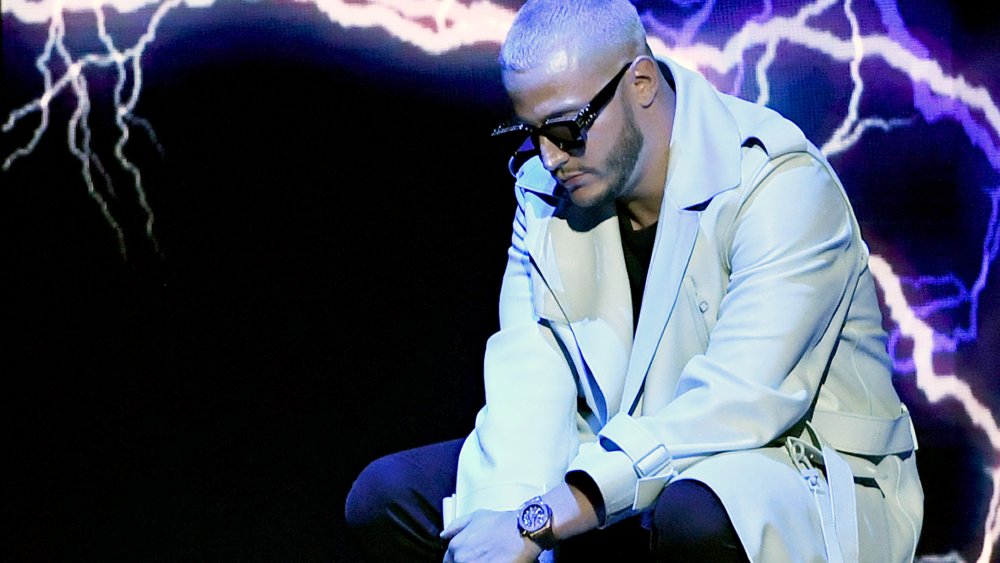 Ethan Miller/Getty Images
Almost seems like something fated, but Snake is as human as the next guy. Case in point: His trademark sunglasses. As his popularity soared, he found himself performing for crowds of upwards of 200,000 people — and with that came anxiety. It was his manager who suggested the shades as a way to cope with stage fright, "and it worked," Snake said.
As for the stage name itself, it grew out of youthful indiscretions involving graffiti art and his ability to get away before the police could haul him in — he could "slither" free. It took when he was first starting to work in public, and it worked, at first. Now? "The name sucks, but it's too late now."
Doesn't seem to hurt any. Snake picked up a 2012 Grammy nomination for co-producing Lady Gaga's Born This Way album, says Interscope. Rolling Stone called the video for "Turn Down for What" "compelling and ripe for repeated viewings." Snake told the magazine, "I'm a pretty peaceful guy in private, but I adopt a very aggressive approach" when it comes to accomplishing his musical goals and getting them right. He blames his environment — Mobb Deep, Lil Jon — including "Dolly Parton for my aggressive nature. Especially Dolly. She's the most turnt up of them all."