The Truth About How The White House Was Built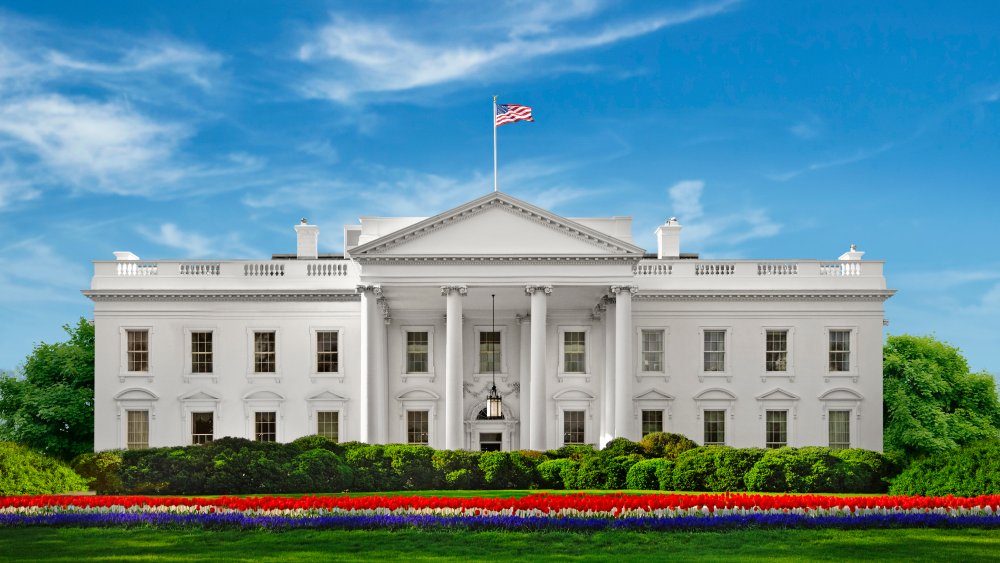 Shutterstock
You could make the case that it's public housing — the White House, that is. Different residents over the years, starting with John Adams, the first president to occupy the space, have had different reactions to it. The current resident, President Trump, reportedly said "That White House is a real dump," according to Golf Magazine, a comment denied by a White House spokesperson. Kate Andersen Brower, writing for Time, responded to this: "Of course the White House has some wear and tear, as most older homes do. But the White House belongs to us, as Americans, and the president and the First Lady are our tenants."
Regardless, the White House has a lot of history. It started with a design competition won by Irish architect James Hoban, according to History. The site was chosen by George Washington, with work beginning in 1792, and completed eight years later.
This was long before the advent of power equipment to accomplish construction tasks. It meant, at best, draft animals, but mostly it meant manpower, literally. The workforce was a mix of slaves and freemen. Some of the slaves were owned by the architect, or by city commissioners overseeing the project, as the BBC's History Extra says. Most were slaves who were hired out from their owners in the general area — owners who of course pocketed the proceeds earned by the laborers. The capitol building was going up at the same time, and so crews were sometimes shuffled between the two sites.
It's deceptively spacious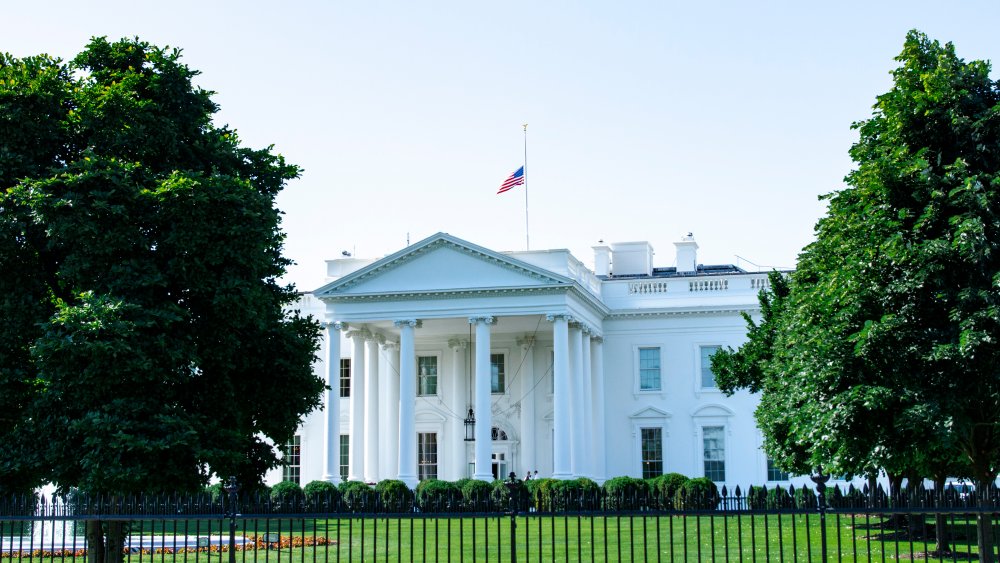 Shutterstock
The White House wasn't actually given that nickname until the time of President Teddy Roosevelt. The sandstone structure had indeed been painted white long before that, back in 1798 ... but all of that was for naught, when invading British forces set fire to the building in 1814, burning it to the ground. The original architect returned to rebuild it, and it was reoccupied by President James Madison in 1817. In the years since, there has been remodeling, additions, and corrections. The Oval Office is an addition, as is a swimming pool, an exercise room, and a movie theater. President Harry Truman instituted a major overhaul of the building, as the Truman Library Institute explains — it was starting to fall apart — including a new concrete foundation.
All told, it measures 55,000 square feet, spread through 142 rooms on six floors. Today, the White House is one of the few government residences in the world that is free to visit and tour, though you'll need to book your visit in advance, says the White House website, by contacting your Member of Congress for tickets.