This Little-Known Arnold Schwarzenegger Movie Just Landed On Netflix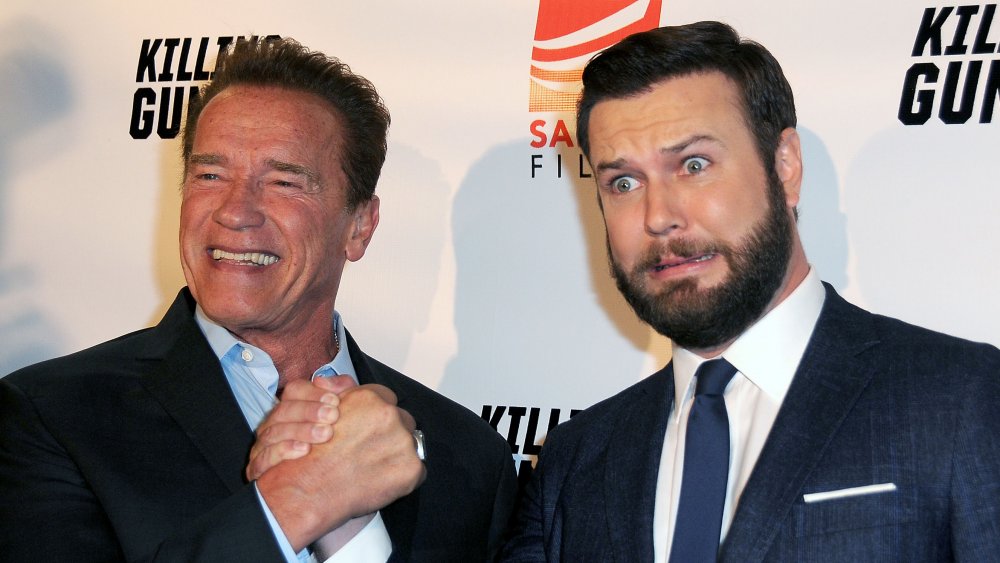 Barry King/Getty Images
He's from Austria, and he got his start moving heavy stuff around. From moving heavy stuff, to moving pictures, to politics, and back to moving pictures, it's been a ride for Arnold Schwarzenegger.
He started bodybuilding back home in Austria, says Encyclopedia Britannica, and after connecting with Joe Weider of the International Federation of Body Building, made his move to America. Eventually Schwarzenegger would earn five Mr. Universe titles and six Mr. Olympia, according to Biography. He moved to the United States in 1968 and hit the mainstream by way of a feature documentary about the sport, 1977's Pumping Iron, per Mental Floss.
It surprised no one when Schwarzenegger made a foray into scripted films. From an entry in the pantheon of low-budget Hercules movies (which would seem like kind of a no-brainer), he became instantly recognizable (and an instant source of parody) with low-key performances in action-centric vehicles like Conan the Barbarian and The Terminator. Also sequels. Lots of sequels. And, in a movie that caught more than a few people by surprise, he went from grunt-and-shoot fare to comedies, involving slapstick, sure, but also lines — Kindergarten Cop, Jingle All the Way, and Twins, holding his own on-screen with Danny DeVito.
Taran Killam (left) wrote and directed 2017's "Killing Gunther"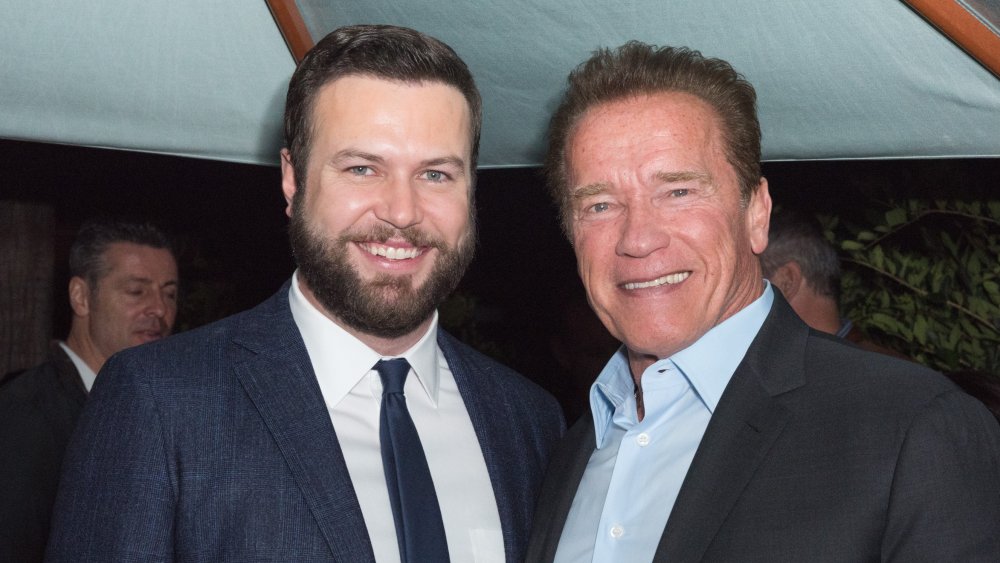 Presley Ann/Getty Images
He wasn't the first actor to segue into politics, but segue he did, running for and winning a special election as Governor of California in 2003. He focused on budgets and environmental issues, and was easily reelected in 2006. He cited another actor-turned-politician as his inspiration: "I became a citizen of the United States (in 1983) when (Ronald Reagan) was president, and he is the first president I voted for as an American citizen. He inspired me and made me even prouder to be a new American."
After leaving the governor's mansion, Arnold returned to show business, both large screen and small. He appeared in the Expendables franchise, and has returned several times to Terminator land as the android of the title. In 2017, his long-crafted screen persona got a full-body workout in the comedy mockumentary Killing Gunther, written and directed by Saturday Night Live veteran Taran Killam. Schwarzenegger plays Gunther, a legendary hitman who's stolen the girlfriend of Killam's character. Teams are assembled to do in Gunther — with, shall we say, less than stellar results. Lest audiences be misled, Schwarzenegger doesn't show up until about an hour in, and even then, spends about seven minutes on-screen — still, Hollywood Reporter calls it "antic craziness," citing Arnold's apparent "goofy pleasure" in playing a parody of his acting career. 
The 2017 film is presently streaming on Netflix.