The Powerful Note Prince Left Before His Death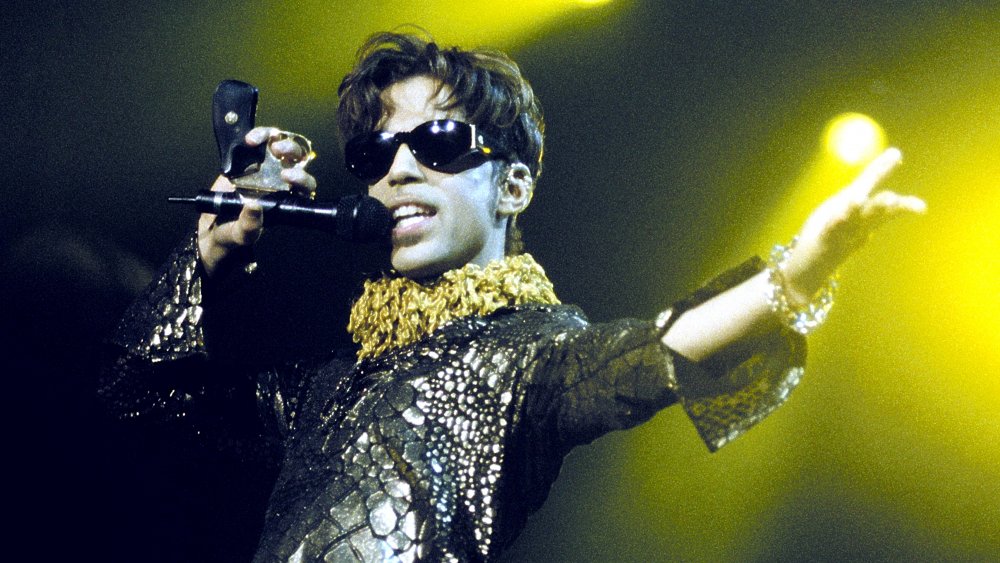 Tim Mosenfelder/Getty Images
"Unique" gets thrown around a lot in the arts, whether it's about performance or painting or music or something yet to be invented. Except: As Ricardo Montalbán, Star Trek's Khan, said, the five stages of an actor's career are, "Who is Ricardo Montalbán? Get me Ricardo Montalbán. Get me a Ricardo Montalbán type. Get me a young Ricardo Montalbán. Who is Ricardo Montalbán?"
Nevertheless, there are those who manage to cut a truly unique swath through the world of popular culture, even art, and sustain that unique place for the course of a career. By anyone's estimation, at the head of the pack would be the songwriter/director/actor/performer known as Prince.
The artist known off and on as Prince was born Prince Rogers Nelson in 1958 in Minneapolis, Minnesota, the child of musicians. He showed promise early, according to Biography, teaching himself to play guitar, piano and drums as a youngster and forming his first band in high school. He signed with Warner Bros. Records in 1978, and in 1984 created the landmark album Purple Rain, the soundtrack for the movie of the same name. He starred and picked up an Academy Award for Best Original Song Score. It was followed by other albums that cemented his place in rock history — he was inducted into the Grammy Hall of Fame in 2010, and received a Lifetime Achievement Award from the BET Awards the same year.
Prince was a supporter of Black Lives Matter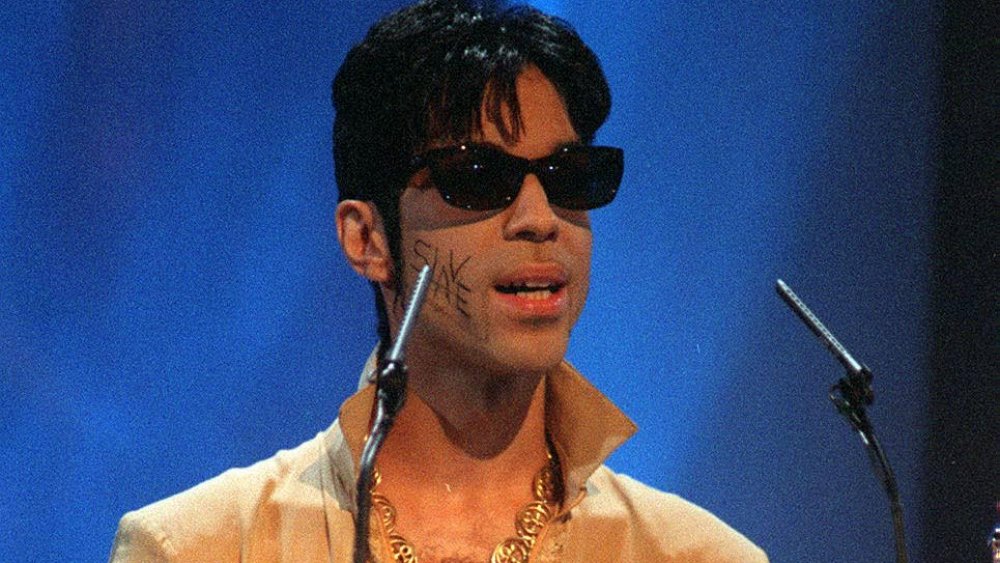 Photoshot/Getty Images
Yet with all of the fame, the infamy, the splash, Prince also dedicated significant time, energy, and passion to philanthropy. He was especially dedicated to endeavors that created jobs in disadvantaged communities, and taught tech skills to young people of color. It didn't stop there, as environmental and human rights activist Van Jones, one of the people Prince supported financially, told Rolling Stone in 2016, after Prince's untimely death.
Prince was involved with the Black Lives Matter movement, and met his third wife through her work in his philanthropic foundation. It didn't stop there. Said Jones, "His cause was empowering and uplifting people. That didn't stop when he walked off the stage or out of the studio. It was a current of genius trying to move the human heart."
Perhaps it comes as no surprise, then, that among the handwritten notes discovered after Prince's death in 2016 was a message to his fans. As Variety reports, the words were released by Prince's estate on June 7, 2020 — the artist's birthday. His words: "Nothing more ugly in the whole wide world than INTOLERANCE (between) Black, white, red, yellow, boy or girl. INTOLERANCE." It fits perfectly with Prince's long history of secret philanthropy in the midst of his art. "He was a genius who expressed his genius through music," said Jones, "because he could express his genius through anything he wanted to."