The One Thing Alexander Ludwig Regrets About Playing Bjorn On Vikings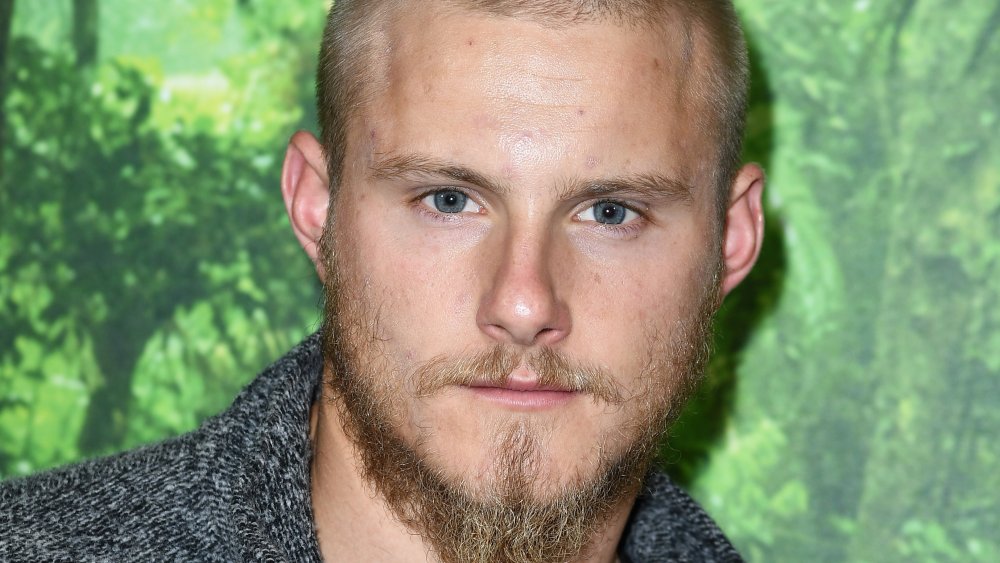 Pascal Le Segretain/Getty Images
Acting is a notoriously fickle business. There are those actors who want to branch out into music, or direct, or return to their roots in live theater. Or aspire to film, rising above the more pedestrian work to be found on television. (Commercials? Ew.) And some actors are quite content to find a role and stick with it as long as the public will have them — Mariska Hargitay has been in the cast of Law and Order: Special Victims Unit since 1999, and at this writing, is still going. Soap opera stars are famously committed for the long haul, seeing how Kate Linder has been on The Young and the Restless since 1987.
Every so often, though, you hear about an actor who feels sort of trapped by success, especially TV success. Pierce Brosnan was stuck doing Remington Steele on TV when James Bond came calling (he got the role, eventually, when the series was canceled). Tom Selleck was up for Indiana Jones, but couldn't get out of Magnum P.I. 
Perhaps most recently, this occurred with 28-year-old Canadian actor Alexander Ludwig, playing Bjorn Ironside, one of the prime supporting characters on the History Channel's scripted series Vikings.
Did "Vikings" lock him out of some opportunities?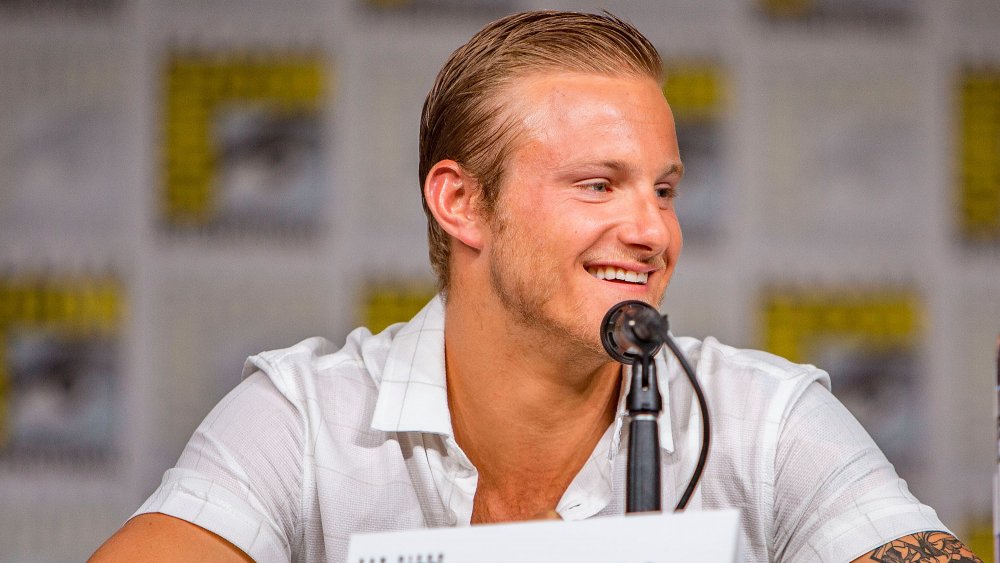 Daniel Knighton/Getty Images
The show debuted back in 2013, a mix of history and folklore, as Ancient History Encyclopedia describes it. Ludwig joined the cast in the second season, and took over as the star of the show upon the death of his character's father. The actor is just as large as you'd expect him to be — 6'2", according to The Hollywood Reporter — and with, perhaps, ambitions to match.
When he signed on for a show about Vikings, he was expecting a cable drama series of maybe 10 episodes a year, with plenty of time off to pursue other projects. The success of the show meant more episodes produced per year, and as he told THR, it "meant that I was completely plucked out of any other opportunities."
Ludwig is candid about his personal battles with anxiety, depression, and addiction, as related by the Fix. He's done a stint in rehab, and speaks very positively of the experience. "A lot of people live in toxic shame. There's no shame in getting help for things that you need," he said. He's deeply grateful for the opportunities he's had through Vikings, as it helped him land an important part in the recent Will Smith/Martin Lawrence sequel Bad Boys for Life. Overall, he has few other regrets for the time spent on Vikings.