The Hit Song That Huey Lewis Almost Didn't Record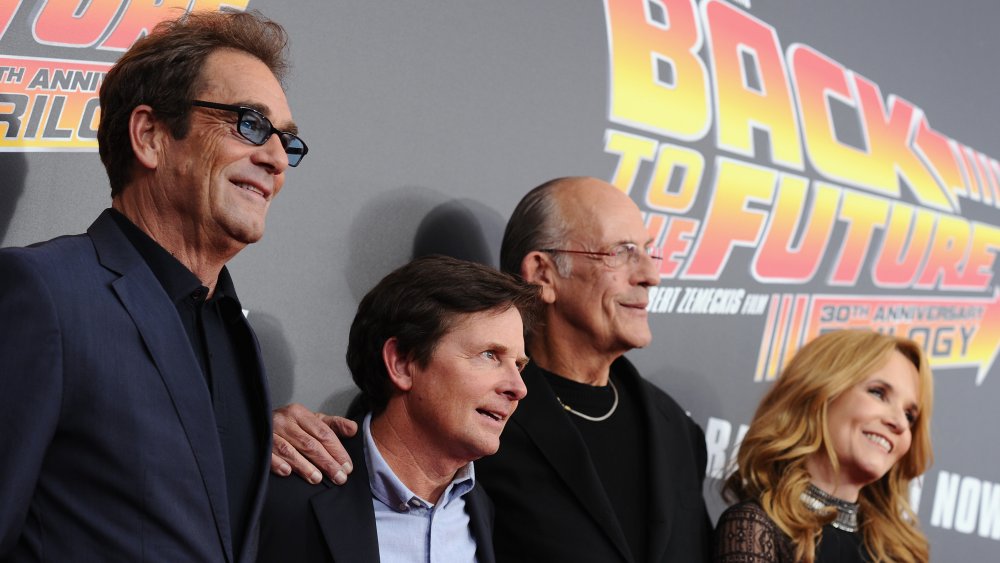 Ilya S. Savenok/Getty Images
Is there an on-off switch for creativity in the arts? Or even science? (Or the science of art?) Thomas Edison observed that genius is 1 percent inspiration and 99 percent perspiration. Some people crank it to a 10/90 ratio, but the principle remains: ideas are great, but you have to be willing and able to work at them. Plenty of overnight successes spent years prepping for the right mixture of art, opportunity, and pure hard work.
Huey Lewis and the News is no exception. Formed in 1979, they played small clubs and venues, putting in the commitment to break out of the pack and make a name for themselves. That breakout happened with the band's 1983 album Sports. As Lewis told the Asbury Park Press in 2017, it was "our make or break record. We combined new technology with old school sounds.... We somehow connected with the masses..." — 10 million copies' worth of connection.
Some of those masses must have been the creative team behind what would be one of the most popular movies of the decade, Back to the Future. Lewis had a cameo, playing a talent contest judge who gives Michael J. Fox's Marty McFly a big thumbs-down. But more importantly, Lewis and his band contributed a track that helped make history, both for the movie and for their careers.
He'd never written for film before, and wasn't sure he wanted to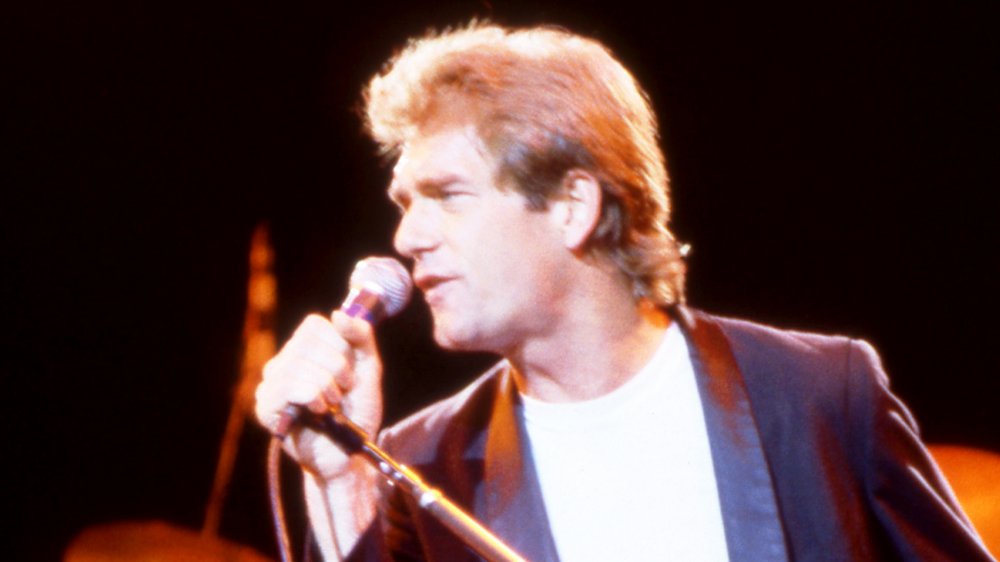 Icon And Image/Getty Images
That creative team is legendary: producer Steven Spielberg, director Robert Zemeckis, and scriptwriter Bob Gale. They explained that Fox's character would have been a huge fan of Huey Lewis and the News. Problem was, Lewis had never written for a film before and tried to beg off. Ultimate Classic Rock says Lewis responded, "We write these songs together. We just kind of write them." Lewis told Rolling Stone that he didn't want to have to write a song called "Back to the Future." But what the team wanted was a song from Lewis and the band. He agreed to send them the next track he wrote. That track: "The Power of Love."
Then-News guitarist Chris Hayes wrote the lead progression and Lewis took over, claiming he wrote the song during a jog. The result? "I'm in the control room and we're listening to the vocal and Sean [Hopper], our keyboard player, at the end of the thing he looks at me and says, 'You know what? Best thing we've ever done.'"
As time goes on, it's not unusual for a band to change the way they perform songs, even those that become classic hits. "Power of Love" gets delivered the same way, even today. As Lewis told Rolling Stone, "We got it pretty right the first time."