The Who's Hit Song That Pete Townshend Hates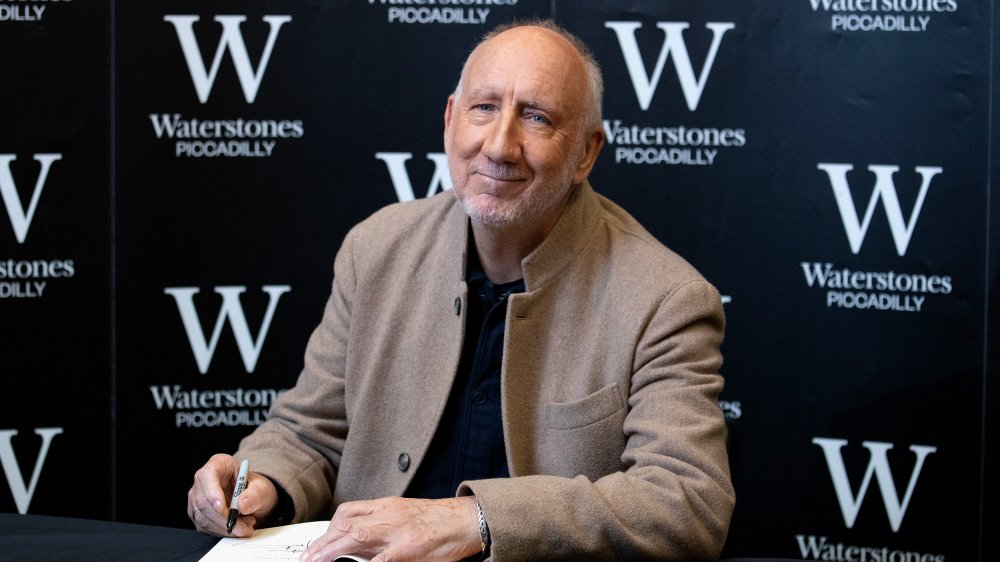 Jo Hale/Getty Images
You don't have to be a massive fan of The Who to know their hit songs: from "I Can See for Miles" to "Baba O'Riley", chances are that you can name at least one. In fact, ask anyone on the street to name one song from the legendary British rockers, and you're bound to end up with the 1969 track "Pinball Wizard" — just don't give that answer to The Who's guitarist Pete Townshend, who has since called the song "the most clumsy piece of writing I've ever done."
The track, which has since been covered by Jack Black's band Tenacious D and even ranked number 13 in Rolling Stone's list of The Who's Top 50 Greatest Songs, still sparks no joy for Townshend. The guitarist's dislike of the song is so strong, he even called the song "awful" in the album's liner notes: "I'm embarrassed. This sounds like a Music Hall song," he wrote.
He has to play it at nearly every concert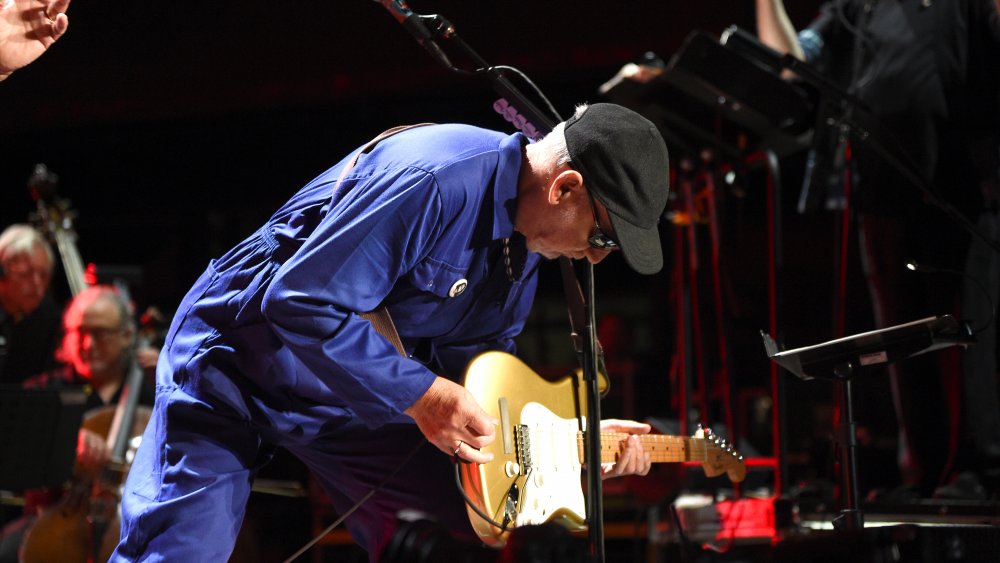 Kevin Mazur/Getty Images
The song, which was originally featured on The Who's rock opera album Tommy (1969), was completely written by Townshend. Per Songfacts, "Pinball Wizard" was the last song on the album to be recorded, and was written in a hurry to impress influential rock critic Nik Cohn, who was known to love playing pinball.
But while the song eventually became incorporated into the rock opera — with Townshend admiring how the main character Tommy picking up the vibrations of the pinball much like listeners pick up the vibrations of the band's music — the song's theme does not lessen the disdain the guitarist still has for the track.
The tune has been played at nearly every concert performance since its live debut on May 2, 1969, with the live arrangement seldom straying from its original album version. According to data from Setlist.fm, in just 2019 alone, the band played the song over 35 times, although the band's most notable recent performance of "Pinball" would be their Super Bowl halftime show performance in 2010, when they opened with the signature track. It's safe to say, when it comes to "Pinball Wizard," Townshend is tilted.