The Truth About Kanye West's Terrible Car Accident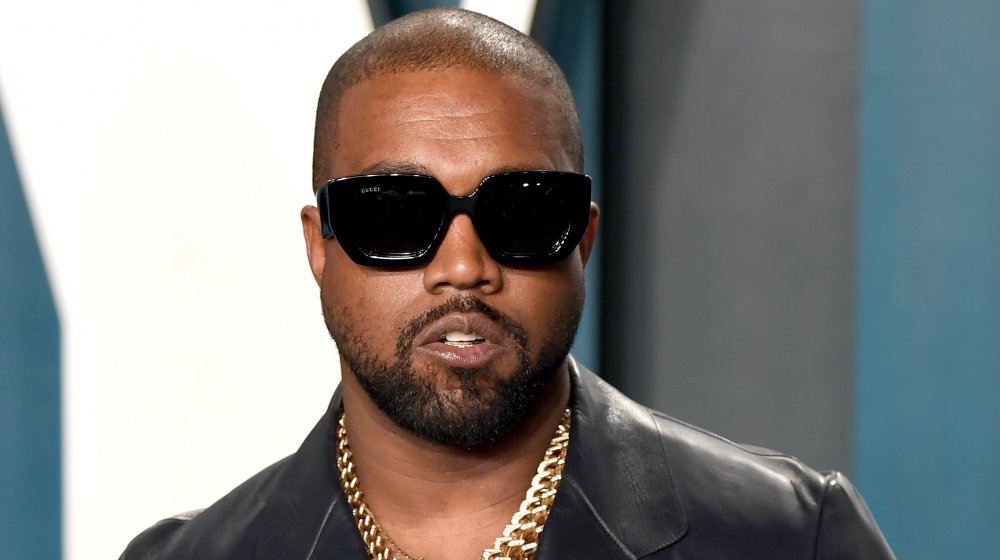 Karwai Tang/Getty Images
Before he was known for his expensive line of sneakers or avant-garde artistic endeavors (like a nativity opera on a boat), Kanye West was simply a massively influential figure who shaped the mainstream music sphere for the better half of a decade. The early aughts saw Kanye West pursuing a different path in the music industry, as a producer only, and doing a pretty good job at it: he made several beats for Jay-Z's 2001 album The Blueprint, and even rapped on the song "Never Change." It was only until the artist was seriously injured in a 2002 car crash in Chicago that the budding rapper seriously pursued a career as a solo artist, releasing his debut single "Through the Wire."
Years later, though, West was called out on Twitter by rap conspiracy theorists for supposedly faking the entire incident: "Kanye West" was trending on Twitter the morning of September 15, 2016, with several social media accounts claiming the rapper made up the entire car accident story and was actually jumped in Chicago at the time for stealing another producer's music.
So, is the entire story a fraud?
Court records don't lie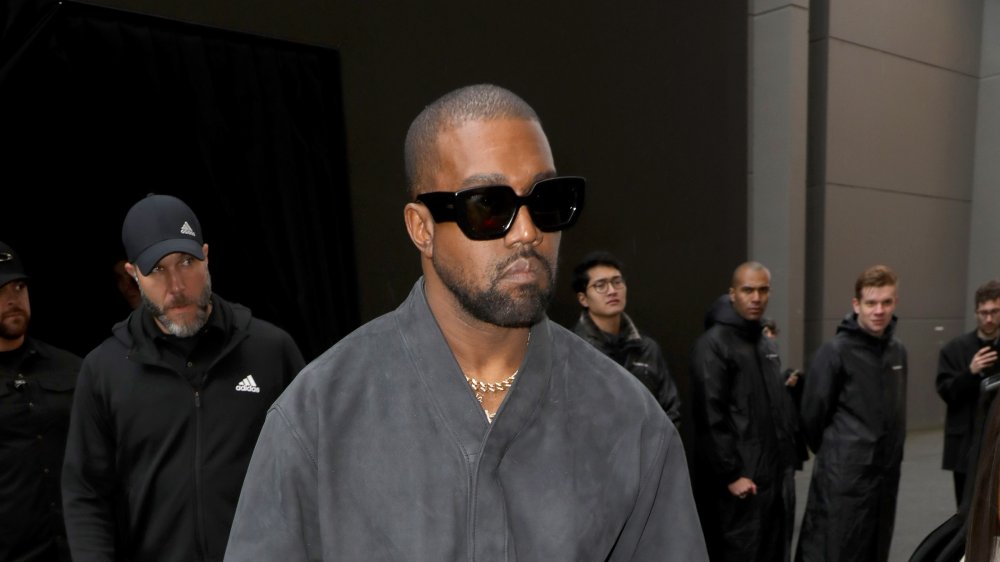 Pierre Suu/Getty Images
The 2002 crash occurred when West was leaving a late-night recording studio session, according to Spin, when his rented Lexus crashed into another car after West fell asleep at the wheel, prompting the producer to be rushed to the hospital with a jaw fracture, per Rolling Stone. It was this life-changing accident that propelled the producer to pursue a full-time career as a rapper, and in fact, the song "Through the Wire" was written and recorded while West's mouth was still wired shut. At the time, MTV reported on the incident: "Manager Gee Roberson said that West's life is not in danger, and that he is in stable condition with a fractured jaw. West is expected to be released from the hospital within the next few days, and his jaw will be wired shut for the next six weeks."
To further prove West's claim, the owner of the other car involved in the accident, Miguel Villasana, sued West over a motor vehicle claim in 2003, nearly a year after the crash. Per AllHipHop, the plaintiff was left with "with a totaled car, two broken legs, a broken pelvis, broken knees, a shattered ankle and was out of work for over a year." Furthermore, a public document obtained by Spin shows a record of the lawsuit behind filed and dismissed.
"The accident gave me the opportunity to do what I really wanted to do," West told Interview Magazine.