The Hit Song Kanye West Did That He Can't Stand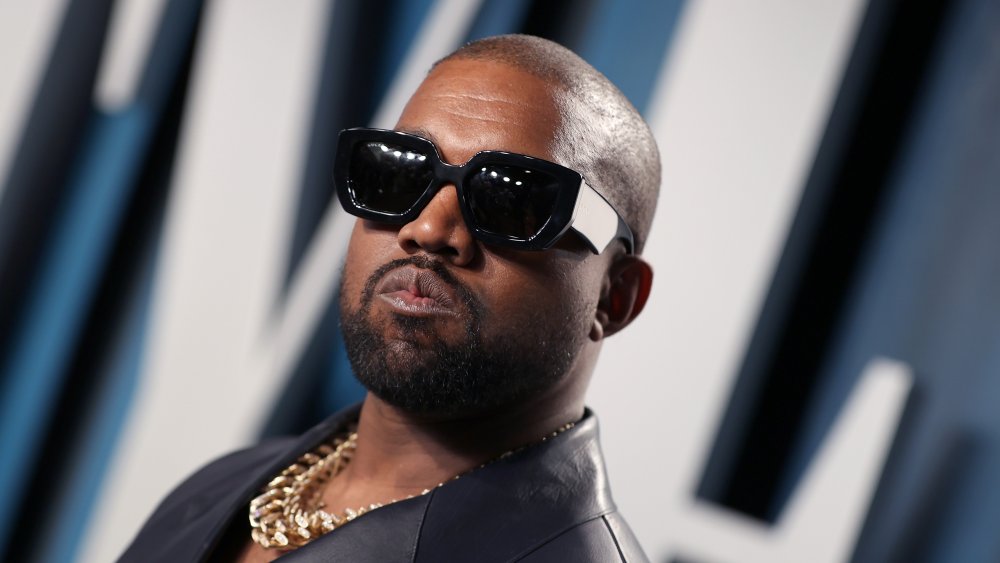 Rich Fury/vf20/Getty Images
As far as rap artists go, Kanye West is a mystery wrapped in an enigma wrapped in designer clothing and rocking a pair of Yeezys. Saying that there's no telling what he'll do next might be a bit of a cliché, but hoo boy, does it ever apply to Mr. West. Sometimes, he's feuding with Taylor Swift. The next day, he might be launching fashion lines, or putting on a nativity opera where everyone, including him, is painted silver. 
Still, there's one thing he's been doing all along, and that's making amazing music. Think what you will about ol' Ye and his extracurricular antics, but there's no denying that the man knows his way around a powerful hip-hop tune. Of course, this being an artist who likes to experiment, not all of his songs are created equal, even in his own eyes. West has stated in a 2013 interview with Power 106 (via Uproxx) that his favorite Kanye West song is "Can't Tell Me Nothing," the 2007 lead single from his album, Graduation. But what song is his least favorite? 
Here's the hit song Kanye West did that he can't stand.
Kanye West thinks nothing of 'Gold Digger'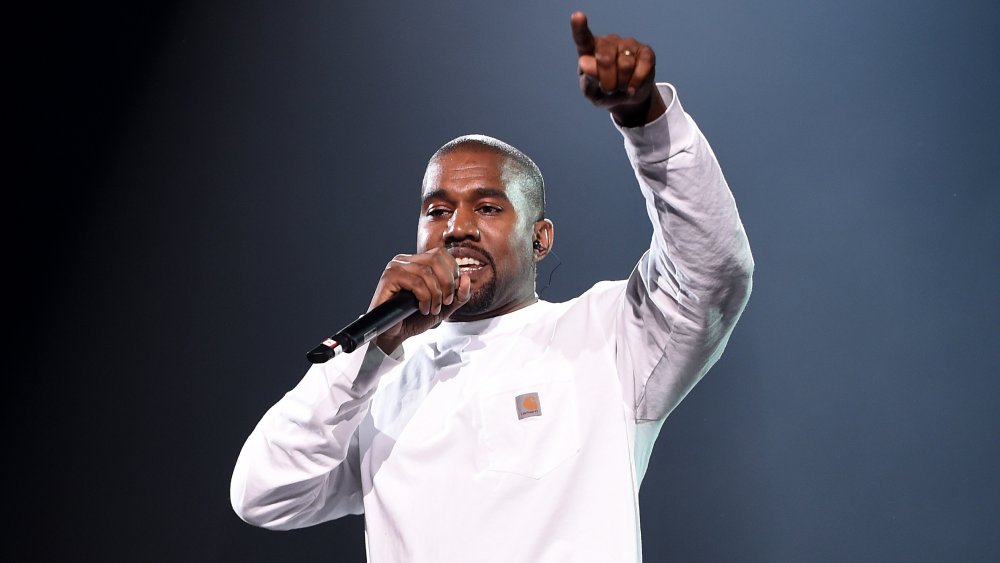 Dimitrios Kambouris/Getty Images
As NME explains, Kanye West is not the biggest fan of his 2005 smash hit about an opportunistic lady, "Gold Digger." The artist fully admits that this Jamie Foxx-featuring, Ray Charles-sampling song was a deliberately, cynically crafted hit tune that was intended to earn money for his more artistic ventures. In 2013, West even admitted that he never much liked the song. However, as the man puts it:  "I knew I would get paid for doing Gold Digger." 
Of course, one could be forgiven for thinking that West's current marital status may also have had an effect to his opinion of the song. As Francesca Bacardi of E! Online wrote in 2015, the rapper has been somewhat irked by the fact that people exercise their funny bone by insinuating that his spouse, Kim Kardashian West, might possibly fit the "gold digger" theme. In fact, when West received the Visionary Award at a taping for the 2015 BET Honors, he devoted a portion of his acceptance speech to pointing out that she most definitely isn't one. 
Seeing as Celebrity Net Worth puts Kardashian West's own personal net worth at no less than $350 million, he quite possibly has a point.