Here's How The Beatles Almost Reunited On SNL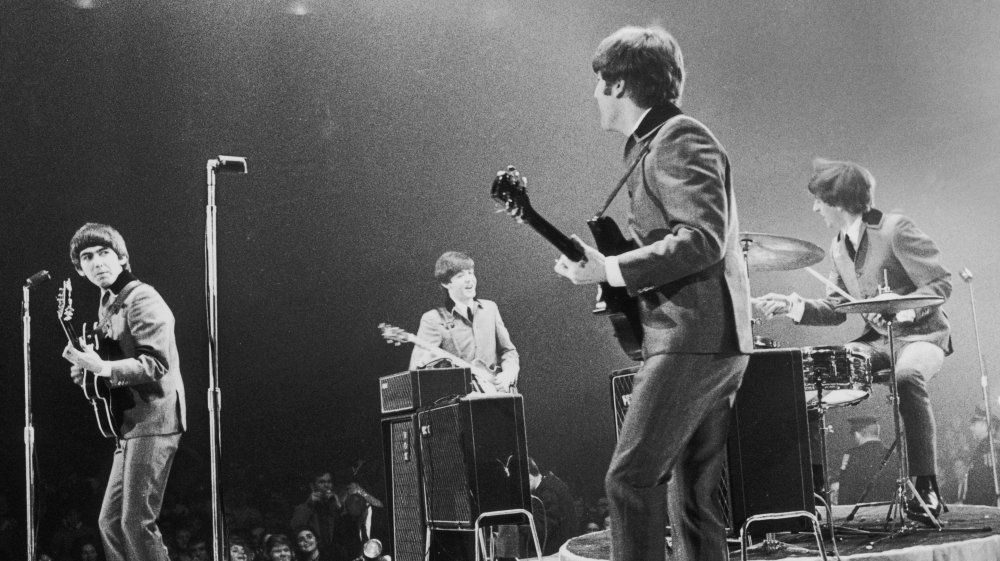 Central Press/Getty Images
If you could see one band reunite again, which would it be? For many people, the answer would be the Beatles. Few groups, if any, can match the Beatles' unique combination of enduring popularity and artistic credibility. Although they took the world by storm, their successful musical career was short — only eight years. Many diehard fans never got the chance to see the Beatles perform live since the band stopped touring in 1966, according to Rolling Stone. John Lennon, Paul McCartney, Ringo Starr, and George Harrison ultimately broke up in 1970, but fans wanted more from the Fab Four after the band's untimely split.
A little-known Beatles reunion was actually close to happening six years after the band's break up. Had it worked out, fans would have been able to witness a Lennon-McCartney homecoming in 1976, live from New York on none other than Saturday Night Live.
Three Beatles songs for $3,000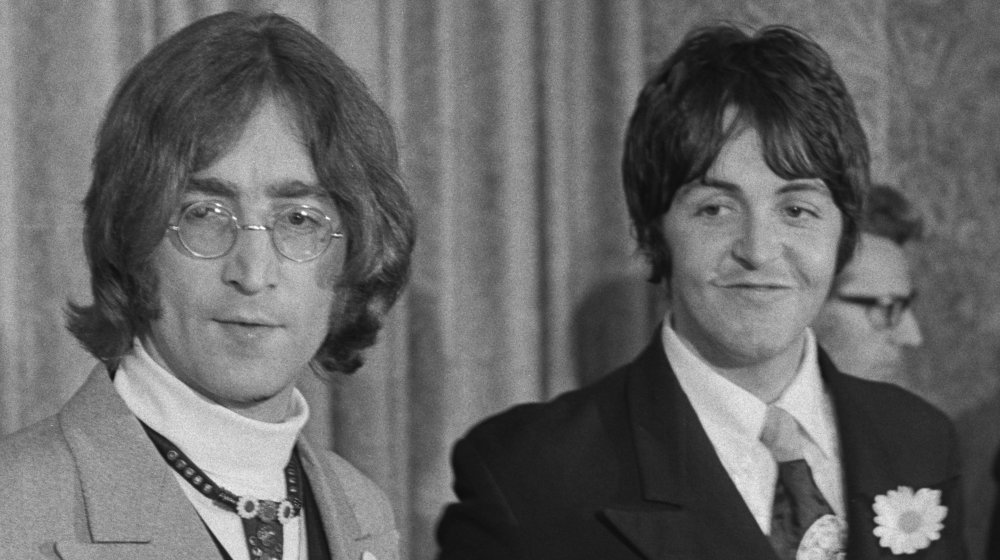 Michael Ochs Archives/Getty Images
SNL's April 24, 1976 show could have turned out to be very different. During the live show, SNL producer Lorne Michaels called out to Lennon, McCartney, Starr, and Harrison on air, offering them to come to play on the show for $3,000.
"I'm sincere about this. If it helps you to reach a decision to reunite, well then, it's a worthwhile investment. You have agents, you know where I can be reached. Just think about it, OK? Thank you," Michaels said during his on-air offer, according to The Beatles Bible. Michaels called on the Fab Four to come and sing three songs—each song for $1,000. "You divide it any way you want: if you want to give Ringo less, that's up to you. I'd rather not get involved," Michaels joked.
Coincidentally, Lennon and McCartney were actually in New York City at the time and were watching the show in their hotel room. They seriously contemplated taking a cab to Studio 8H and play on SNL to humor Michaels, Lennon recounted in the book, All We Are Saying. Ultimately, the iconic duo was too tired to head down to the studio and play that late at night. If only Michaels had aired his request at the beginning of the show, America may have been privy to one last performance from half of one of the world's most iconic musical groups.