Why This State Is Working On Changing Its Name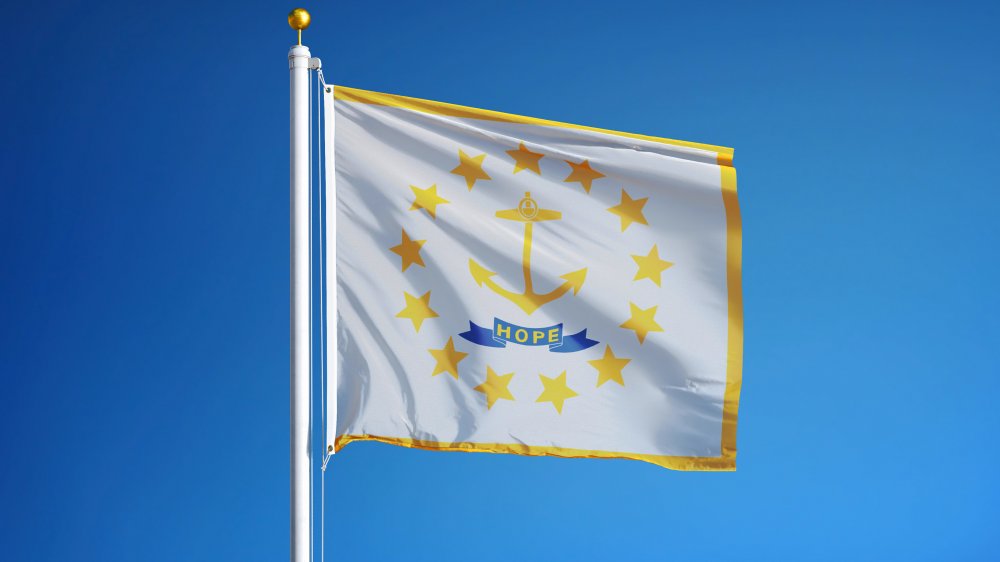 Shutterstock
The idea that a state could change its name sounds somewhat fantastical. Imagine West Virginia suddenly switching its name to "The Really Actual Commonwealth of All Virginian Properties, Unlike that Other State." Sadly, we aren't seeing the beginning of states constantly rebranding themselves. Rather, the state of Rhode Island is making a very sensible update.
The governor of Rhode Island, Gina Raimondo, signed an executive order on June 22 that slashes out the word "Plantations" from the state's name on any government related documents. Additionally, the state senate proposed a resolution to officially change the state's name. Originally, the Ocean State's full name was the State of Rhode Island and Providence Plantations. According to NPR, the word "plantations" originally referred to a "new settlement" of Rhode Island, as bestowed by the colony's founder, Roger Williams, an advocate of religious tolerance and the abolition of slavery. However, by the mid-18th century, Rhode Island "not only dominated slave trade in North America, but it also had a higher proportion of slaves in its population than any other Northern colony." Perhaps, then — just perhaps — it's not an appropriate name anymore. 
As CNN notes, though, the same issue was voted upon in 2010 with 78% of voters opting to keep the name the same. However, a decade has passed and in the face of the renewed Black Lives Matter protests, Rhode Island's government decided to try out something similar to Nike's Juneteenth announcement, that is to change itself to reflect the realities of the country's diverse populace.
Ok. But what is a Rhode?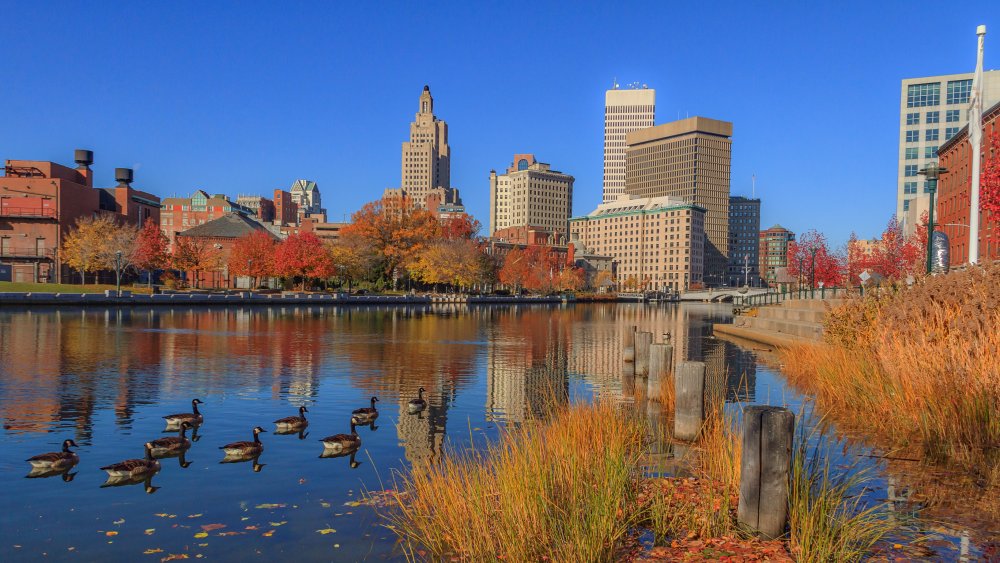 Shutterstock
So, that's the second half of the name settled. But why is the state called Rhode Island at all? Is it an island? How is it connected to the isle of Rhodes?
Well, no one knows really. However, there are two explanations for the state's name.
The first, which is given by the government of Rhode Island's website, is that the state was originally named by Adrian Block, a 17th century Dutch explorer. He saw the red clay that lined the shore of one of the islands in the bay and made a note about how he passed a "Roodt Eylandt," or red island, which later became anglicized as Rhode Island.
The other origin story comes from the book of Giovanni de Verrazanno, a sixteenth century Italian explorer, who described an island at the mouth of Narraganset Bay, the large body of water that punches into the state, as being similar in size to the isle of Rhodes. That said, most of the state still isn't an island, but, of course, that misnomer wasn't the the part of the name that really had to change.