The Truth About Tom Petty's Friendship With Stevie Nicks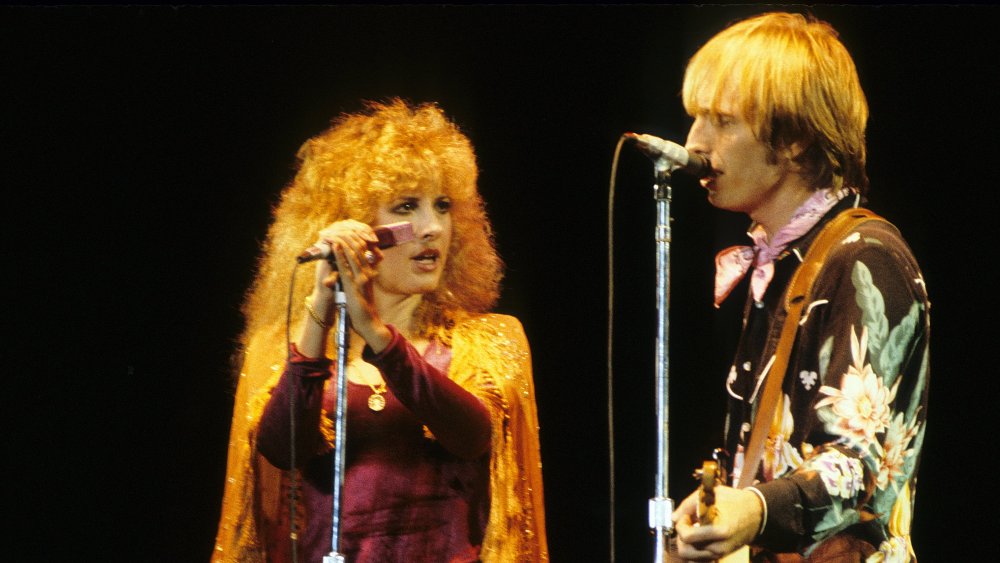 Larry Hulst/Getty Images
Longtime collaborators Stevie Nicks and Tom Petty shared a decades-long friendship, which was ultimately cut short in 2017 by the frontman's untimely death. Over the years, the pair supported each other and assisted with the each other's major hits, propelling both to further success.
First meeting in 1978, the duo's first performance together came in 1981 on the song "Insider" from Petty's record "Hard Promises", according to Rolling Stone. While the song was originally intended for Nicks, the Fleetwood Mac singer insisted Petty keep it for his own record instead. To call it even, Petty later penned Nicks' single "Stop Draggin' My Heart Around".
In fact, the duo's last performance together was a rendition of "Stop Draggin' My Heart Around" with Petty and the Heartbreakers in July 2017 at Hyde Park in London. The performance opened with Nicks' solo band, followed by a concert from The Heartbreakers. It was also the last time Nicks ever saw her dear friend.
"It was interesting because Shania Twain had come to see me and to watch Tom. After I came off stage from my set, she came backstage," Nicks recalled in a 2017 interview with Rolling Stone. "She said, 'I'm going to be greedy right now. I need to watch this show with you.' Shania and I watched Tom's show [from the side of the stage] and sang at the top of our lungs. I look back on that and what a magical moment that was: Shania got to stand there with me and watch my boys."
Good, hard advice
Jerod Harris/Getty Images
The four-decade long friendship of mutual respect and admiration first began as a one-sided obsession, according to Nicks. Nicks spent a good deal of her 24 Karat Gold tour in 2016 recalling stories about Tom and how much she wanted to be in Tom Petty & the Heartbreakers, per Ultimate Classic Rock.
"I just fell in love with his music and his band," Nicks said in Warren Zanes' Petty: The Biography. "I would laughingly say to anyone that if I ever got to know Tom Petty and could worm my way into his good graces, if he were ever to ask me to leave Fleetwood Mac and join Tom Petty and the Heartbreakers, I'd probably do it — and that was before I even met him!"
Nicks never officially got the chance to be a Heartbreaker, but her passion for all things Petty eventually led her to his producer, Jimmy Iovine. The pair began dating and living together, which gave Nicks ample opportunity to build a Petty friendship.
Petty sounds off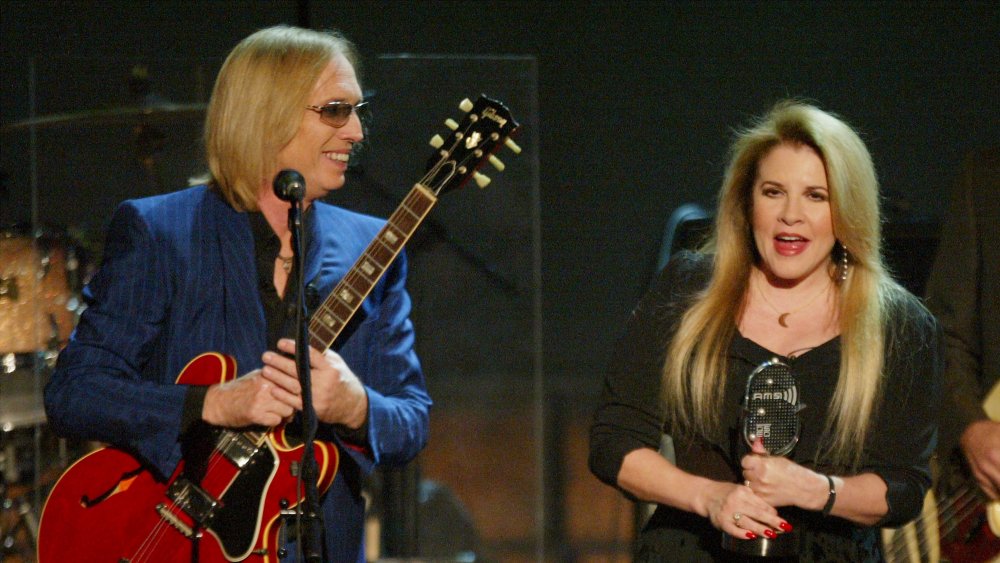 Kevin Winter/Getty Images
The pair kept in touch throughout the years and remained good friends, even during Nicks' hard battle overcoming addiction. According to a 2017 Rolling Stone interview, Nicks had dinner with Petty after a 1994 stay in rehab, in which she asked her longtime friend for advice about an ex. She was further prompted to ask Petty to lend his songwriting ability to her upcoming album and pen a song for her, to which he declined. Instead, Petty gave Nicks some excellent advice.
"He said, 'No. You are one of the premier songwriters of all time. You don't need me to write a song for you,'" Nicks told Rolling Stone. "He said, 'Just go to your piano and write a good song. You can do that.'"
The song that came from the encounter was titled "Hard Advice", which then appeared on Nicks' 24 Karat Gold compilation record. With lyrics such as "sometimes he's my best friend," it's not difficult to see the admiration Nicks had for the acclaimed musician. "It was really "Sometimes Tom's my best friend," Nicks told Rolling Stone. "I changed it because I knew Tom would not want me to say his name. That's how well I know him."