The Helpful Advice Tom Petty Once Gave Stevie Nicks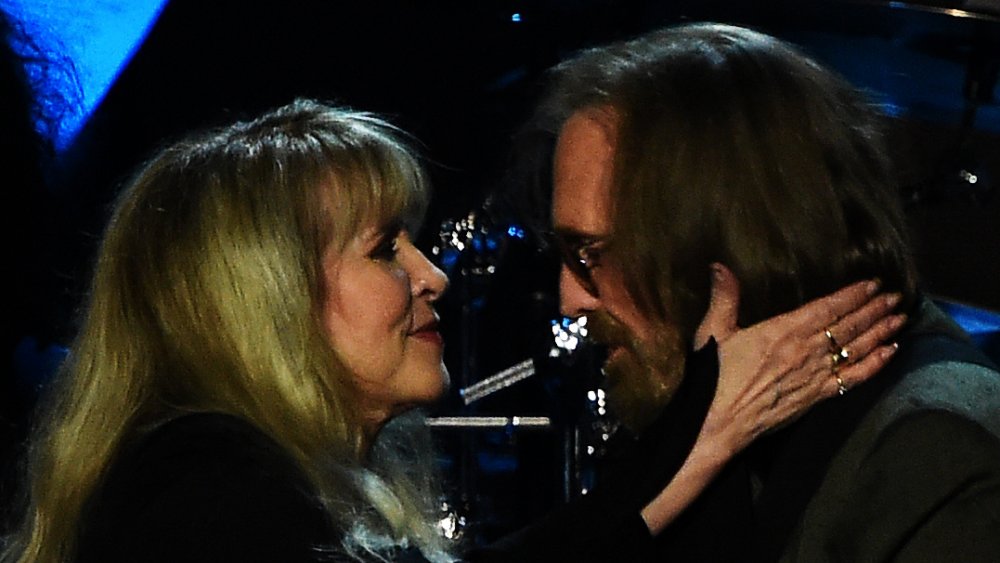 Robyn Beck/Getty Images
Both Tom Petty and Stevie Nicks are musical legends in their own right, but back in the day, Petty gave Nicks advice that would result in some great music.
The legendary duo came onto the rock and roll music scene around the same time, albeit in very different fan circles. They met in person for the first time in 1978, which kicked off a close friendship throughout the years. The two even collaborated for Petty's album, "Hard Promises", and wrote Nicks' first solo debut "Stop Draggin' My Heart Around" together. Over time, Petty become a reliable source of guidance for Nicks, on everything from her songwriting to life in general.
"He gave me a lot of advice about stuff," Nicks said in an interview with Rolling Stone. "He was the kind of person who said, 'Here's my advice. If you take it, great. If you don't, that's fine too."
Their relationship was anything but Petty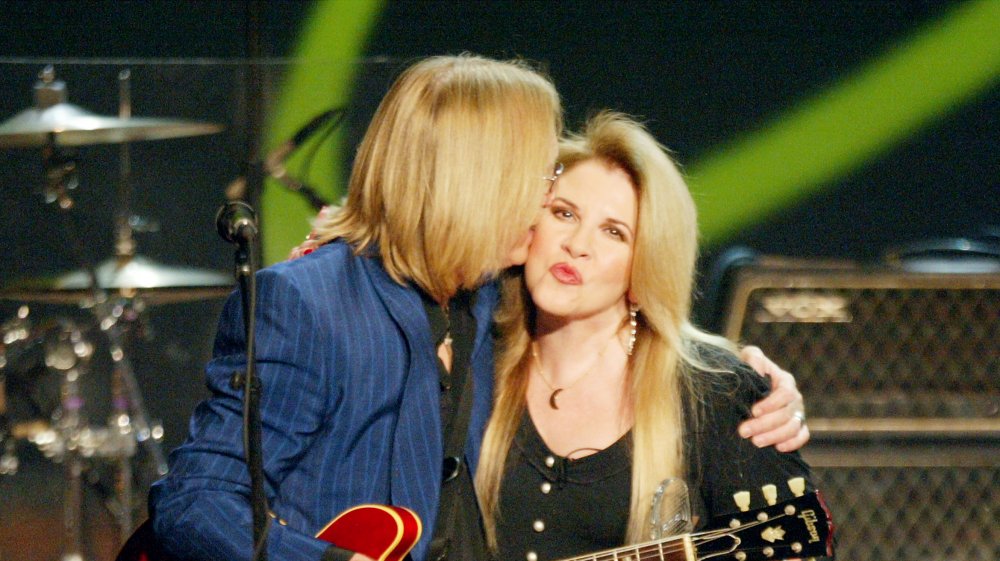 Kevin Winter/Getty Images
Nicks told the magazine that she asked Petty to help her write a song about a recent run-in she had with an ex-boyfriend (perhaps Lindsey Buckingham?), but instead of writing a song with her, Petty shared the following wisdom:
"Just go to your piano and write a good song. You can do that," which, in turn, resulted in Nick's song from her 2014 "24 Karat Gold: Songs from the Vault" album, "Hard Advice." Nicks even wrote a nod to Petty's sound advice in the song, including the lyrics, "Sometimes he's my best friend," in which she's referring to Petty. More Petty gems can be found in the lyrics, "Go and write some real songs." 
"Hard Advice" wouldn't be the only song to emerge from the iconic pair's friendship.
Nicks wrote the song "Edge of Seventeen" about Petty's first wife, Jane Benyo, after chatting with her about her early love affair with Petty and how they met when they were 17 years old, according to Ultimate Classic Rock. So really, Stevie Nicks fans have Tom Petty to thank for a lot of their favorite songs. And Nicks has Petty to thank as a friend and counselor.