The Real Reason Keith Richards Hated Truman Capote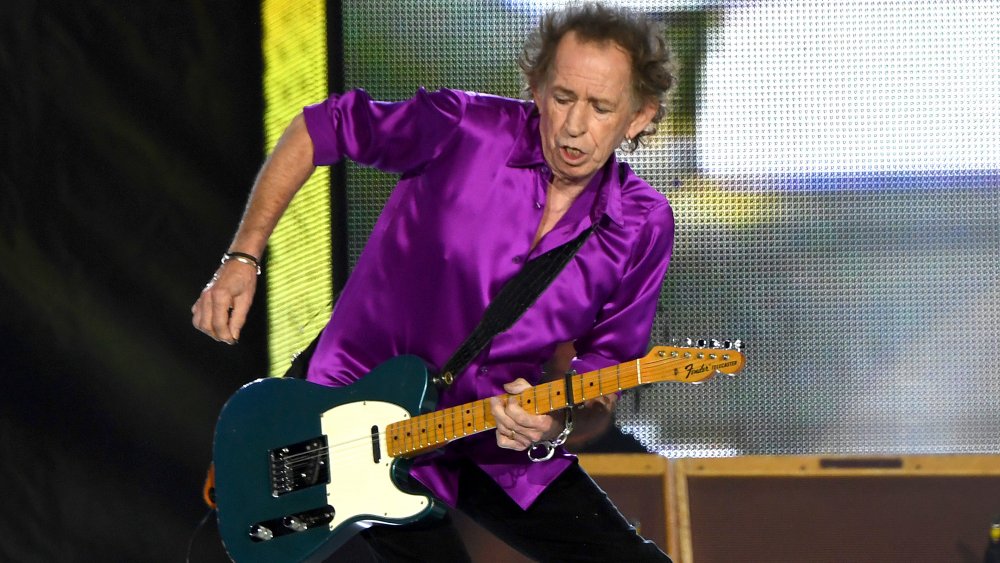 Kevin Mazur/Getty Images
Truman Capote really wanted to be a tap dancer, he told Johnny Carson back in 1972. Whether or not he had retained his skills, he became a celebrity by way of the written word. He's usually credited as the inspiration for the character of Dill in Harper Lee's To Kill a Mockingbird — they really were childhood friends — but also for his own writing, including short stories, the novella Breakfast at Tiffany's, and a longer work, In Cold Blood, in which he used techniques from fiction to tell the true-crime story of the 1959 murder of a family in Kansas. (Harper Lee helped him conduct the interviews.) Per Biography, he went on to write for the stage, screenplays, and become a friend of the rich and famous of New York society, including Jackie Kennedy. He was famous for being famous, and slid into drug addiction and alcoholism, while still managing to write, both fiction and nonfiction.
Keith Richards was a childhood friend of Mick Jagger. They lost touch, then reconnected as young men, over music. Richards became the seminal guitar player for The Rolling Stones, with the band fronted by Jagger. They released their first single in 1963, as Biography tells us, and by 1972 were very big indeed, striding across a world stage and living the overcooked life of the rock and roll elite.
Truman Capote was not on the A-list for Keith Richards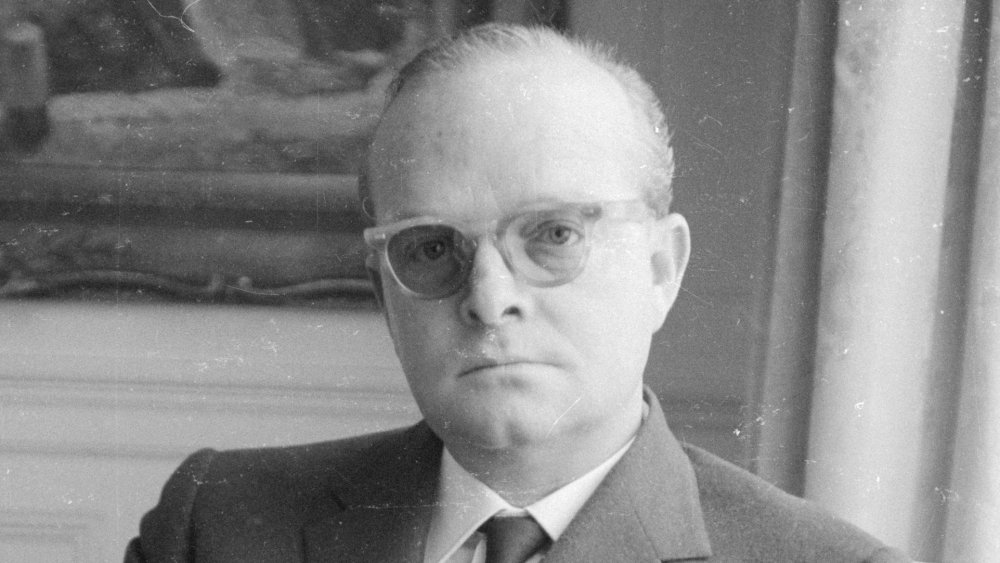 John Downing/Getty Images
The band and the writer seem to have first met at a party thrown for Jagger's 29th birthday, says the Huffington Post. Besides Capote, the guest list included Woody Allen, Bob Dylan, and Andy Warhol. Music was by the Count Basie Orchestra. (Yes, you read that correctly.) Though the music was reportedly "fabulous", the Stones didn't stay long.
Maybe Rolling Stone Magazine didn't hear about the party, because it commissioned Capote to write a piece about the Stones' 1972 tour. That wasn't out of the ordinary — In Cold Blood had originally been written for and published in segments by The New Yorker — but according to Stones publicist Carol Klenfner, it was not a match made in heaven. Jagger didn't seem to mind, but Richards decided he didn't like Capote, labeling the writer was a society snob and nicknaming him "Truby." It probably didn't help that Capote would complain about the noise backstage at the shows. Richards went so far as to pour ketchup all over Capote's door, yelling, "Come out, you old queen. You want cold blood?" Klenfner also remembers Richards threatening to beat on the writer. Wisely, Capote didn't come out of his room, nor did he finish the article, though he related anecdotes about that period for years to come.
Capote died in 1984. At this writing, Keith Richards is very much alive. Nobody's quite sure why.