The Truth About The Cure's Iconic Look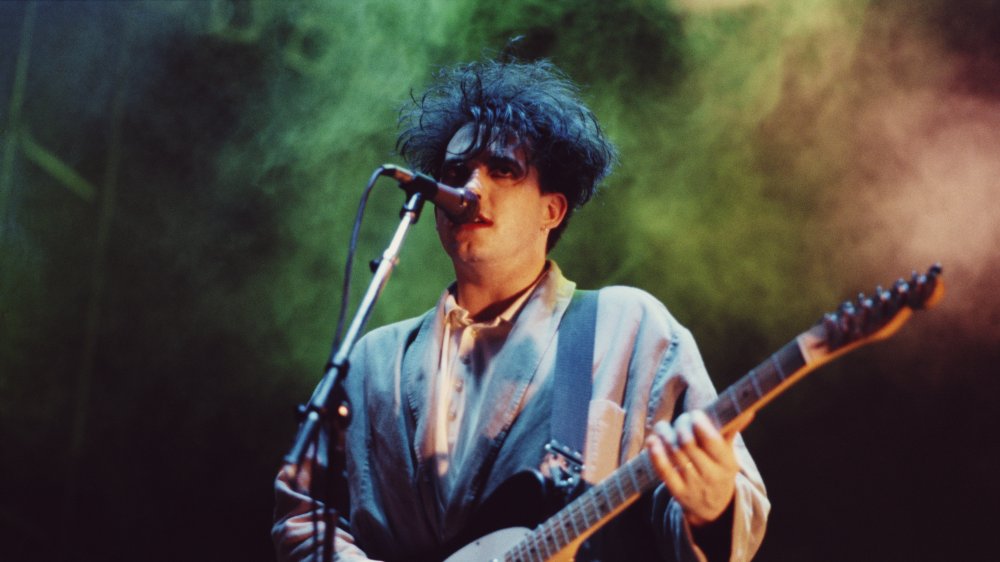 Michael Putland/Getty Images
The Cure is perhaps one of the most quintessential '80s pop-rock bands, with its frontman Robert Smith cemented in the musical canon as the "godfather of goth", per the Telegraph. The English rock band steadily became associated with the black clothes, red lipstick and bedhead look that was popularized by associate acts such as Siouxsie and the Banshees and The Glove.
"Robert Smith is famous for three things: wearing make-up, having big hair, and writing and singing some of the loveliest songs in the English language," TimeOut London wrote about the vocalist in 2018.
But in fact, Smith and the 'goth' moniker weren't always the best of friends. Smith has since called the band's style an element of their stage routine, not a daily ritual he'd care to partake in.
"We got stuck with [the goth label] at a certain time when goths first started," Smith said. "I was playing guitar with Siouxsie And The Banshees, so I had to play the part. Goth was like pantomime to me. I never really took the whole culture thing seriously.'"
Inspiring generations of misfits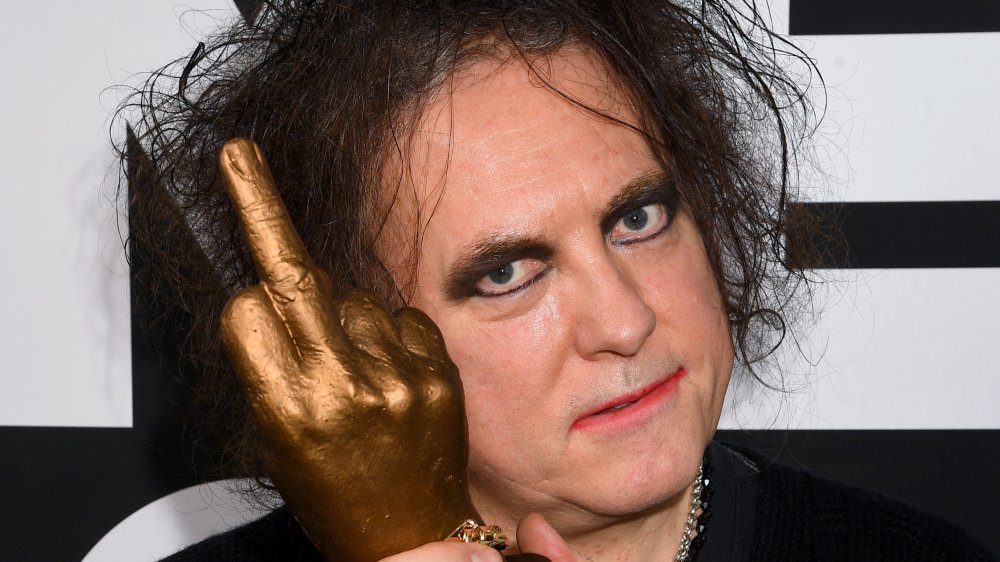 Dave J Hogan/Getty Images
Once known for his signature eyeliner and massive black locks, Smith now sports muted tones and even a suntan glow (he admits that he has fallen asleep in the sun every now and then, much to the surprise of his sun-averse gothic fanbase). In fact, in the interview with TimeOut, Smith reported that July 2018 was the first time he has donned makeup in 18 months.
Nevertheless, his indifference towards detractors of the band's style and his ability to showcase his emotions on his sleeve unwaveringly left an imprint on many a teen for generations. Despite the dark look only employed as a 'theatrical' element for the band, the fashion it popularized throughout the '80s and beyond has been nothing short of show stopping.
"Robert Smith is my style icon but it has zero to do with the way that he dresses, despite the fact that I've adopted his penchant for black jeans, comic T-shirts, and white Nike Air Force Ones," one writer told I-D in 2015. "But his eternal honesty and blatant disregard for social pressures make him more stylish than anybody alive. He threads the needle straight through the eye." Thanks, Robert, for showing us how you do that trick.