The Real Reason The Amazing Spider-Man Trilogy Never Got Finished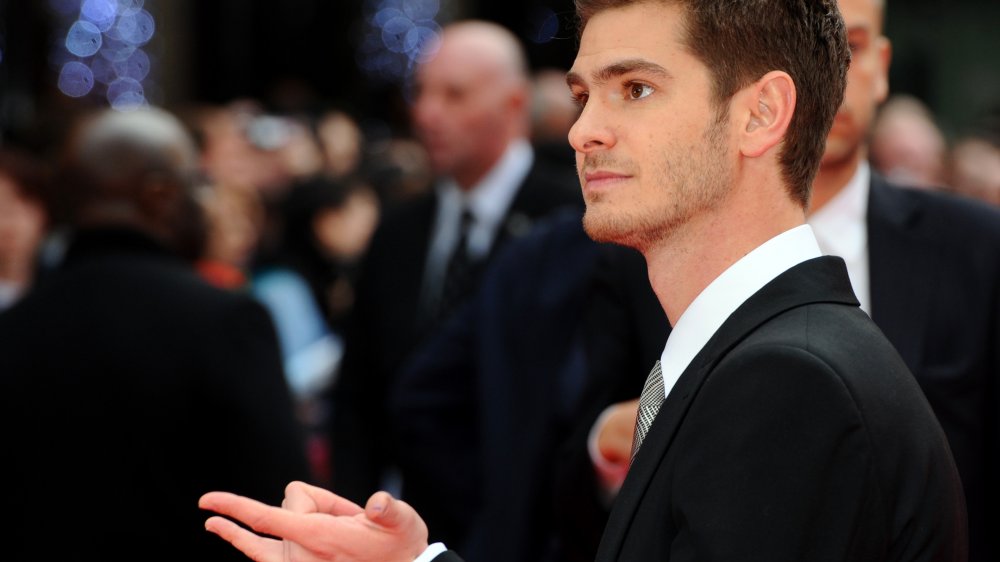 Anthony Harvey/Getty Images
2007 was a rough time for comic book movie nerds. Game changers like Iron Man and The Dark Knight were still a year away, and placeholders like Fantastic 4: Rise of the Silver Surfer and Ghost Rider left audiences wondering if maybe it was time to start liking sports or something. Most heartbreaking of all was Spider-Man 3, the highly anticipated third part in Sam Raimi's quirky, big-budget onscreen depiction of a bookish young buck doing, with a few notable exceptions, whatever a spider can. Despite a solid box office performance, reviews were tepid, citing an overstuffed plot with too many villains.
Plans to continue the franchise stalled, and in January of 2010, it was announced that a new, rebooted Spider-Man was en route, this time under the direction of 500 Days of Summer helmer Marc Webb. The result was 2012's The Amazing Spider-Man, and it was, you know, fine. With an overall less cartoony vibe than its predecessors, it featured a killer cast, and its plot doldrums were largely attributed to the growing pains inherent in origin story movies. A sequel was fast tracked for a 2014 premiere.
It's been just six years since the release of The Amazing Spider-Man 2, and Andrew Garfield's turn as New York's favorite webhead is already buried in the subconscious of the memories of filmgoers, who are now five movies deep in a new new Spider-Man's story. Why?
Stop us if you've heard this one: an overstuffed plot with too many villains.
"Amazing" is such a strong word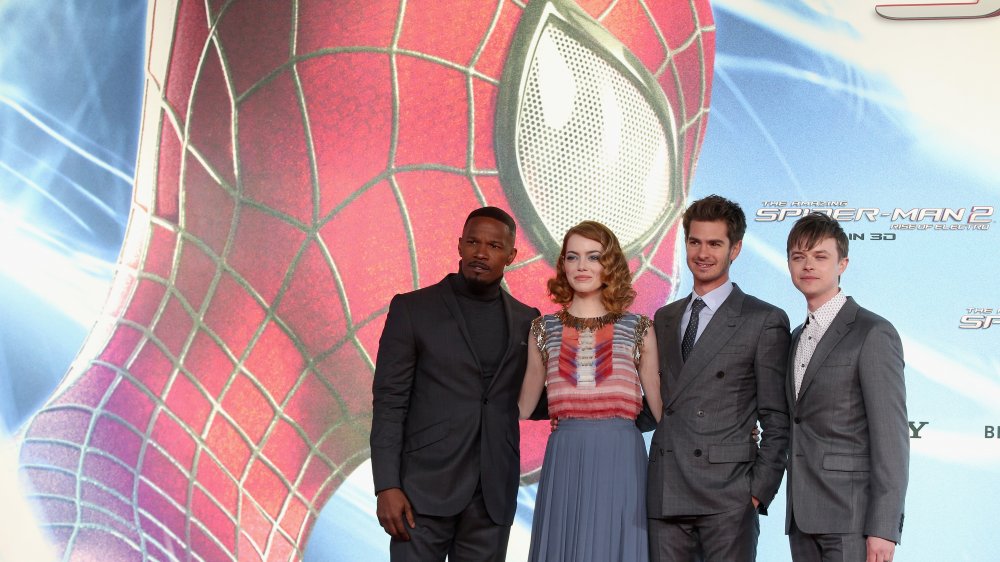 Sean Gallup/Getty Images
By the time that Amazing Spider-Man came out, the superhero movie paradigm was shifting. 2012 brought a lot of changes, with The Dark Knight Rises sort of closing the book on solo stories and The Avengers proving that, with a little extra love and a whole lot of character rights, a studio could make a metric buttload of money.
Check out The Amazing Spider-Man 2 (at your own peril) today and you'll notice a marked difference in approach. Suddenly, the story feels less dedicated to the series protagonist than it does to introducing new and enigmatic characters, the kinds of characters that an audience member would hopefully look at and go "man, I'd watch five more movies exploring their motivations." It's not that it's a bad movie, it's that it's two and a half decent movies crammed into a two and a half hour runtime.
Critics noticed. Audiences noticed even louder. Sony Pictures kicked the dirt shyly and figuratively mumbled "who's ready for Sinister Six?" Then Andrew Garfield reportedly bailed on attending a gala with Sony execs where he was expected to be announced as the star of Amazing Spider-Man 3, slighting his bosses, according to Showbiz 411.
Between bruised egos, disappointing returns, critical indifference, and Sony's desperate desire to get a big deal franchise back under their thumbs, it was time to change course. In 2015, it was announced that the studio would team up with Marvel to bring yet another Spider-Man to the big screen, leaving Andrew Garfield in the unenviable position of being asked what he thinks of the new Peter Parker any time he does a press junket for the rest of his life.