The Tragic Childhood Of Fiona Apple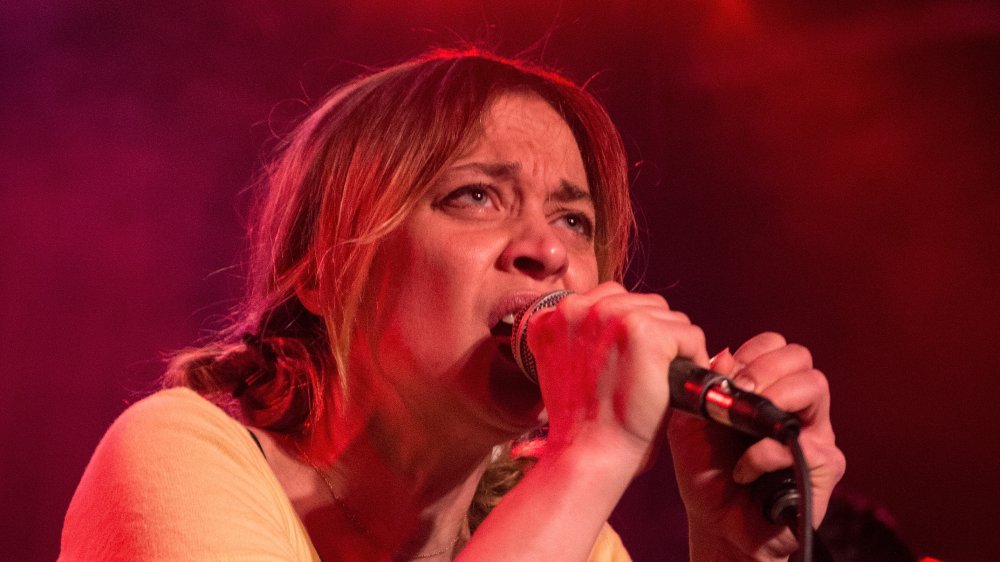 Erika Goldring/Getty Images
"What I let get done / It stole my fun, it stole my fun / Fetch the bolt cutters / I've been in here too long"
So go the lines leading into the chorus on the title track for Fiona Apple's 2020 album Fetch the Bolt Cutters, per Vulture. This album stands as a culmination of Apple's entire career, and life, and possibly her truest expression of the liberation of the self. It's been a long time coming, years in fact, written at home since 2012's The Idler Wheel ..., drip-fed from an inner creative calculus. Like Apple's other work, it stems from a tragic childhood; in fact, as stated in The New Yorker, the phrase "fetch the bolt cutters" is lifted from her childhood home in Morningside Heights apartments in Manhattan, when outside of her front door stood a wheeled chalkboard on which those words were written.
It was outside that very door — in a place presumably safer than most — that Apple suffered a sexual assault at the age of 12, according to a 1998 interview with Rolling Stone.
The salvation of musical expression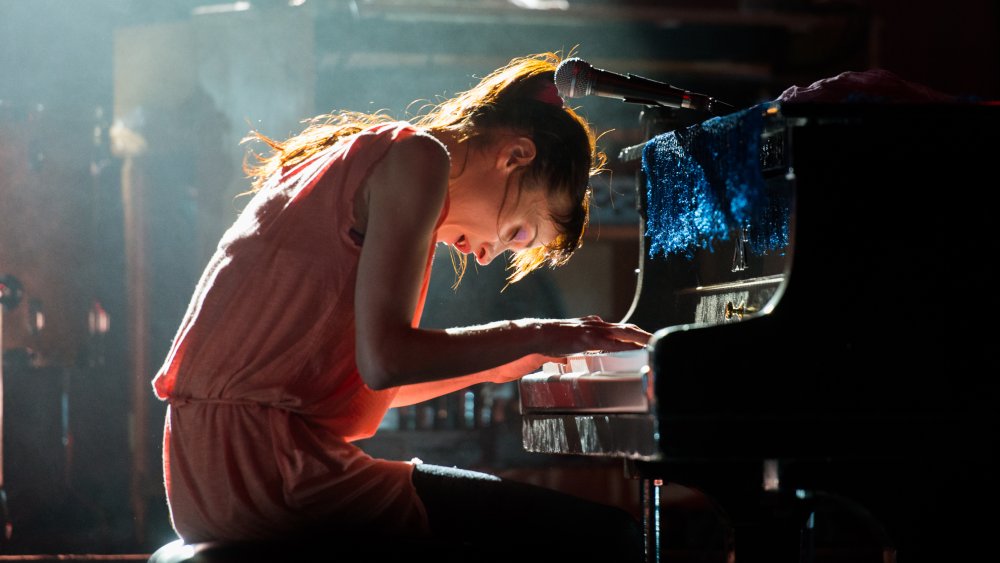 Paul R. Giunta/Getty Images
It was in her musical acumen and talent that Apple found a path to personal salvation. As a classically trained pianist from a long line of artists (her father is an actor and her mother is former dancer and actress), she was writing songs when she was in single-digit ages. After her sexual assault and the pain of her childhood, she found her notebooks full of songs, ideas, and lyrics about heartbreak and sexual trauma. She was also struggling with accepting her own sexuality at the time, and states that she felt everything was "dirty." All of these experiences would be funneled into her debut album for the entire world to see, which created a separate set of problems.
In the years leading up to that event, Apple had already been in therapy and come to doubt her own sanity. She had tremendous trouble getting along with kids at school, as she describes in "Shameika" on her new album, was accused of anti-social behavior, and would come to be diagnosed with depression, anxiety, as well as later admitting to having OCD tendencies (which she now uses to craft rhythm sections in her music). All of this happened before she found refuge in music and sent off her demo at age 16, which would result in her raw, mature, and savagely honest 1996 debut Tidal.
As she said to Rolling Stone, "I wanted to die before. I truly did want to die before."
Apple remains honest to the core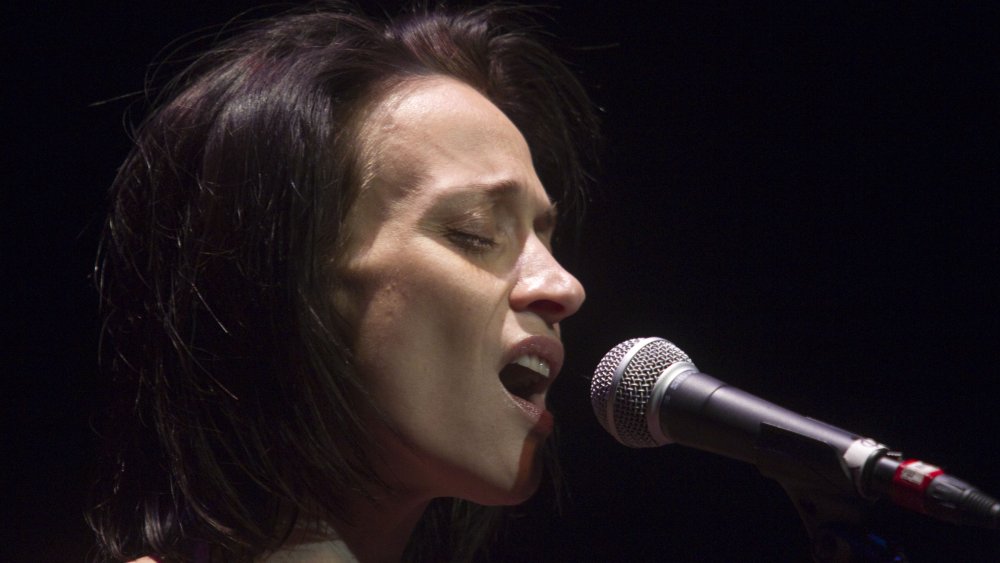 Natalie Behring/Getty Images
When Tidal released, Apple was branded as a troubled youth and sex object, in part due to how she was presented to the public by producer and publicist Andrew Slate. In the following years she came to be known for her emotional ups and downs. She stated in her interview with The New Yorker that she is "the patron saint of mental illness, instead of as someone who creates things." Apple, though, is a restless and relentless creator driven by pathos and need, and the need to be understood, and she has both used and thwarted her abusive past through the power of music. Sometimes, the sheer desire to rebel has been enough. As her extremely telling, ad-libbed lyrics to "Fetch the Bolt Cutters" state:
"I got the idea I wasn't real / I thought being blacklisted would be grist for the mill."
Thankfully, not only has Apple never been blacklisted, she continues to push on, and it's easy to see how she'll continue to do so for years to come.