Here's How Jefferson Airplane Became Jefferson Starship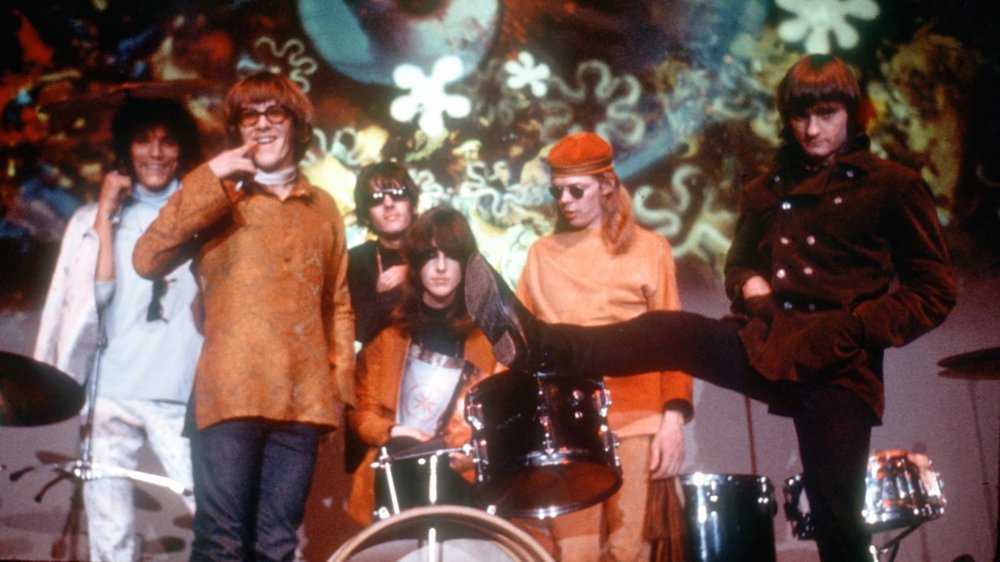 Michael Ochs Archives/Getty Images
Grace Slick is probably the name most closely associated with Jefferson Airplane/Jefferson Starship, even though she wasn't there from the first. The band was born in 1965 in San Francisco, with a lineup of Marty Balin, Paul Kantner, Signe Toly Anderson, Jorma Kaukonen, Bob Harvey, and Jerry Peloquin, as Culture Sonar reports. That same year, Slick — born Grace Barnett Wing — started her own band (The Great Society), says Biography, and when Jefferson Airplane's lead singer, Anderson, left in favor of motherhood, Slick stepped into her place. She was lead vocalist for the group's second album, as well as writing what would become one of Airplane's biggest singles, "White Rabbit," and co-writing "Somebody to Love" with her bandmate and brother-in-law, Darby Slick.
Before long, the group was headlining music festivals, including an appearance at Woodstock in 1969. The group's sound moved from a sort of folk-pop to the burgeoning psychedelic sound — "White Rabbit" was written after Slick dropped acid and listened to a Miles Davis album for 24 hours straight, says Louder Sound.
Grace Slick called Starship "a musical shopping mall"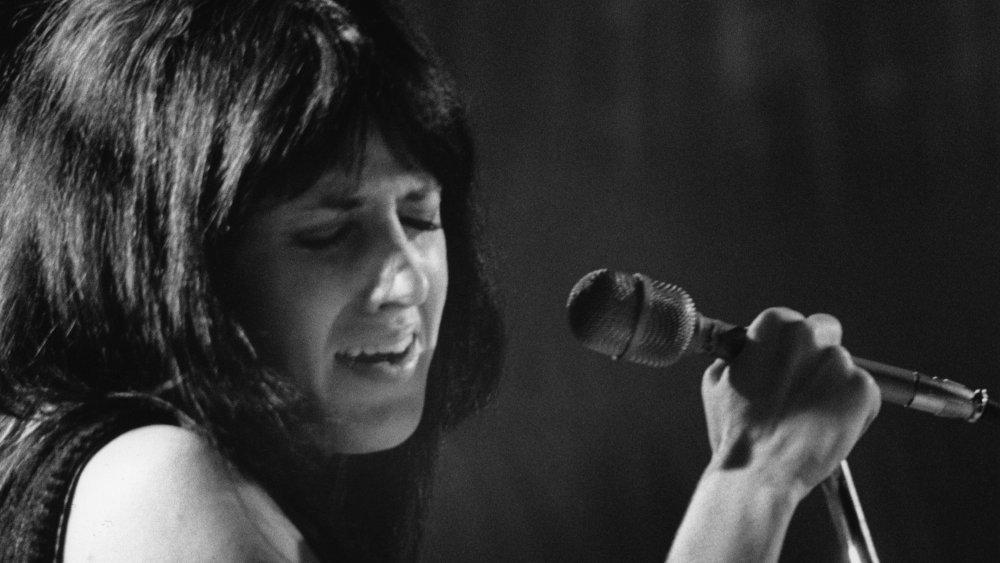 Robert Altman/Getty Images
Band members came and went. And so did the sound. The last album as Airplane was released in 1971. At that point, Kantner was already working on other projects, billed as Jefferson Starship. Slick joined the effort, and it was a genuine thing with new(ish) people and name by 1974 — call it reinvention, call it going with the flow, call it economic survival (everybody's got bills to pay). At one point Slick was fired taunting a German audience, but came back. Eventually, Kantner left and took the "Jefferson" part of the name with him, for legal reasons. The band, now just "Starship", was turning into a commercialized pop music factory, with songs like 1985's "We Built This City," boasting lyrics by Elton John's frequent co-writer, Bernie Taupin — a far cry from "White Rabbit".
According to Ultimate Classic Rock, Slick said that "the two bands had different focuses, purposes, and conduct; one was a circus, the other a musical shopping mall." Louder Sound quotes her this way: Starship "was a sell-out band. The Airplane was a smorgasbord, but the Starship I hated. ... I can fake enthusiasm. You have to act to get on stage. I felt like I'd throw up on the front row but I smiled and did it anyway. The show must go on."
And so it did. Airplane/Starship. Toe-may-toh/toe-mah-toe. Rock/roll.