Here's How Free Bird Became A Concert Tradition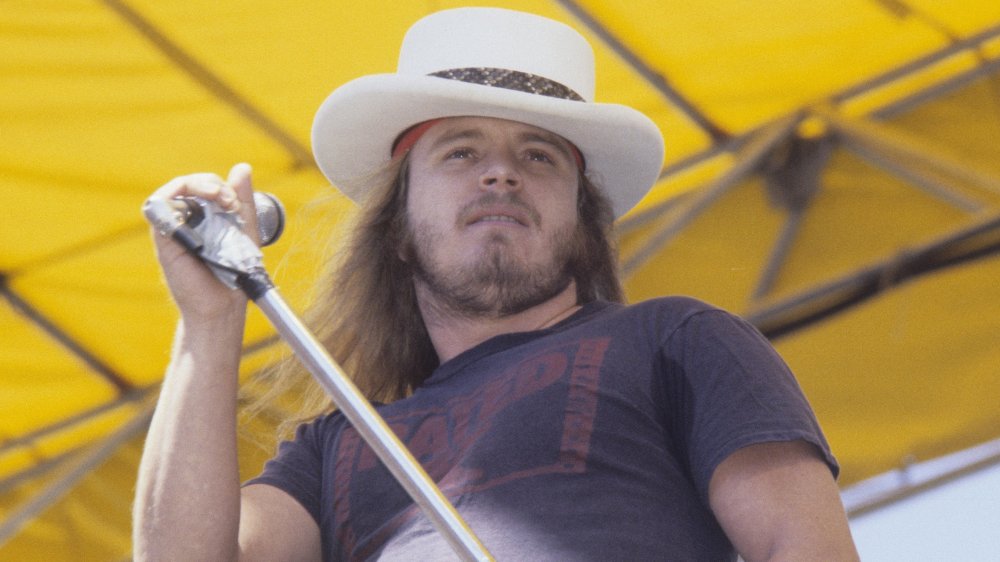 Richard Mccaffrey/Getty Images
If you've ever been to a concert and in between a song break or a lull in the show, heard someone shout from the back of the crowd, "Free Bird!", there's actually a fascinating history behind it. The 1973 song by Lynyrd Skynyrd is a nine-minute long (sometimes even longer when played live) piece that starts as a slower ballad but speeds up to a dual guitar solo between Allen Collins and Gary Rossington. Guitar World once named the solo number three of the 100 Greatest Guitar Solos Of All Time.
The song peaked at number 19 on Billboard charts in 1975, but decades later, people are still requesting to hear it. The "Free Bird!" request has been documented at former President Barack Obama's inaugural youth ball, baseball games, weddings, churches, comedy shows, and basically any place where a crowd of people gathers. There is no one single answer to how this Free Bird ("Freebird" is also acceptable) phenomenon started, but rather, a slew of reasons.
Of course, the origin of this obscure tradition could date back to the band itself. In Lynyrd Skynyrd's 1976 live album, One More from the Road, you can hear lead singer Ronnie Van Zant ask the crowd in Atlanta, "What song is it you want to hear?" followed by a resounding "Free Bird!" It could be concluded that Skynyrd fans requested the song so frequently that they carried that request over to other bands' concerts.
Rock and Roll's oldest 'joke'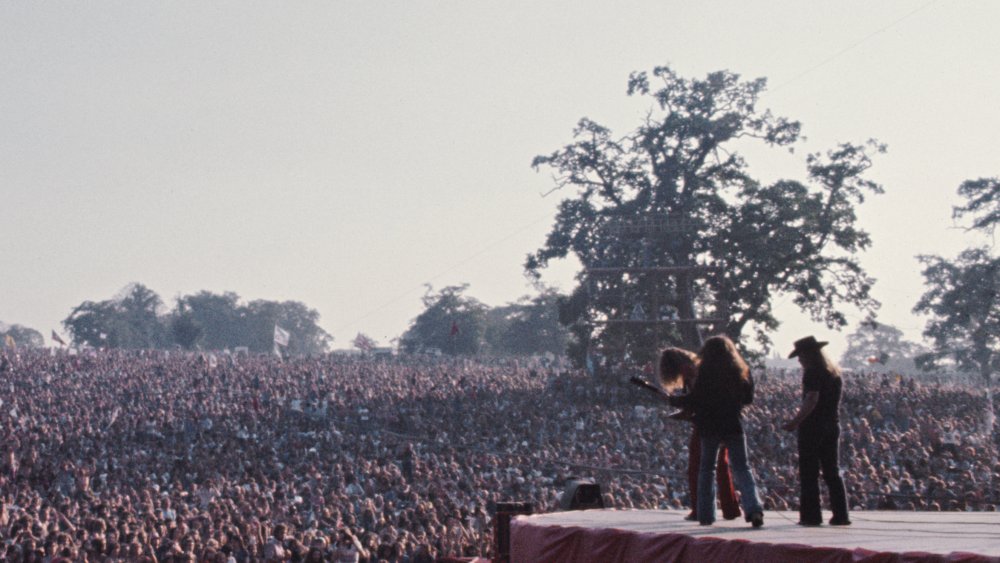 Michael Putland/Getty Images
Still, others claim to have started the custom much later. Chicago radio personality and avid Skynyrd fan, Kevin Matthews, jokingly asked his fans on-air to yell out the song request at a Florence Henderson concert in the late 1980s, according to The Wall Street Journal. After his request was successfully carried out, he would call on his listeners to "Free Bird!" at other area concerts, though he said it was never meant to happen at actual "good" performances.
"It was never meant to be yelled at a cool concert — it was meant to be yelled at someone really lame," Matthews said in a 2005 interview with the Journal.
Yet, others claim shouting "Free Bird!" originated simply as an inside joke for indie rock fans as their way of making fun of the more mainstream rock and roll. No matter how it originated, yelling "Free Bird!" is guaranteed to continue. And although not everyone is a fan of the overdone callout, the remaining members of Lynyrd Skynyrd think it's great.
"It's not an insult at all — I think it's kind of cool," said current singer Johnny Van Zant. "It's fun, and people are doing it in a fun way. That's what music's supposed to be about."