The Eagles' Don Henley Is Worth A Lot More Than You Think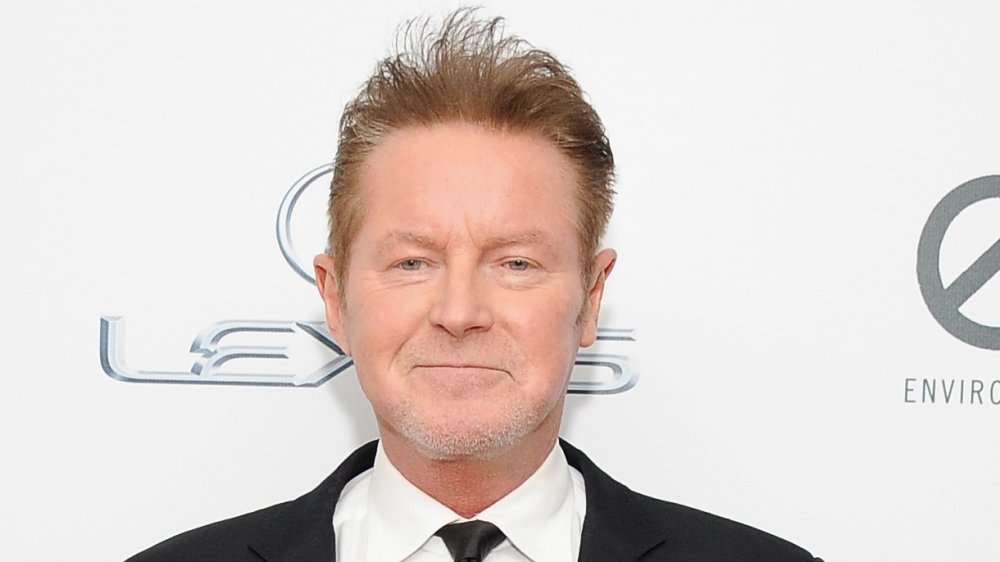 Angela Weiss/Getty Images
Don Henley might look more like friendly uncle than one of the greatest rock stars of all time, but rest assured, the man is most definitely a rock star. As a founding member, drummer and co-vocalist of a little band known as the Eagles, he's the voice you hear on some of the band's absolute greatest hits, including "Desperado," "Life in the Fast Lane," "Best of My Love," "Witchy Woman" and, of course, "Hotel California." 
So, yeah, the man has certainly left his mark on popular culture. Still, it's worth noting that the Eagles' heyday was in the seventies, and as the eighties came knocking, the band packed its stuff and didn't return to the fold until their reunion in 1994. That's a lot of time to blow through your hard-earned royalties and concert revenue, so it might be tempting to think that Henley's not exactly rolling in dough these days. Of course, this is not strictly true. In fact, chances are that the Eagles' Don Henley is worth a lot more than you think. 
Don Henley is worth an estimated $200 million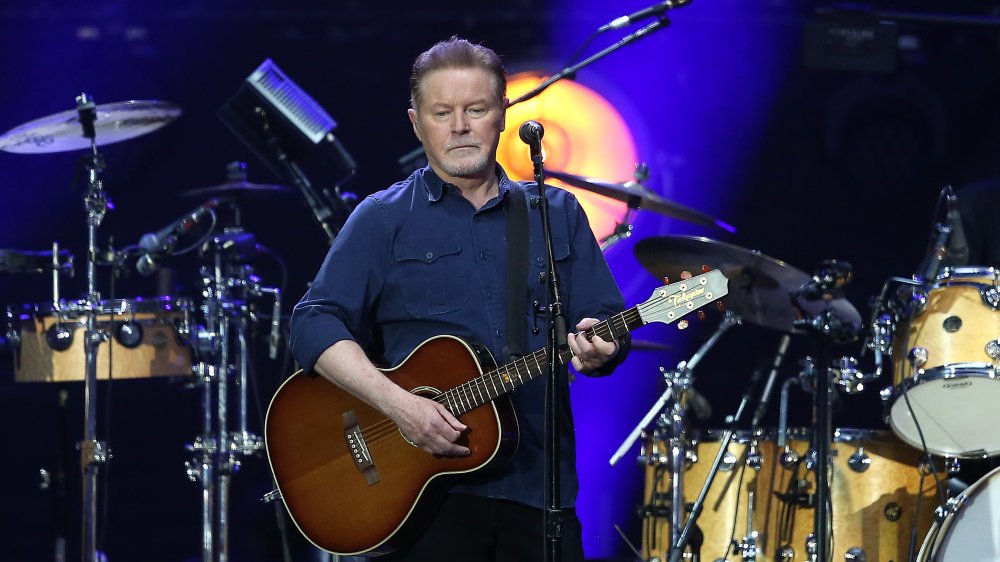 Simone Joyner/Getty Images
When was the last time you heard "Desperado" or "Hotel California?" Chances are, it's not very long ago at all. That's how popular the Eagles were, and still are. Their music is part of our cultural landscape, and when you reach that level of rock stardom, you're bound to end up sitting atop a fairly sizable pile of money. For reference, co-vocalist Glenn Frey was worth an estimated $120 million when he died in 2016.
Much like Frey, Don Henley hasn't exactly been twiddling his thumbs when he isn't actively Eagles-ing around the world. As Ken Kelley of Ultimate Classic Rock tells us, Henley also has a sporadic, yet extremely successful solo career, with over 11 million sold records as of 2015. In fact, you might have heard some of his solo hit songs, such as "Boys of Summer" and "Dirty Laundry," even more recently than "Hotel California." With the Eagles and an ultra-successful solo career in his back pocket, Celebrity Net Worth estimates that Henley is worth no less than $200 million.