Here's How ZZ Top's Dusty Hill Shot Himself In The Stomach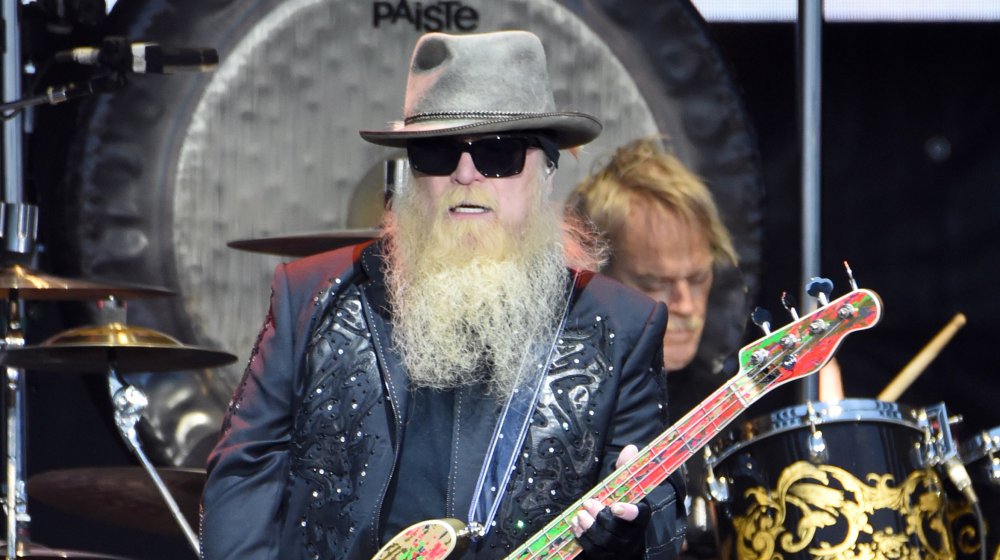 Stephen J. Cohen/Getty Images
"I don't believe in regrets at all," said ZZ Top bassist and singer Dusty Hill in a 2010 interview with Louder Sound. "What's the point? There are things I've done that, if I had my time all over again, I would do differently –- or not at all. But I am the sort of person who, once something's done, just brushes it away and gets on with life. If you spend your time agonising over the past, in the end you get badly beaten up psychologically."
It's a heck of an attitude, and likely something that served him well when — speaking of agonizing — he accidentally shot himself in the ZZ Middle with a derringer.
According to Ultimate Classic Rock, the day in question was December 16, 1984. The story goes that Hill's girlfriend was removing the musician's boot, not realizing that there was a loaded gun inside. The gun dropped out and, in a real Second Amendment "egg-on-my-face" moment, discharged, hitting Hill in the stomach.
"Think gun safety is important? Hold my beard."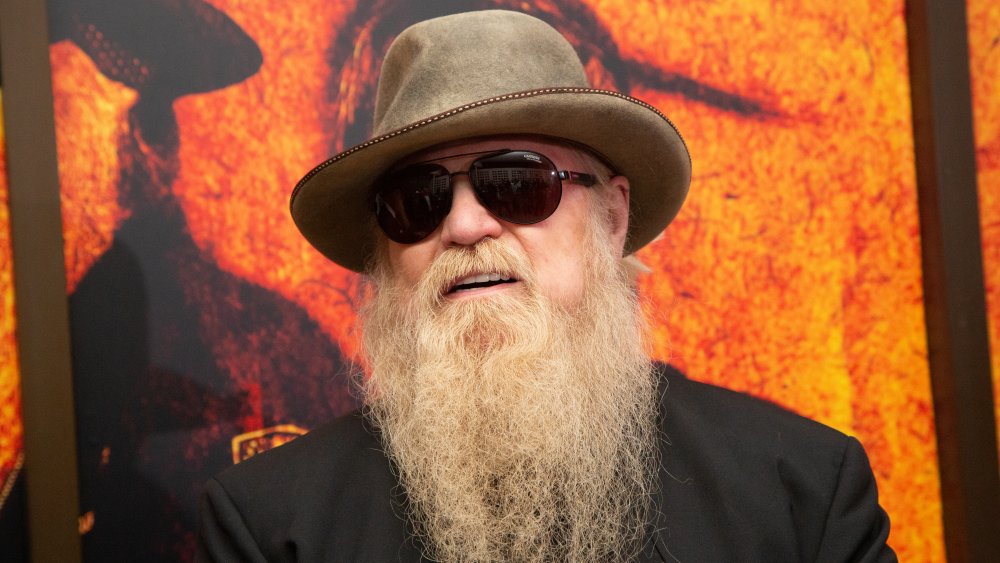 Gabriel Olsen/Getty Images
There's a lot to unpack here. On the one hand, according to statistics published by Business Insider in 2018, accidental gunshots accounted for one in 8,349 deaths in the United States, making it the 31st most likely cause of death in the country. A 2015 study published by the US National Library of Medicine point to around 32,000 gun deaths and 64,000 injuries each year. On the other hand, as ZZ Top famously stated in their 1992 single "Gun Love," and this is a direct quote, "Gun love, gun love, gun love, she's a real gun lover. Gun love, gun love, gun love, she's a real gun lover tonight."
Per Louder Sound, Dusty and his beard were flummoxed upon finding himself a bullet heavier. "I couldn't believe I'd done something so stupid," he said. "To this day, I don't know how I could do it. But I didn't really feel anything at the time. All I knew was that I had to get myself to a hospital straight away, so I got in the car and drove there. It was only when I arrived at the hospital that the seriousness of what I'd done hit me, and I went into shock."
Hill recovered nicely, and continues to tour, relatively gunshot-free, to this day. ZZ Top celebrated their 50th anniversary in 2019.