The Truth About Nirvana's Iconic Unplugged Episode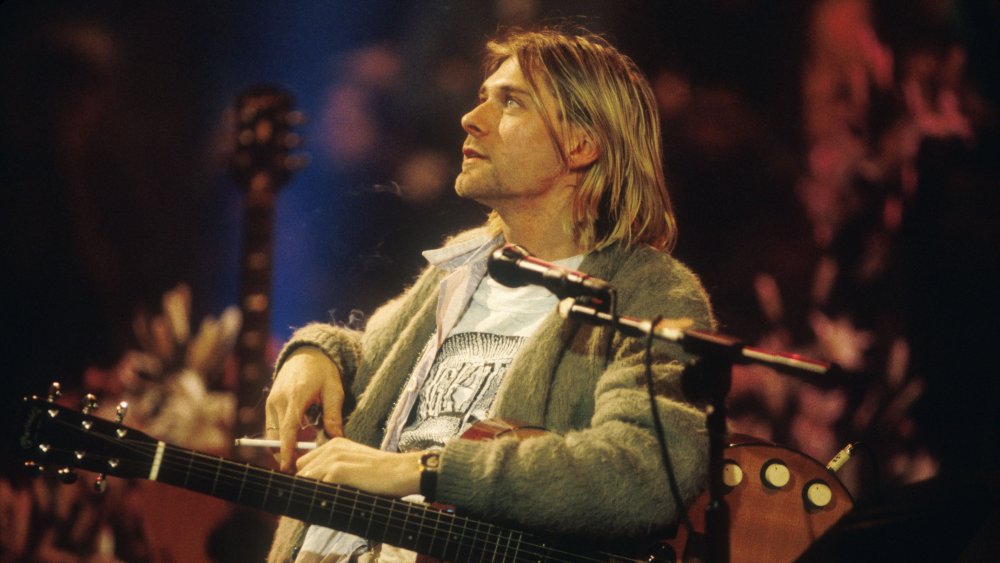 Frank Micelotta Archive/Getty Images
When MTV was at the height of its influence on the music world, a guest spot on MTV Unplugged was a surefire sign that you'd made it as a band. For Nirvana, the nineties grunge music legend, their MTV performance doubled as one of their most successful albums, which would eventually go five-times platinum and win the band its only Grammy.
The episode that would become the band's last album, MTV Unplugged in New York, was undoubtedly a historic moment in rock history, something that former MTV executive Amy Finnerty would later call "lucky if you get to be at something like that once in your lifetime," according to the Ringer. But along with being one of the most iconic MTV Unplugged episodes, it was also stylistically different from what the network was going for at the time. The trio of vocalist and guitarist Kurt Cobain, bassist Krist Novoselic and drummer Dave Grohl, were joined by touring guitarist Pat Smear and cellist Lori Goldston. The typically thrash-worthy rock outfit instead played a modestly acoustic performance, a haunting set that was as unsettling as it was mesmerizing.
Cobain was heavily involved in the production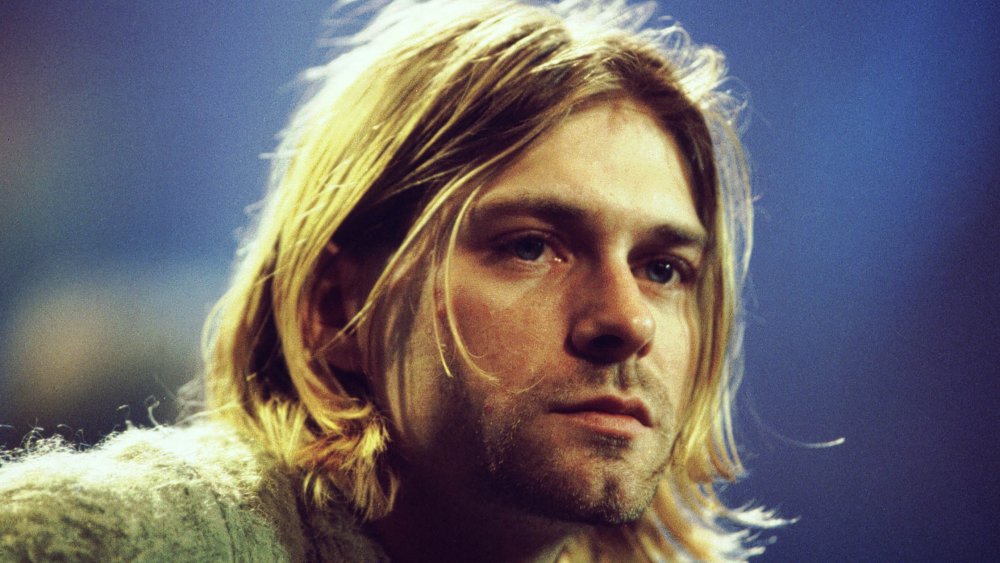 Frank Micelotta Archive/Getty Images
Cobain's instrumental backing was additionally bolstered by members of his favorite band, the Meat Puppets. In fact, it was Cobain and members of the Puppets, Cris and Curt Kirkwood, that designed the stage with black candles and stargazer lilies. According to production designer Tom McPhillips, the stargazer lilies were extremely hard to find, and very expensive. McPhillips managed to find an abundance of artificial lilies in Pennsylvania, so the end result was a mix of real and artificial flowers across the stage.
Besides having the stage look like a funeral parlor, the iconic episode is historic for another reason. When traditional artists played on the MTV stage, they typically played all their biggest hits. 
Not Nirvana, though. "We'd seen the other Unpluggeds and didn't like many of them, because most bands would treat them like rock shows," Dave Grohl explained. "[They'd] play their hits like it was Madison Square Garden, except with acoustic guitars." Instead, they played a healthy dose of acoustic covers and early releases. Hits such as "Smells Like Teen Spirit" were intentionally left off the bill. As explained by Charles R. Cross, a Cobain biographer, "They played six covers, four songs from Nevermind, three from In Utero, and one from Bleach. I'd go so far as to say there's not a single Unplugged that anybody else did in the history of that show that was so focused on material that they couldn't necessarily profit from."