Whatever Happened To Smashing Pumpkins Bassist D'arcy Wretzky?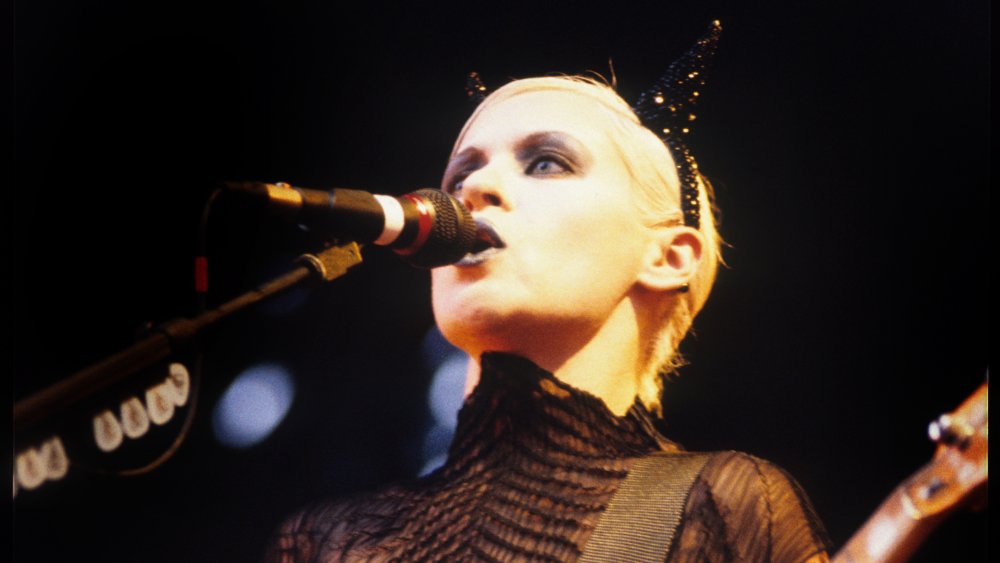 Gie Knaeps/Getty Images
Longtime Smashing Pumpkins bass player D'arcy Wretzky played a pivotal role in the formation and early success of the '90s grunge band, serving as a core member for the rock outfit's first five albums. However, ongoing tensions with other band members ultimately propelled the instrumentalist from the band, with years of creative differences and emotional turmoil fueling the split. During the recording of their sophomore effort Siamese Dream (1993), Smashing Pumpkins frontman Billy Corgan re-recorded guitar and bass tracks originally done by Wretzky and guitarist James Iha. Corgan, having never shied away from dishing about his bandmates, told Spin Magazine in 1993 that "I gave them a year and a half to prepare for this record ... yet they continue to keep failing me."
By the time 1995's Mellon Collie and the Infinite Sadness was released, the band was hardly amicable. Yet again, Corgan vocalized his feelings loud and clear, this time in an online Livejournal message board back in 2005. Of Wretzky's departure, he said: "It is not a matter of anyone's fault, so much as it is my distrust of her in the studio coupled with her apparent slow descent into insanity and/or drugs (take your pick)."
New passions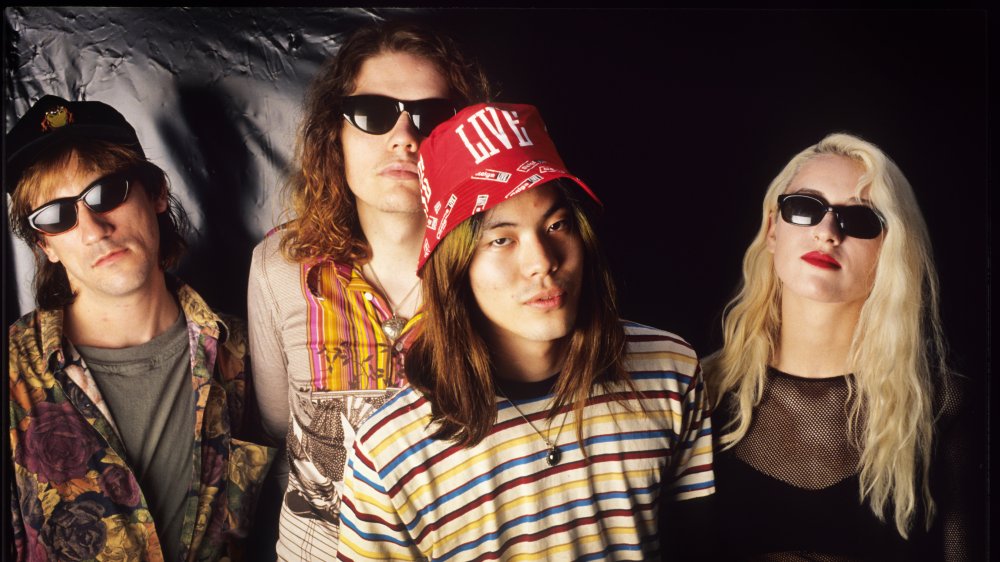 Gie Knaeps/Getty Images
After a brief April 1999 tour — which saw all four original members playing together for the first time since 1996 — Wretzky left the band with intentions of pursuing an acting career. She was shortly thereafter arrested for a drug possession charge, which propelled Corgan's decidedly different story for how the bassist left the Pumpkins: "[She was] fired for being a mean-spirited drug addict who refused to get help," Corgan later wrote, according to Stereogum.
While Wretzky hasn't starred in any acting projects, she has taken a liking to rural living — so much so that she lives on a horse farm in Michigan, according to a random call she made to a Chicago radio station in 2009, stating that she wasn't "healthy enough" for the Smashing Pumpkins' rock n' roll lifestyle.
In fact, the former musician had a short stay in prison in 2011 for missing four court dates related to a ticket for failing to control her wild horses, which roamed free at night and interfered with traffic, farmers and local crops. She spent six days in jail, according to Stereogum. She was sent back to jail again the following day after a misdemeanor drunk-driving charge.
No return to the Pumpkins on the horizon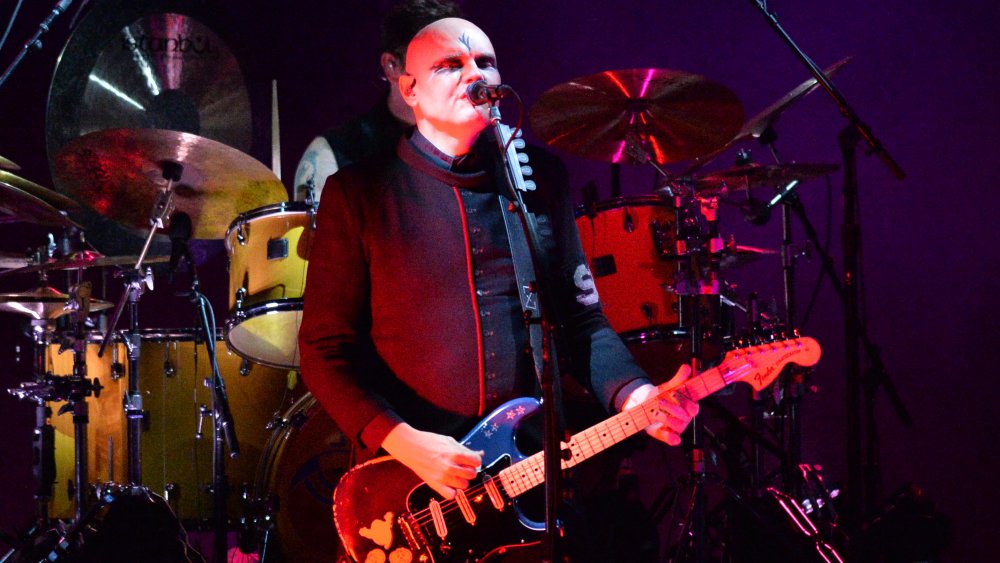 Jerod Harris/Getty Images
Wretzky has stated that she was offered a spot on the Pumpkins' Shiny and Oh So Bright tour, but that Corgan later rescinded the offer. Corgan denied the claims in a statement according to Rolling Stone, stating that "Ms. Wretzky has repeatedly been invited out to play with the group, participate in demo sessions, or at the very least, meet face-to-face, and in each and every instance she always deferred". According to Alternative Nation, the frontman only offered Wretzky a guest role compared to Steven Adler's minimal role on Guns N' Roses' 'Not In This Lifetime' tour.
In her first interview in nearly 20 years, Wretzky opened up to Alternative Nation about her shaky past with the rock band, specifically her tumultuous relationship with the frontman. "Billy loved to humiliate people and shame people in front of other people. It was incredibly abusive, and I was the only one who would fight back," said Wretzky. "I just got to the point where I couldn't fight anymore, and I needed to leave."
While there have been no reports of Wretzky rejoining the band on tour anytime soon, a Pumpkins show in Glendale, Arizona in July 2018 premiered a new video for their song "Try Try Try", featuring a model that bore a striking resemblance to Wretzky.