The Untold Truth Of Siegfried And Roy's Personal Zoo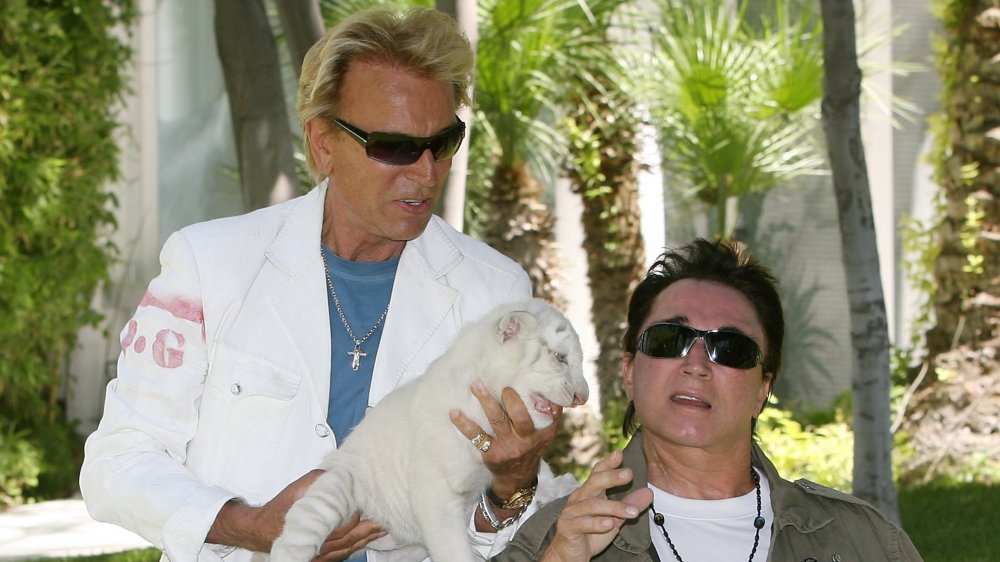 Ethan Miller/Getty Images
When you hear the names Siegfried and Roy, you immediately think of big cats. They're more tied to tigers in the public's consciousness than anyone on Tiger King ever was. So it wouldn't be a surprise to find out that Siegfried Fischbacher and Roy Horn had a personal zoo, located in the pair's Las Vegas property which they called "Little Bavaria."
They had a variety of animals, according to the Las Vegas Weekly, including horses, black swans, exotic chickens, African cranes, turkeys, dogs, and of course cats, both big and small. The compound is located in a huge property with interconnected mansions, an aquatic park, and fields that Las Vegas Weekly described as "vast as a dozen soccer fields."
Little Bavaria was built around 32 years ago and is about 100 acres. It's one of the duo's residences, the more well-known is Jungle Palace across the street from the Las Vegas Municipal Golf Course. Another residence was sold in 2013, writes Las Vegas Weekly. The Las Vegas Sun reports the pair were asked if they would ever open Little Bavaria and its zoo to the public, but they refused.
They truly loved their animals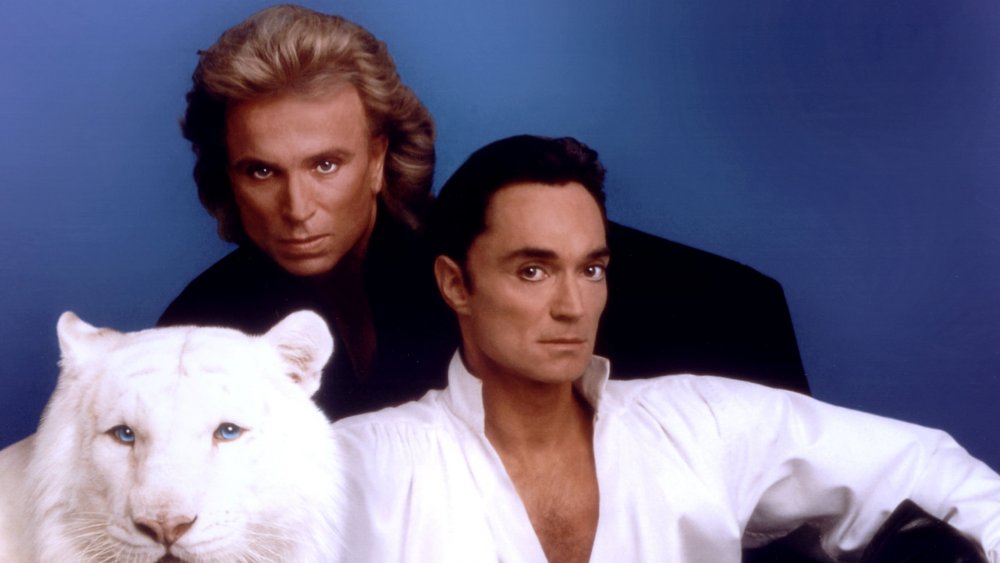 Getty Images/Getty Images
After the accident where Horn was injured, the duo ended their las Vegas show for good. Some of their big cats stayed with them in Little Bavaria. Other animals were loaned to zoos around the country. The Las Vegas Review-Journal writes one of these animals died while on loan to the Toledo Zoo in Ohio. Legend, a 14-year old lion, suffered from a heart attack. At that time, another lion, Courage, still lived in the zoo.
While the pair retired, and Horn died this year due to complications from Covid-19 according to CNN, according to the most recent reports, the animals still continued to live in Las Vegas in a zoo inside the Mirage hotel compound called Siegfried and Roy's Secret Garden and Dolphin Habitat. It's here that tourists can visit the animals that were part of the show. The habitat, which is temporarily closed due to the pandemic, also hosts dolphin shows. The tiger that attacked Horn, Mantecore, or Montecore (there's some dispute in the spelling), died in 2014 reports CNN. He had been living in the Mirage zoo after the show ended. 
Though the idea of private zoos remain controversial, if it made sense for any two people to have a private zoo, it was Siegfried and Roy. As for you? Don't even think about owning a big cat as a pet.